The 35-year-old former leader of a large drug-trafficking organization was sentenced to 37 years in prison by a U.S. district court on April 5, according to the Justice Department.
Noe Montes-Bobadilla, the former leader of one of the largest drug cartels in Honduras, was sentenced in the Eastern District of Virginia for trafficking thousands of kilograms of cocaine bound for the United States.
Former Leader of Honduran Cocaine Trafficking Organization Sentenced to 37 Years in Prison https://t.co/t0u0xCsU9f

— Justice Department (@TheJusticeDept) April 5, 2019
Montes-Bobadilla previously ran the Montes-Bobadilla drug-trafficking organization, or "Los Montes," which had high drug-trafficking activity in the area of Francia, Honduras.
He was accused of receiving shipments of cocaine sent via boats, clandestine aircraft, and submarines by Colombian suppliers and transporting them north through Central America, Mexico, and finally the United States, with the help of other drug-trafficking organizations, according to a press release.
"Each shipment generally carried hundreds of, if not more than a thousand, kilograms of cocaine," according to a justice department statement.
To ensure his operations were successful, Montes-Bobadilla bribed law enforcement officers and officials as well as engaged in violent acts such as murder.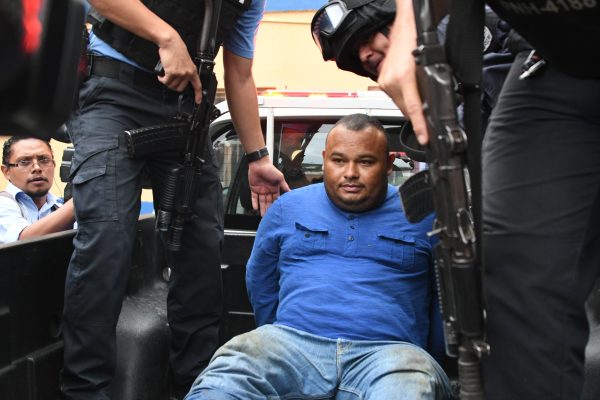 "Through these efforts, Montes-Bobadilla and his organization distributed thousands of kilograms of cocaine destined for the United States," the statement said.
According to the investigative news site Insight Crime, Montes-Bobadilla and three other individuals reportedly inherited the family drug business following the death of Alex Adán Montes-Bobadilla, an accused drug kingpin who died in 2014 under house arrest. He was reportedly arrested for drug trafficking, murder, attempted murder, and escape, according to local media.
The United States requested Noe Montes-Bobadilla's extradition in September 2016 for cocaine trafficking, reported La Prensa.
"Montes-Bobadilla was a violent leader of one of the largest drug-trafficking organizations in Honduras," said U.S. Attorney G. Zachary Terwilliger in a statement. "The resources and collaborative efforts used to investigate this massive drug trafficking organization is a prime example of the extraordinary investigative capabilities of federal law enforcement and prosecutors here in the Eastern District."
Jesse R. Fong, special agent in charge for the Drug Enforcement Administration, shared similar remarks. He said, "This is a prime example of how federal and state agencies can work together to make a major impact on a local, state, national and international scale."
In February this year, one of the most powerful drug lords in the world, Joaquin "El Chapo" Guzman, was convicted in federal court in New York City.
Guzman, the 61-year-old former head of the notorious Sinaloa cartel, was found guilty of operating a criminal enterprise, use of firearms, and various charges of conspiracy to import and distribute cocaine, heroin, and marijuana. He faces up to life in prison, and he is expected to be sentenced on June 25.
The 61-year-old previously broke out of two Mexican prisons before he was captured and extradited to the United States.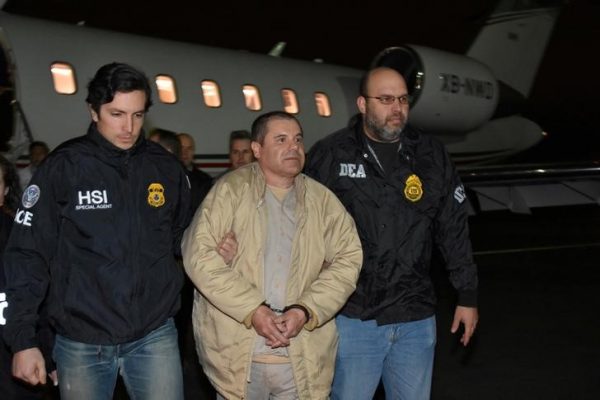 In the trial, which lasted several months, prosecutors used more than 50 witnesses to detail Guzman's involvement in making billions of dollars distributing drugs in the United States. According to the New York Post, which dedicated reporters to cover his trial, 14 former associates were called to testify against him.
Meanwhile, Guzman spoke in the courtroom only once during the trial to say he wouldn't testify in his own defense, NBC News reported.
Reporter Jack Phillips contributed to this report.