The longtime former bodyguard of Jeffrey Epstein said that he thinks that he recruited others into assisting him in his apparent suicide, according to a report.
"Somebody helped him to do that," Igor Zinoviev, who is also an ex-UFC fighter, told New York Magazine.
Zinoviev declined to say how Epstein carried out the apparent hanging death on Saturday, Aug. 10.
"Listen, you know, that's going a little too deep," he reportedly said when questioned how it might have happened.
Jeffrey Epstein's bodyguard: 'Somebody helped him' kill himself https://t.co/RzikaTWrpp pic.twitter.com/gU1Uk2hvvA

— New York Post (@nypost) August 15, 2019
"I'm not sad. I mean, I didn't have anything against him, like a bad thing, you know? I don't care about his life completely," he added.
Zinoviev, in an earlier unpublished interview, elaborated on the money and power held by Epstein, who was arrested in July on sex trafficking charges.
"He has so much money he can pay it off," Zinoviev told the same New York Magazine reporter in 2015. He said the interview was never published.
In the interview, Zinoviev, whose last UFC fight was in 1998 when he lost to legendary fighter Frank Shamrock, said he lived in Epstein's house for about five years.
The former MMA fighter allegedly said in 2015: "Me personally, if I caught him with my daughter or something do that—I'm not going to go to police. I do something else. Much worse. That guy could try to sue me and manipulate the situation with his money. That's the American way," according to New York Magazine.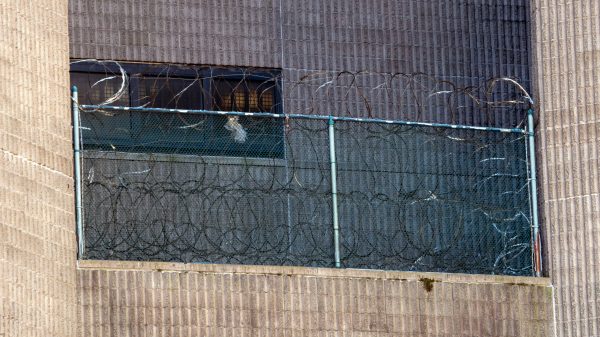 Later in the conversation, the reporter brought up Epstein's relationship with young teenage girls and recalled that Zinoviev allegedly told him in 2015: "So many time I tried to stop him. I try to tell tell him my opinion about that. He don't listen to me. That's the reason why I'm not working for him no more. I make him do that — to let me go."
When the reporter asked him about that comment in the Aug. 15 interview, Zinoviev said, "It's not the teenage girls. I never see the teenage girls. I tell you I never see teenage girls. Plenty of times when I work for him I never see anything unproper or teenage girls around him. That's what I say."
He said that when he saw Epstein, he was with women who were in their 20s. "I don't know the age," he added.
When pressed further about the young girls, Zinoviev said, "No, no. It's not that. He working like work-release on other stuff. And I just tell him, you know, he would order his girlfriends around, and I told him, 'Calm down.' It's not just teenage girls."
"I never see teenage girls in my life at his house. That's what it is. That's a misunderstanding. Completely. That's because — that's what I'm saying. Most of the time with reporters they give me that kind of questions. 'Who told you I see the teenage girls?' I never see the teenage girls in my life," Zinoviev added.
Zinoviev also rejected his alleged prior statements that he made about Epstein rotating girlfriends.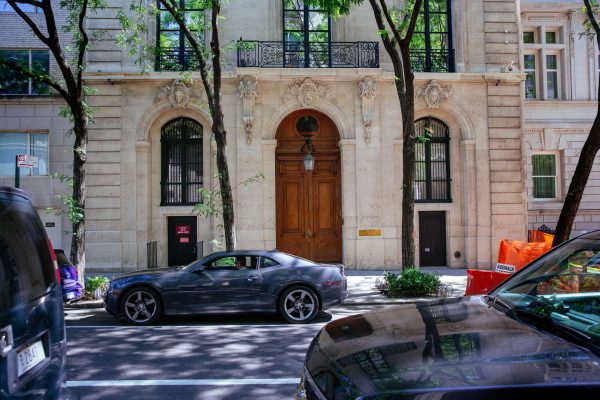 "It's not sensitive— it's just—kind of a little uncorrect [sic]," Zinoviev said.
When he was questioned about why he was walking back those statements, he said he wasn't afraid.
"I'm not afraid. Beyond that just he is dead," Zinoviev told the magazine. "I don't want anything to be uncorrect [sic]. There's too much [expletive] in here, you know, already. He's dead and just like, freaking people, just leave him alone."
Broken Bones
An autopsy that was performed on disgraced financier Epstein found that he had "sustained multiple breaks in his neck bones," reported the Washington Post on Aug. 14. Namely, his hyoid near the Adam's apple was broken.
Jonathan L. Arden, president of the National Association of Medical Examiners, told the newspaper that the hyoid bone can be broken in a number of ways. However, he said that it is more associated with homicidal strangulation than suicidal hanging.
A broken hyoid, he noted, suggests that pathologists will have to carry out a more thorough investigation.
"If, hypothetically, the hyoid bone is broken, that would generally raise questions about strangulation, but it is not definitive and does not exclude suicidal hanging," he said.