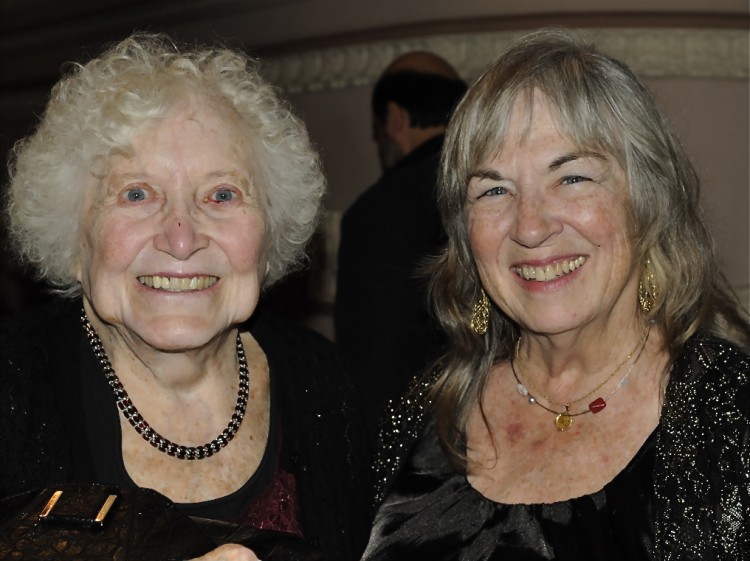 PHILADELPHIA—The world's premier classical Chinese dance and music company, Shen Yun Performing Arts, drew an enthusiastic response from the audience on Wednesday at the Merriam Theater.
Ms. Hansberry, former ballet school owner, was thoroughly immersed in the New York-based company's presentation.
"It would be the amazing athleticism I never knew about, and parts of the Chinese personality that I have never seen so clearly," she said.
New York-based Shen Yun features world-class dancers, musicians, and vocalists, and boasts a unique orchestra playing a blend of ancient Chinese and classical Western instruments, according to its website. After communist rule in China nearly decimated the profoundly rich culture, imbued with virtues such as benevolence, honor, and wisdom, Shen Yun was formed to "restore and revive it," touring and gracing top venues around the world.
Now aged 71, Ms. Hansberry has danced since she was eight years old. Later in life, she owned her own company, the American Academy of Ballet. After 63 years, her career ended when she closed the academy a year ago.
Ms. Hansberry, schooled in dance, appreciated the skill and flexibility of Shen Yun's dancers.
"They are very quick," she said
Within classical Chinese dance lie China's rich cultural traditions, which allow its movements to be deeply expressive, such that the personalities and feelings of characters can be portrayed with unparalleled clarity, the Shen Yun website explains.
Ms. Poole enjoyed the dance Khata for the Gods. The dance depicts Tibetans, who "seem to embrace" the harsh life in the Himalayas, according to Shen Yun's program book.
"The dancers in this piece step and stomp, spin and soar with joyful, vibrant energy," it adds. "In their hands they hold the Khata, a traditional scarf presented to guests. Here they offer it to the gods as a sign of reverence and devotion."
Ms. Hansberry also admired the special effects of the animated state-of-the-art backdrop. In the performance, Shen Yun's dancers often interact with screen, with figures on screen disappearing off the edge and reappearing with perfect timing on stage as the dancers.
"I like the special effects, how they bring the animation into real people seamlessly," she said. "That is pretty neat."
Reporting by Lily Sun, and Raiatea Tahana-Reese
Shen Yun Performing Arts, based in New York, tours the world on a mission to revive traditional Chinese culture. The season concludes this month with performances in Philadelphia, Honolulu, San Antonio, and Buffalo.
For more information, visit ShenYunPerformingArts.org.
The Epoch Times publishes in 35 countries and in 19 languages. Subscribe to our e-newsletter.