Former Air Force Major Imprisoned in Animal Hospital
February 7, 2008 12:00 am Last Updated: February 7, 2008 12:00 am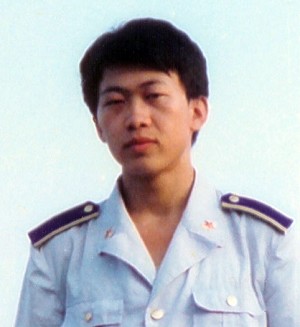 According to a Minghui Net report, Major Hu Zhiming, formerly of the Beijing Air Force Training Equipment Research Institute is currently locked in the animal (canine) hospital at the Jinzhou Nanshan Prison, Liaoning Province.
Hu joined the Institute in 1997 after graduating with a Masters degree from the Air Force Engineering University, and also started to practise Falun Gong. In 1998, Hu was promoted to Major, and has received several awards since then.
In March 2000, Beijing ordered all working units to monitor or arrest all Falun Gong practitioners during the National Congress' session. In order to avoid the persecution, Hu left his work unit, but the institute still managed to arrest him and jail him in Xishan, Beijing for two months.
Stripped of His Rank and Discharged
During his imprisonment various officials from the Air Force Command Department visited everyday and attempted to brainwash him into giving up his belief in Falun Gong. Finally, they stripped him of his military rank and discharged him in May 2000.
After Hu returned home he was often harassed by the local police. In order to avoid the persecution and harassment for himself and his family, he left home and had to move from place to place. As a result his family lost all contact with him.
In October 2001, Hu's parents received a police notice stating that Hu was arrested in Shanghai in September 2000 and detained there. He had been sentenced to four years in prison without any legal procedures, and locked in Tilanqiao Prison, Shanghai.
During his imprisonment, Hu persevered in his beliefs, and started a long hunger strike to protest the persecution. He became very weak and frail, and the prison was afraid to take responsibility if he died while in custody, so they requested that his family take him home in 2004. When they arrived, they found he was very sick, and could not even walk unaided.
After being released, Hu continued to practice and quickly recovered his health. Later he found a job in a high tech industry in Beijing, but was arrested again in September 2005 for telling people the truth of the persecution. After checking with many sources, his family found that Hu had been detained in Haidian Detention Center in Beijing, and later transferred to Nanshan Prison in Northeast China's Jinzhou City.
Imprisoned in the Notorious Nanshan Prison
According to a Minghui report, Jinzhou Nanshan Prison is notorious for its persecution of illegally imprisoned Falun Gong practitioners. Two practitioners Cui Zhilin and Xin Minduo were tortured to death in this prison respectively on August 5, 2004 and September 1, 2006. Even though Hu was imprisoned again, he continued to practice and again protested the persecution by going on a hunger strike. Recently, he was locked in the prison's canine hospital, and injected with unknown drugs.
His situation is serious; he cannot walk, and has lapsed into unconsciousness.