Forbidden Stories of 2009 in China
January 7, 2010 4:40 am Last Updated: January 7, 2010 6:01 pm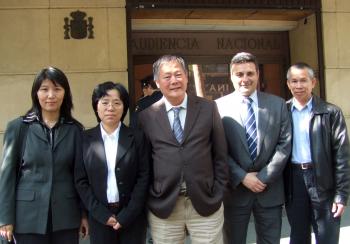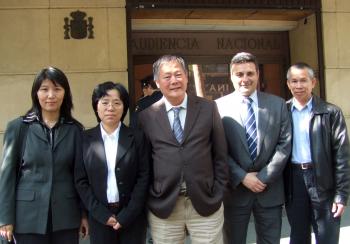 The rapidly emerging and formidable force of Chinese netizens
The Chinese regime has imposed the toughest internet censorship in the sensitive year of 2009 which marked the 20th anniversary of the Tiananmen Square Massacre, 10th anniversary of the persecution against Falun Dafa, and the 60th anniversary of communist rule in China.
China has the largest population of Internet users in the world, with over 300 million users in 2009. Despite the tough internet censorship, netizens have become a great force to advocate human rights and monitor government officials. They have successfully put pressure on the regime to convict a malfeasant official who was responsible for the mysterious death of Li Qiaoming in a detention center in Yunnan Province; set rape case waitress Deng Yujiao free; and to sentence a corrupt government official, Zhou Jiugeng, to 11 years in prison on charge of taking bribes. They have also exposed some regime officials for spending public money to travel to Las Vegas.
References:
The Mysterious Death of Li Qiaoming
China jails corrupt government official Zhou Jiugeng
Arrest warrants issued for crimes against humanity
In two breakthrough cases, one in Spain, one in Argentina, top Chinese officials were indicted for crimes against humanity for their roles in the persecution of the Falun Gong spiritual practice.
The Spanish case was against five Chinese officials, the Argentina case against two: Jiang Zemin and Luo Gan. It was the first time that a court recognized the campaign against the group as legally fitting the definition of genocide. In both cases the officials were called before the court to face the charges.
In the Spanish case, the judge sent the accused officials a series of questions about their roles in the persecution of Falun Gong; their failure to respond could result in arrest warrants being issued. The Argentine judge directly issued arrest warrants in his decision, valid for any country with which Argentina has an extradition treaty. The rulings were hailed for bringing justice closer to the victims of the persecution of Falun Gong.
Story of rape case waitress Deng Yujiao
Deng Yujiao, a waitress in Badong County of Hubei Province, stabbed a local official to death after he attempted to rape her. This case drew an enormous amount of attention from netizens and the wider public, and became something of a lightning rod for citizens to voice their grievances with the authorities.
Commentators say that Internet-based activism in the Deng Yujiao case is the only thing to have kept her from being imprisoned. Deng's case became emblematic of the struggle of ordinary people against abusive officials.