Flaherty Promises Balanced Budget by 2015, No New Taxes
February 6, 2013 10:10 pm Last Updated: October 1, 2015 11:13 am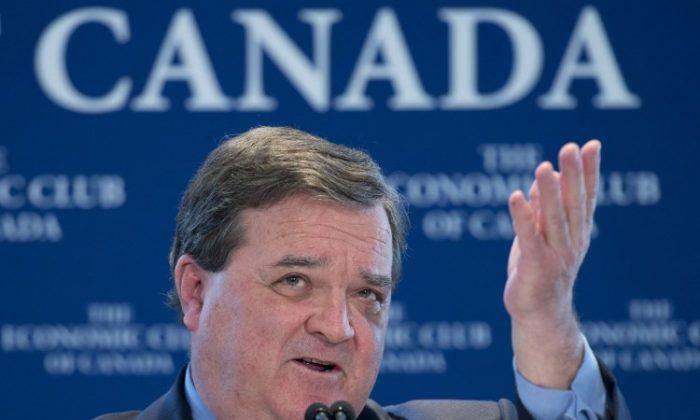 In a speech to the Economic Club of Canada in Ottawa on Wednesday, Finance Minister Jim Flaherty said the objectives for Budget 2013 and beyond will stick to the plan of balanced budgets and low taxes, focusing on jobs and economic growth.
Noting that Canada has recovered from the global economic downturn faster and with the best job growth record over the recovery and lowest net debt-to-GDP ratio among the G-7 countries, he said the government expects to eliminate the deficit by the time of the next election in 2015.
Flaherty made it clear that no new taxes will be imposed on Canadians and emphasized that the government "will not engage in endless spending to increase deficits" and "won't shy away from eliminating wasteful or ineffective spending."
He added that no decision has been made regarding further infrastructure funding.
"In uncertain global economic times, the most important contribution a government can make to bolster confidence and growth in a country is to maintain a sound fiscal position.
"We have done so. We will continue to do so," Flaherty said.
The Epoch Times publishes in 35 countries and in 21 languages. Subscribe to our e-newsletter.