PHILADELPHIA, Pa.—On the evening of Dec. 4, Philadelphia held its first Visit Philadelphia Holiday Parade to celebrate all of winter's holidays, including Hanukkah, Christmas, Kwanzaa, New Year's, and Chinese New Year.
Because of the pandemic, Philadelphia did not hold any major holiday parades last year. Both the participants and visitors were excited to join the celebration and express their New Year's wishes.
Chauntee Andrews, the executive director of Dance4Life, the School of the Arts and Training Institute in Claymont, Delaware, came with 50 students to perform. "I am way too excited. We are back! We're still in the midst of the pandemic, but we're able to celebrate this year and I'm so happy to be back."
Andrews wishes everyone "to be healthy, happy, and strong! Happy New Year! Happy holidays everyone!"
People, filled on both sides of Market Street from 2nd Street to City Hall where the parade marched, were overwhelmed to watch the parade with their families and friends.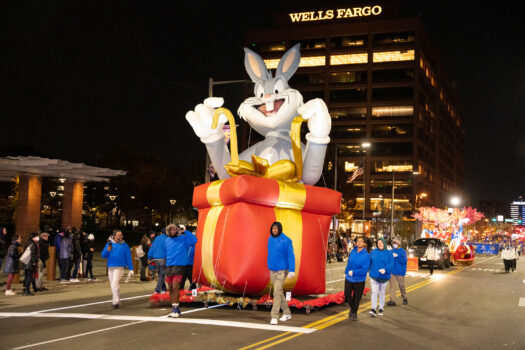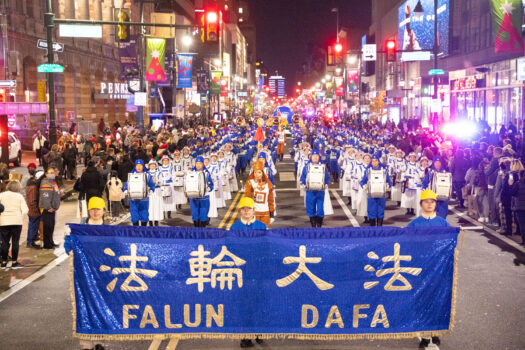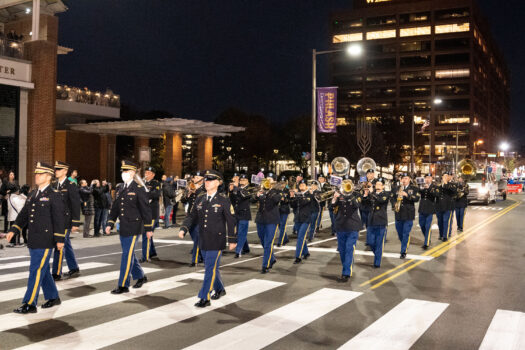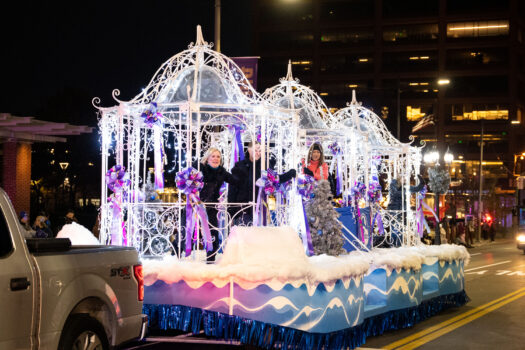 Charliss Gonzalez, a jewelry consultant, was captivated by the parade right after she left work. She said: "It's so beautiful. It's so beautiful to see all the cultures, and the cheerleaders, and all. This gave me a happy moment for sure." Her New Year's wish is "More peace everywhere within myself and other people as well."
Rachel Yankelewitz, a student at the University of the Arts was "very impressed" by the parade. "It's wonderful!" She is proud to be a Philadelphian, she said, "There's lots of culture, lots of diversity, lots of art, and we're very, very colorful people."
The parade featured over 50 groups, including floats, band performances, dancing, large balloons with many favorite holiday characters including Santa Claus and his reindeer.
The Falun Dafa Divine Marching Band and Waist Drum Band, with about 160 performers, were among the largest participants. People praised their performances.
Susan Asboy, vice president in banking said: "Beautiful! It looks like a great performance. I really love it." She added, "It's very synchronized … a lot of energy when they were dancing." Asboy was visiting from Dallas to celebrate her birthday with friends.
Fred Vivino, a retired physician from the University of Pennsylvania, was very excited to watch the parade along with his wife Virginia. "Another amazing Philadelphia parade. Love it, great, perfect performance; really exciting."
Vivino was impressed by the Falun Dafa Divine Marching Band. "They're fantastic. They're really great!" "A lot of energy yeah, great spirit."
His wife Virginia added: "The drummers, I love their white outfits and the flutist and it just kept going. They were so good! So good!" "And they look to the side and they smile at people. Nice."
Vivino said his New Year wish is: "The end of the pandemic." His wife's wish is "People be nice to each other."