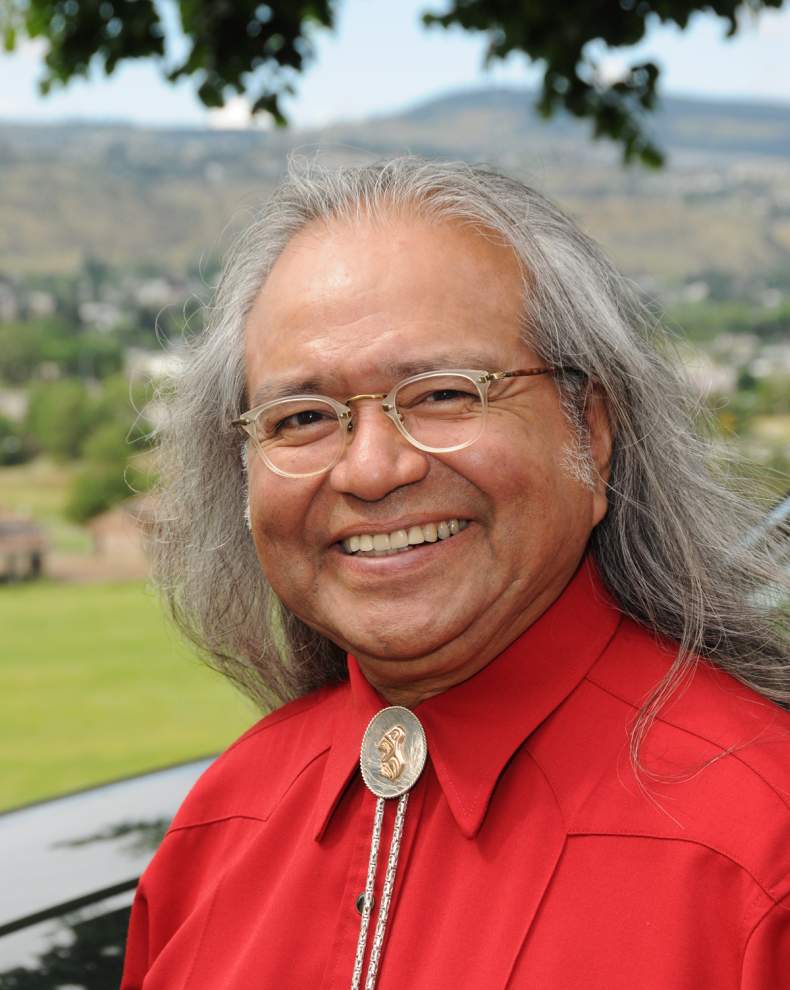 PARLIAMENT HILL—More than once, the "colonizers" have tried to get land First Nations lived and hunted on. This is not one of those times.
But a plan in the works that will allow aboriginal communities to sell reserve land makes many First Nations deeply uncomfortable because it strikes at the fundamental guarantee of their culture and identity—their connection to the land.
Grand Chief Stewart Phillip of the Union of B.C. Indian Chiefs sums up the pending legislation, known as the First Nations Property Ownership Initiative, as the Harper government's effort to fast-track assimilation.
"They just want to get out from under the burden of the Aboriginal file, so to speak, in this country."
The plan's advocate is former Kamloops band chief Manny Jules. Jules, chief commissioner of the First Nation Tax Commission, is known for his work to create the commission so reserves could collect property taxes from third-party businesses operating on their land—money used to improve infrastructure and basic services.
But his recent efforts on land reform have gained little support in "Indian country," according to many sources. Any mention of turning reserve lands into something that can be sold is met with deep distrust by most aboriginal leaders due to a long history of bad deals, broken treaties and legislation aimed at forced assimilation, including the residential school system.
Canada's First Nations, through groups like the Assembly of First Nations, are intent on claiming greater autonomy for themselves according to the spirit of treaty agreements.
The Liberals tried to cancel the Crown's treaty obligations and the Indian Act outright in 1969, a plan outlined by Jean Chrétien, then Minister of Indian Affairs and Northern Development, in his now infamous "White Paper." The plan was roundly rejected by First Nations.
The difference now is that Jules, a First Nations innovator, is leading the charge for the potentially revolutionary legislation, and unlike the provisions in Chretien's White Paper, First Nations communities would have to hold referendums to opt into the legislation.
According to Jules, First Nations could customize land regulations to suit their own communities on a referendum basis.
Presently, reserve lands are held in trust by the Crown for Aboriginal Peoples. The land is owned, in spirit at least, by those peoples collectively. It cannot be bought or sold, and even trivial bylaws must be approved by Aboriginal Affairs and Northern Development Canada, the new name for INAC and paternal overseer of the Indian Act.
But despite universal disdain for the Indian Act and its land provisions, Jules looks unlikely to get much support.
At this point, an increasingly assertive First Nations movement rejects most government efforts to legislate on its behalf without full consultation. That became apparent earlier this month when the Assembly of First Nations rejected proposed legislation the Tories hope will improve First Nations education.
The AFN takes its positions by holding internal referendums where First Nations leaders across the country vote.
Many First Nations communities lack the legal expertise to analyze complex legislation and project likely outcomes. If they are not in the driver's seat, they would rather get funding to spend according to what they know is needed and work to propose their own legislative solutions.
With something as sensitive as land ownership, that could take years. Moreover, it's barely on the agenda for most First Nations according to AFN priorities.
Owning Reserves
Jules said the legislation would not end First Nations jurisdiction over the land. Even if it was converted to fee-simple title and sold, the First Nation would still exercise authority akin to the province.
"Collective ownership of the land is not going to end," he said.
"The purpose of legislation is to be able to move at the speed of business, to put our First Nations people in a position where they could get a mortgage like any other Canadian."
Jules said the legislation would get First Nations out from under the suffocating control of the Indian Act and give them more autonomy over their lands and open up economic opportunities.
But another option offers First Nations that same ability by replacing approximately a third of the Indian Act—provisions that deal with land management—with a transfer agreement between the Crown and the First Nation.
In the 2011 budget, the Tories reaffirmed a pledge of $20 million over two years towards drafting more such agreements which transfer control over lands and resources to the First Nation, but do not allow the land to be sold, though it can be leased.
There is currently a backlog of First Nations waiting to work out a land management transfer agreement, although the process was originally met with widespread skepticism largely because many thought it allowed land to be sold.
The new plan does allow lands to be turned into fee-simple title that can be put onto the market. There are a handful of unnamed reserves interested in the legislation, but they are not speaking publicly.
Jules said he realizes some First Nations sit on remote land of little market value and may have no interest in considering converting any of it under the legislation.
"This is not the magic bullet that is going to solve each and every problem."
But for those with land situated in prime locations, being able to leverage the value of those holdings could unlock economic opportunity, he said.
There is a laundry list of unresolved issues relating to the plan, and the government said it has no immediate plans to introduce the legislation.
However, the 2012 budget committed the government to exploring the issue and Tom Flanagan, a one-time chief of staff to Stephen Harper, told Post Media News in August that he has seen a draft and it is quite far along.
The Epoch Times publishes in 35 countries and in 19 languages. Subscribe to our e-newsletter.