An elementary school teacher is being charged after police said she allegedly kept a "drug house" in Panama City, allowing people to come into her home and abuse drugs.
Bay County Sheriff Deputies (BCSO) said they used a search warrant last Friday, Sept. 8, at the woman's house. She was identified as Kenya Williams, a first-grade teacher working for the Breakfast Point Academy in Panama City Beach, NBC affiliate WJHG-TV reported.
At court, after Williams was read her rights deputies said Williams told them that it was normal for people she knew and for those she didn't know to all "hang out" at her home on 621 Barton Ave.
But as police investigated they found out that many of the people who visited her house regularly had drug-related arrest histories and some people were listed as wanted.
Investigators also revealed that Williams told them she used meth daily. While the home was searched, deputies did end up finding meth in Williams' room. Even more drugs were found in her backyard.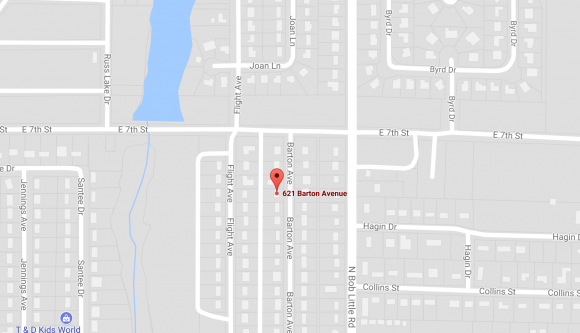 "Williams further stated …  she is a user of methamphetamine and normally uses methamphetamine once a day," a BCSO officer wrote in an incident report obtained by Panama City News Herald.
"It should be noted controlled substances were located in the master bedroom where Williams stays, and a new legend drug was located in Williams' purse" the report states.
At the time when the warrant was underway, seven people who did not live at the residence were in the home.
School officials from the Bay District told WJHG-TV that Williams was currently suspended with pay.
Superintendent Bill Husfelt will also meet with Williams in an informal hearing next week to work out what will happen next.
The teacher has been charged with keeping a public nuisance structure for drug activity. According to court records her bond will be set at a pre-trial release program, the Panama City News Herald reported.
Judge Timothy Campbell also ordered Williams to submit to random drug tests and to stop her from owning or consuming alcohol. Williams first court appearance has been scheduled for Nov 7.
A few months ago in July, a Florida man was sent to jail after he was caught with a significant amount of cocaine hidden inside a Cookie Monster doll, the Monroe County Sheriff's Office says.
Camus McNair, 39, of Key West, was spotted by a sheriff's deputy after midnight on Wednesday on Highway One near Marathon, Florida.
When the deputy had him roll down his window, the aroma of marijuana was noted.
"A search of the vehicle turned up a backpack. Inside the backpack was a blue 'Cookie Monster' doll," the sheriff's office said in a statement.
The doll "seemed to weigh more than it should have," the department said. "He took a closer look and found a slit cut in the doll. Inside the doll were two packages containing what turned out to be a total of 314 grams of cocaine."