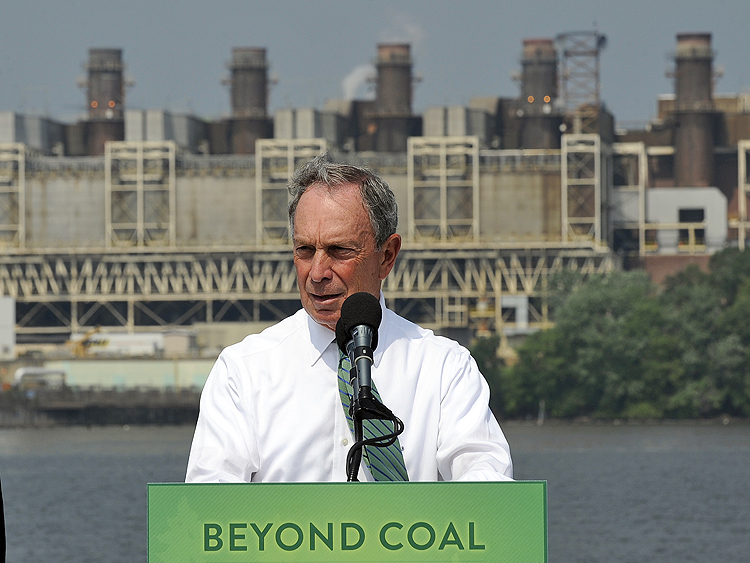 The Ohio-based First Energy Corporation, which serves about 6 million customers from the Indiana-Ohio border to the Jersey shore, announced Feb. 8 that it would close three coal-fired power plants in its fleet.
Earlier this year, environmentalists were overjoyed at the announcement that the company would be retiring six coal-fired power plants. The addition of these three Monongahela Power Company (a subsidiary of First Energy) power plants leaves the company's total closures at nine for 2012.
Environmentalists and clean-energy advocates alike seem pleased, while the announcement might positively affect First Energy stock prices and additionally affect consumer's home energy bills.
The three plants slated to close are in America's coal capital, West Virginia. The six plants announced earlier this year are in Ohio, Maryland, and Pennsylvania. West Virginia's Albright Power Station, Willow Island Power Station, and Rivesville Power Station will no longer be in operation after Sept. 1, 2012.
The closures of these plants will terminate approximately 660 megawatts (MW) of electricity in the local power grid.
First Energy decided to close these plants as a result of the Environmental Protection Agency's finalization of the Mercury Air and Toxic Standards (MATS).
"The high cost to implement MATS and other environmental rules is the reason these Mon [Monongahela] Power plants are being retired," said James R. Haney, regional president of Mon Power and president of West Virginia Operations for First Energy, in the official First Energy announcement, Feb. 8, 2012.
"This is good news for West Virginia, because those plants will no longer be polluting our air and water like they have been for sixty years," said Jim Sconyers, chair of the West Virginia Chapter of the Sierra Club, in a Sierra Club press release. "We want to ensure that the company has made a commitment to their workforce's welfare once these plants close."
Much of the staff of all three plants (totaling about 105 workers) has already been transferred or will be transferred as the plants begin their official shutdown process. The Rivesville Power Station has already started its shutdown process with its workforce already transferred.
First Energy stock prices rose 3.3 percent on Feb. 2 after their initial announcement, according to the Wall Street Journal.
However, the First Energy customers will probably see higher costs for their electricity due to the decrease in the potential supply of electricity. This is especially true for the initial six closures, which will reduce available grid power by 2,689 MW.