First Cases of Krokodil, Flesh-Eating Drug Desomorphine, Reported in US
September 26, 2013 6:23 pm Last Updated: October 5, 2015 5:48 pm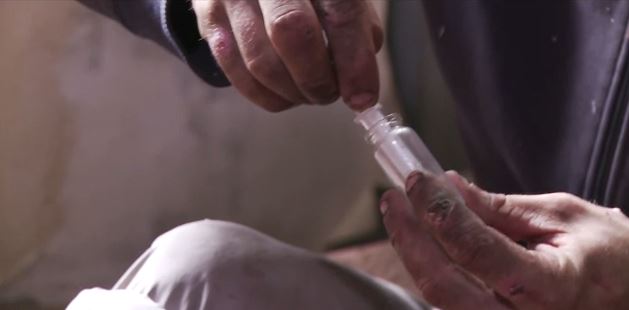 The first cases of the flesh-eating drug Krokodil–or Desomorphine–in the United States have been reported in Arizona.
Dr. Frank LoVecchio, the co-medical director at Banner's Poison Control Center, said that as far as the center is aware, the two cases are the first reported in the U.S.
"So we're extremely frightened," he told CBS.
Krokodil is infamous for being popular in Russia.
It's made using codeine, iodine, gasoline, paint thinner, hydrochloric acid, lighter fluid and red phosphorus.
The drug was dubbed Krokodil (crocodile) because of the scale-like appearance of its users, according to the New York Office of Alcoholism and Substance Abuse Services. The office notes that the drug is often high impure and since it is injected produces severe tissue damage, including injury to the veins.
Another possible impact is death.
LoVecchio said that users end up injecting fuel into their veins. 
"They extract [the drug] and even though they believe that most of the oil and gasoline is gone, there is still remnants of it. You can imagine just injecting a little bit of it into your veins can cause a lot of damage," he said. 
LoVecchio couldn't comment on the conditions of the two patients, but hopes the trend doesn't spread into the U.S.
"Where there is smoke there is fire, and we're afraid there are going to be more and more cases," he said.