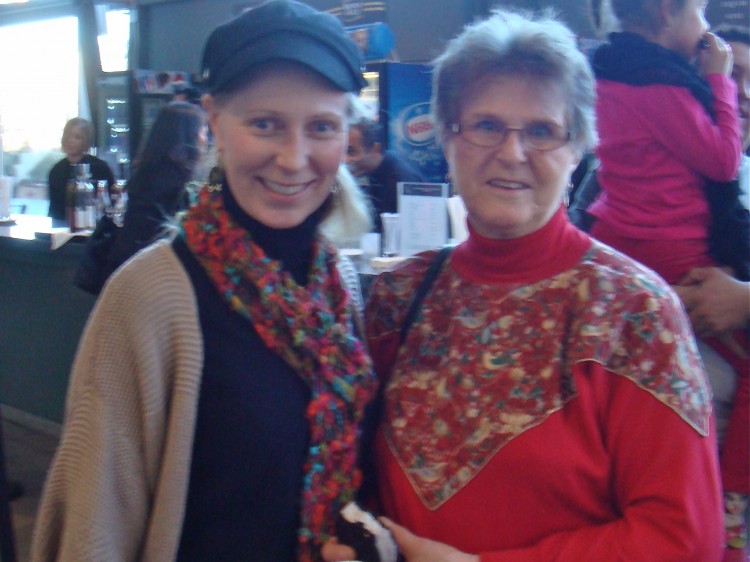 MISSISSAUGA, Canada—Having watched Shen Yun Performing Arts Saturday afternoon at Mississauga's Living Arts Centre, professional figure skater and coach Lynda Downey described the performance as "wonderful."
Based in New York, Shen Yun presents the essence of China's rich history and culture through classical Chinese dance and music.
The production, which involves almost 100 artists and around 400 costumes, consists of a collection of short dance pieces, along with performances by award-winning vocalists.
Ms. Downey was particularly taken by the dances in Shen Yun, and described the dancers as "amazing."
"They're professional, they're beautiful, they're athletic, they're awesome! Really great," she said.
"They're beautiful out there, they relate to the audience, they look like they love what they do, and you can see their characters come through as well because there are the different pieces that are out there, either it's humorous or it's sad."
"Whatever they're trying to portray, they're doing a great job," she added.
Ms. Downey also said Shen Yun performances are traditional, which teaches her something that she "can take back to my profession."
The choreography in the various dances also drew praise from the figure skater.
"It's traditional, from my understanding so it's teaching me something at the same time that I can take back to my profession," she said.
Ms. Downey also pointed to the broad range of colours in the hand-made costumes, as well as Shen Yun's signature high-tech digital backdrops.
With her was her mom, who also thoroughly enjoyed the performance.
"It's wonderful. Very professionally done," she said, adding that one of the pieces that impressed her most was Yi Ethnic Dance.
"I think it was beautifully done."

Reporting by Dongyu Teng.
New York-based Shen Yun Performing Arts has three touring companies that perform simultaneously around the world. Shen Yun's New York Company will be in Mississauga until Dec. 23 before going to Ottawa and Montreal and other dates in Ontario, Quebec, and across Canada. For more information, visit ShenYunPerformingArts.org
The Epoch Times publishes in 35 countries and in 20 languages. Subscribe to our e-newsletter.