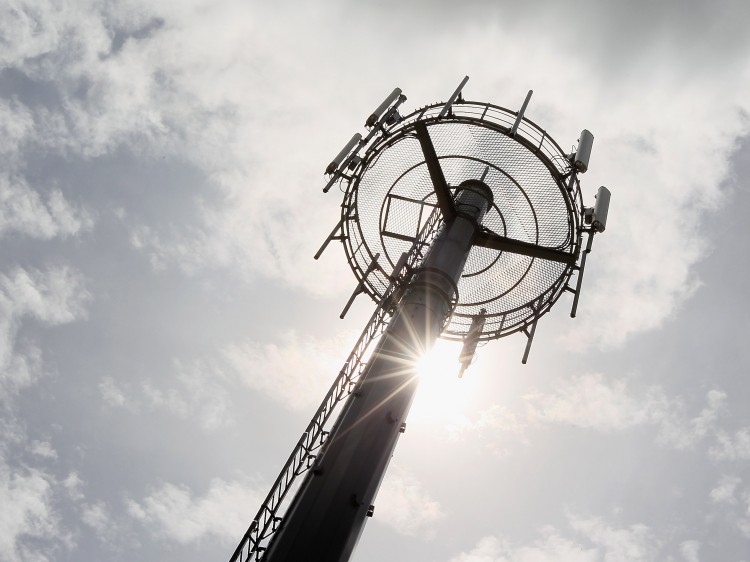 The first nationwide study to test the performance of broadband Internet providers is showing many companies do not provide speeds customers are paying for. The study was conducted by the Federal Communications Commission (FCC) and includes results from 13 tests in March 2011.
The FCC summarized its findings in three separate charts. It is based on performance when the most users are online "since this is the period of time when service performance is likely to suffer and it is also the period of highest utilization by the average consumer," it states. Peak times are from 7 p.m. to 11 p.m., local time.
The study was on fixed home connections (not mobile), and focused on three technologies: digital subscriber line (DSL), cable, and fiber-to-the-home.
Out of the 14 services included in the tests, six never reach their advertised speeds in any of the three summary charts. These companies were AT&T, Mediacom, Qwest, and Windstream. Time Warner, and Insight came close, but still fell below the bar on all three charts.
Out of the rest, Comcast, Charter, Cox, and Verizon's Fiber connections reached or exceeded the speeds they advertise on all charts.
While connection speeds varied, most stayed within 20 percent of their advertised speeds. Particularly, CenturyLink, Frontier, and Verizon (DSL) stayed close to their advertised speeds.
The provider that varied the most, however, was Cablevision, which ranged from about half of what it says customers get, to close to 10 percent more than what it advertise.
Still, the FCC notes the results show the average performance across a broad range of users "and while these results are useful for comparison purposes, they should not be taken as an indicator of performance for any specific consumer."
It notes, "Generally ISPs do not expressly guarantee advertised speeds, but rather may describe an advertised speed as an 'up to' speed, suggesting that consumers can expect to experience performance up to the advertised speed, with actual performance varying based upon network conditions and other factors."
Also, it states, "On a short time scale, broadband speeds or information rates may vary widely, at times approaching or even exceeding advertised speeds and at other times—due to network congestion—slowing to rates which may be well below advertised speeds."
The study is intended to help consumers know what they're paying for when looking for broadband providers—questions of whether a certain provider will be good for quick and easy Web browsing, run new applications they may need, which are best for watching high definition video or playing online games?
Other questions are just as important. Which providers are best for video conferencing? Do higher prices give better connections? Will a cheaper service meet your needs? Are you actually getting connection speeds you're paying for?
Most people cannot answer these questions, since, as the FCC states, "Currently, information that would allow consumers to answer these questions is not readily available in a consistent and easily understandable form, and studies show that consumers' awareness of their broadband service and its characteristics is limited."
A few studies back this claim. A recent FCC survey found that 80 percent of consumers did not know their Internet Service Provider's (ISP) connection speed. They also found 49 percent of consumers stated the wrong connection speed they thought they purchased from their ISP.
An earlier study in 2010 found 13 percent of consumers using broadband at home did not know whether they had a basic or premium service.
"This lack of consumer awareness of basic elements of broadband performance led to the recommendation in the National Broadband Plan (NBP), released last year, that the Commission undertake several initiatives to help improve the availability of information for consumers," states the FCC.
The new information, according to the FCC, "will enable consumers to compare the actual performance of different broadband offerings with a new level of detail and accuracy," and the way they measured each service can help providers make their advertised speeds accurate.