A Michigan father is accused of shooting his 2-year-old son in the face, according to prosecutors.
Michael Christopher Glance, 32, is now facing several felony charges in connection with the shooting. The boy, named Ryker Glance, was critically hurt in the incident.
Jackson County Chief Assistant Prosecuting Attorney Kati Rezmierski said Glance got involved in an argument with the boy's mother before he intentionally shot the boy in the face with a shotgun, MLive.com reported.
Ryker is being treated at C.S. Mott Children's Hospital after the boy's father, Michael Christopher Glance, allegedly shot him outside his home.

Posted by MLive.com on Friday, April 19, 2019
The report noted that before the shooting he held a pistol to the boy's head and pulled the trigger, but the gun didn't go off.
WILX reported that the boy's mother, Nicole McCarthy, grabbed the boy and ran to her car after the pistol malfunctioned.
But Glance grabbed a shotgun and pursued the two before he shot the boy as he was strapped into the car seat in the back of the mother's vehicle.
"He pointed the shotgun at the same 2-year-old son of his that was strapped defenseless in the back seat of the car," Rezmierski told WILX. "He pointed it at him" and opened fire, he said.
Meanwhile, MLive reported that he also tried to shoot McCarthy with the pistol.
Family members said Ryker is getting the best medical care possible.
"The doctors at Mott are miracle workers," the boy's grandfather, Doug McCarthy told MLive.
He added that the toddler's doctors are "fantastic," adding that his family has "had so many people tell me they were praying for him and offering support."
McCarthy hasn't left Ryker's side since the shooting, Doug McCarthy told MLive.
"Her children are her life," he said before adding that she has a 10-year-old and 12-year-old daughter.
According to the report, Ryker is still in critical yet stable condition at C.S. Mott's Children's Hospital in Ann Arbor.
If convicted, Glance faces up to life in prison for assault and attempted murder charges.
A judge set his bond for $10 million, and he is slated to appear in court on May 1.
Missing Children
Missing children typically fall into five categories: kidnapped by a family member, abducted by a non-family perpetrator, runaways, those who got lost, stranded, or injured, or those who went missing due to benign reasons, such as misunderstandings, according to the report.
Department of Justice researchers said in a report (pdf) published in 2016 that an estimated 105 children nationwide were victims of stereotypical kidnappings, a number that was virtually the same as 1997.
"Most kidnappings involved the use of force or threats, and about three in five victims were sexually assaulted, abused, or exploited, the researchers said.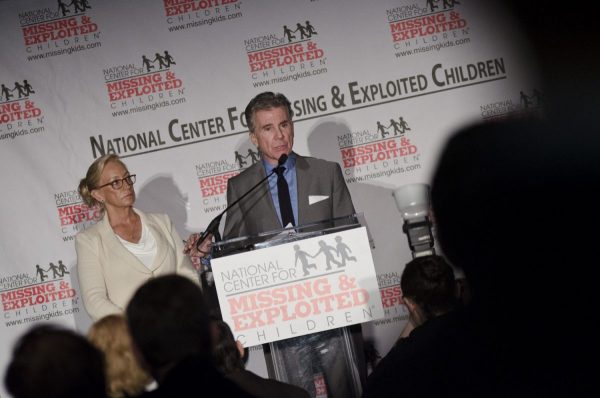 Stereotypical kidnappings are defined as abductions in which a slight acquaintance or stranger moves a child at least 20 feet or holds the child at least 1 hour. Most victims were girls aged 12 to 17 and most perpetrators were men aged 18 to 35.
Most kidnappings are done by people who know the victims.
According to the Polly Klaas Foundation, approximately 200,000 children are kidnapped each year by a family member.
Child custody experts say that people kidnap their own children to force a reconciliation or continued interaction with the other parent; to spite or punish the other parent; or from fear of losing custody or visitation rights. In rare cases, the kidnapping may occur to protect a child from a parent who is believed to be abusing the child.
Common warning signs include the other parent threatening abduction, suspected abuse, or paranoid delusion.