Got Local? Farmers Markets Lure the Crowds
October 16, 2008 12:49 am Last Updated: October 1, 2015 10:45 pm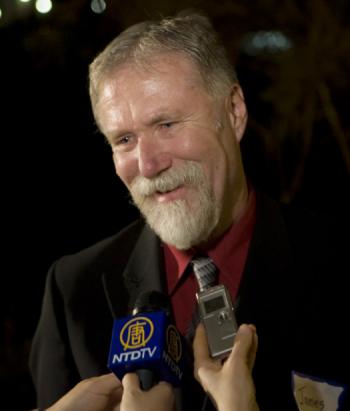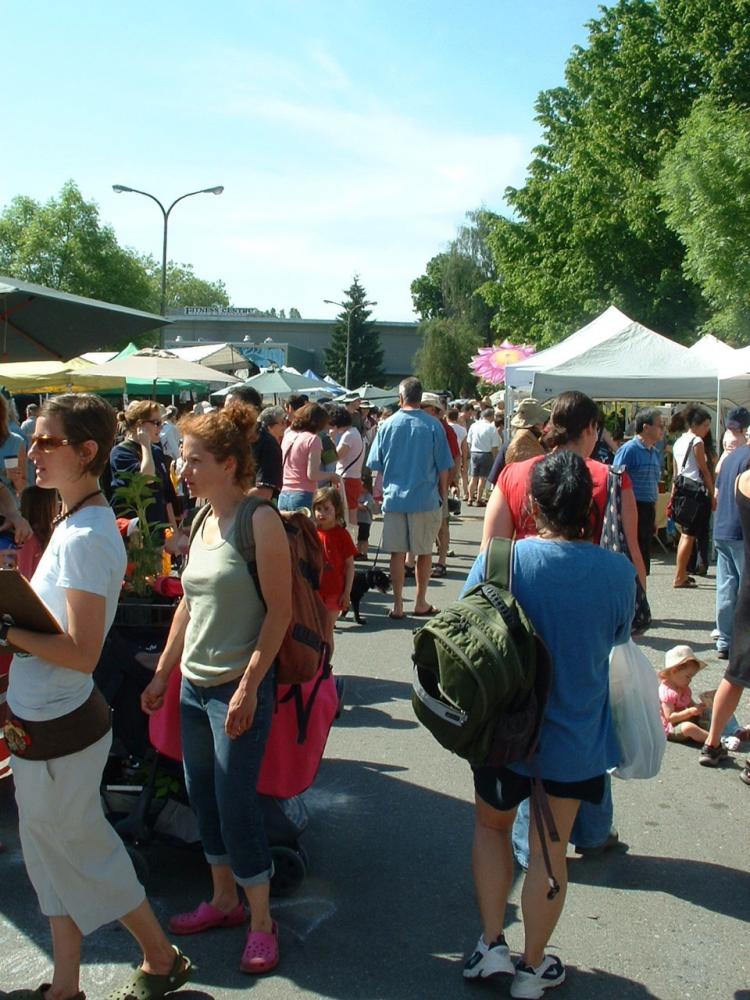 In these days of high-tech farming, questionable food safety and one food scare coming on the heels of another, it is not surprising that the demand for local food is growing in leaps and bounds.
Farmers markets are expanding and their numbers are rising, even in provinces that have short growing seasons like Newfoundland, which launched its first farmers market last year.
"Farmers markets are a booming agricultural sector across North America right now and it's only going to get better," says Tara McDonald, executive director of Your Local Farmers Market Society based in Vancouver.
In the past three years, the number of shoppers at the markets skyrocketed from around 5,000 per week to 10,000, says McDonald. In the same period, annual revenues to vendors jumped from $1.5 million to more that $3 million.
The society runs four markets from May to October, and another which remains open throughout winter. But it's not enough, says McDonald.
"We operate year round and we're constantly getting requests to establish more and bigger markets. It's also businesses that are buying as well and are interested in local food. Having that on their menus and in their groceries is an excellent thing."
However, McDonald says finding the capacity to meet the rising demand is a constant challenge, and studies have shown that if institutions such as universities and hospitals began buying locally it would completely outstrip the supply.
This is why the society is calling on the government to assist farmers in diversifying their crops and to help more young people who are "having tremendous difficulty with the land prices," get into farming.
There's a lot to be said for eating local: the food is fresh, you know where it came from, it cuts out the middleman and boosts local economies. In fact, locavores are convinced it's the only thing that will save the rapidly disappearing family farm.
Internationally, the Slow Food movement has done much to foster interest in locally grown food. With over 80,000 members in 100 countries, Slow Food promotes local and regional food produced and marketed in a way that guarantees farmers a fair price and does not damage the environment.
But the ultimate in eating locally has to be the 100-Mile Diet, which consists of eating only the foods that grow within a 100-mile radius of where you live. The concept was made popular by a Canadian couple who were shocked to discover that, between the time food leaves the farm and reaches the consumer, it typically travels 1,500 to 3,000 miles.
Jennifer deGroot, a vegetable farmer in Manitoba, helped mobilize 100 people to do the 100-Mile Diet for 100 days last fall/winter. It took a lot of planning, she says, because while locally grown food is widely available in Manitoba in summer, it's a different story the rest of the year.
"We live in a province where we have a lot of months of winter, so people will right away assume it's impossible to do the 100-mile diet," says de Groot.
"But we had 130 people who actually signed the pledge form, and lots more who did the diet to various degrees, and everybody said they would do it again. The 100-mile diet proves that you don't need these massive agriculture companies processing your food for you."
Many who participated now buy direct from local farmers, says deGroot. Her own family's diet consists of about 80 per cent local food. Forming a relationship with local farmers and setting up that all-important farmer/customer connection is "the key," she says.
"I work really hard at it, it is a big part of my life trying to find local food, but I can find what I am looking for."
In Toronto, Local Food Plus is breaking new ground in promoting not only local food but sustainability in local food production. The non-profit organization works closely with retailers, restaurants and institutions to increase the supply of local sustainable food in Ontario.
"When you factor in that Ontario is losing its ability to feed itself as the food we eat is increasingly imported from elsewhere, it quickly becomes clear that we are at a crossroads in the history of our food production and distribution systems," says LFP's website.
While LFP receives some government funding, as have some farmers markets across the country, Beth McMahon says what's sorely lacking in Canada is a distribution system that supports local food.
"There's definitely a role government should be playing in trying to set up infrastructure and supportive systems for small farmers," says McMahon, executive director of Atlantic Canadian Organic Regional Network (ACORN).
ACORN is a non-profit organization based in New Brunswick that promotes the viability and growth of organic agriculture in Atlantic Canada through a regional network.
"Out here there aren't as many restaurants so if you want a culinary experience you're going to have to create it yourself. People are recognizing that when you buy local the flavour is there…and that you're doing something positive for your community."
While locally grown food doesn't necessarily have to be organic (although much of it is), organic is important on the small, intensively-farmed island where people are seeing the fallout from agricultural pollution in their communities, says McMahon.
Many islanders believe fish kills, poisoned wells, rare cancers and some other diseases are a result of phosphates and other chemicals used to grow PEI's famous potatoes.
The growing demand for locally grown produce ensures that the supply will manifest, says McMahon, adding that she finds it "frightening" to see the number of items sitting on store shelves that are imported.
"Everything comes from everywhere else but here."
In the U.S., a 2003 study found that about 75 per cent of American consumers have a strong preference for foods grown in their own country, preferably locally on small family farms.
John Ikerd, a professor emeritus at the University of Missouri, wrote in Eating Local: A Matter of Integrity that building sustainable local farming "on a social and ethical foundation" can restore integrity to a food system few Americans trust.
"Each step we take in buying more of our food from local sustainable farmers is a positive step toward a new food system, a new food culture, and a new sustainable society," Ikerd wrote.
&ldquo;By eating local, by creating relationships of integrity around food and farming, we can discover again, within ourselves, a deeper sense of responsibility toward the world &mdash; toward the earth and the living things of the earth, including other people.&rdquo;</p>