Parents are issuing a warning after a BBQ brush bristle in a burger landed a Toronto boy in the hospital.
Anthony Fiore, a 6-year-old, took a bite of his burger and had a strange reaction, reported the CBC.
"It felt like a needle," Anthony said.
The boy was hospitalized after he couldn't apparently swallow after consuming the brush needle. It got lodged somewhere in his throat.
Anthony then underwent surgery to remove the brush bristle before suffering a throat infection caused by bacteria o the brush, the broadcaster reported.
His mother said that the boy was able to make a recovery, but he's now afraid to eat anything that was grilled after his ordeal. The family also won't grill any longer.
"We knew something was wrong, and he was in extreme pain, because he was crying," Anthony's mother, Nadia, said of the incident. "From the time we had dinner to the time we had surgery, it was about 12 hours later, because our journey started at the local hospital, and then we were transported to Sick Kids," she said.
The CBC also noted that a woman from Halifax recently got a bristle lodged deep in her throat, and surgeons couldn't reach it. It's still down there.
"These stories have been happening as long as the brushes have been around," said Duff Dixon, vice-president of development at Barbecue World, a chain that sells grills, brushes, and related items.
Dixon said that people should replace brushes as soon as they appear old or matted, saying that consumers should use a brush with wires that are fastened around a metal backing rather than plastic or wooden brushes. They're not as secure as the metal ones, he told the news outlet.
Nadia Fiore said she wants others to know the potential hazards of BBQ grill brushes.
"I hope to have these brushes removed from the shelves, have them banned," she said.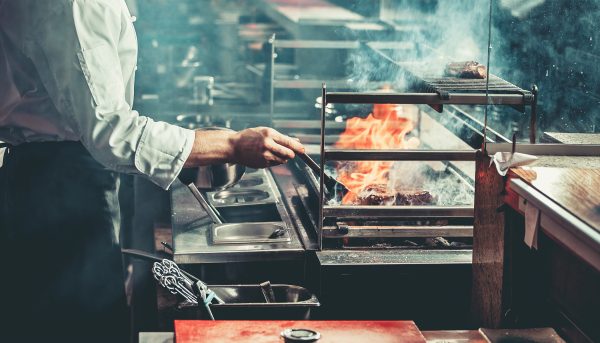 Before that, a Connecticut woman had to undergo emergency surgery to remove a wire brush bristle from her stomach, CBS News reported.
Cheryl Harrison of Wallingford said she was rushed to the hospital by her husband after suffering a sharp and unusual pain in her stomach.
Doctors said a single stray bristle had fallen from a brush before getting lodged into a hamburger that she had eaten. Doctors had to use laparoscopic surgery to remove it.
Dr. Aziz Benbrahim, her general surgeon at MidState Medical Center, told CBS that she was lucky because she received immediate treatment.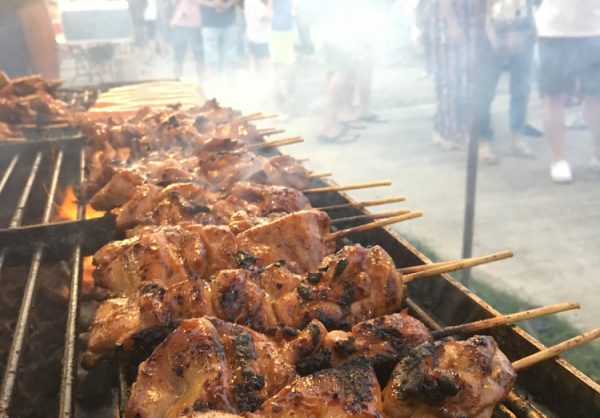 Another patient, he added, wasn't so lucky, and the brush wire got stuck in his body for weeks, puncturing his intestine.
"I had to open him up completely, " said Benbrahim. "Then we remove this wire and we found out also why he had chest pain — because he also had pulmonary embolism, which is a blood clot in his lungs."
"He was just lucky he was still alive," he added. "All from this wire."
The CDC says that approximately 80,000 people come to emergency rooms each year after accidentally swallowing foreign objects, and most are children.
Wire brush bristles are in the group but are hard to detect due to how thin they are.
"Nobody knows the statistics, that's the problem. The only paper published talks about 6 or 7 cases and I believe it's a much, much more common," Benbrahim said. "When I was talking to my colleagues at the hospital, I was surprised that all of them had at least one or two patients like this. I didn't think it was that common. And this isn't a very big hospital, so I assume that in a bigger hospital they would have more."