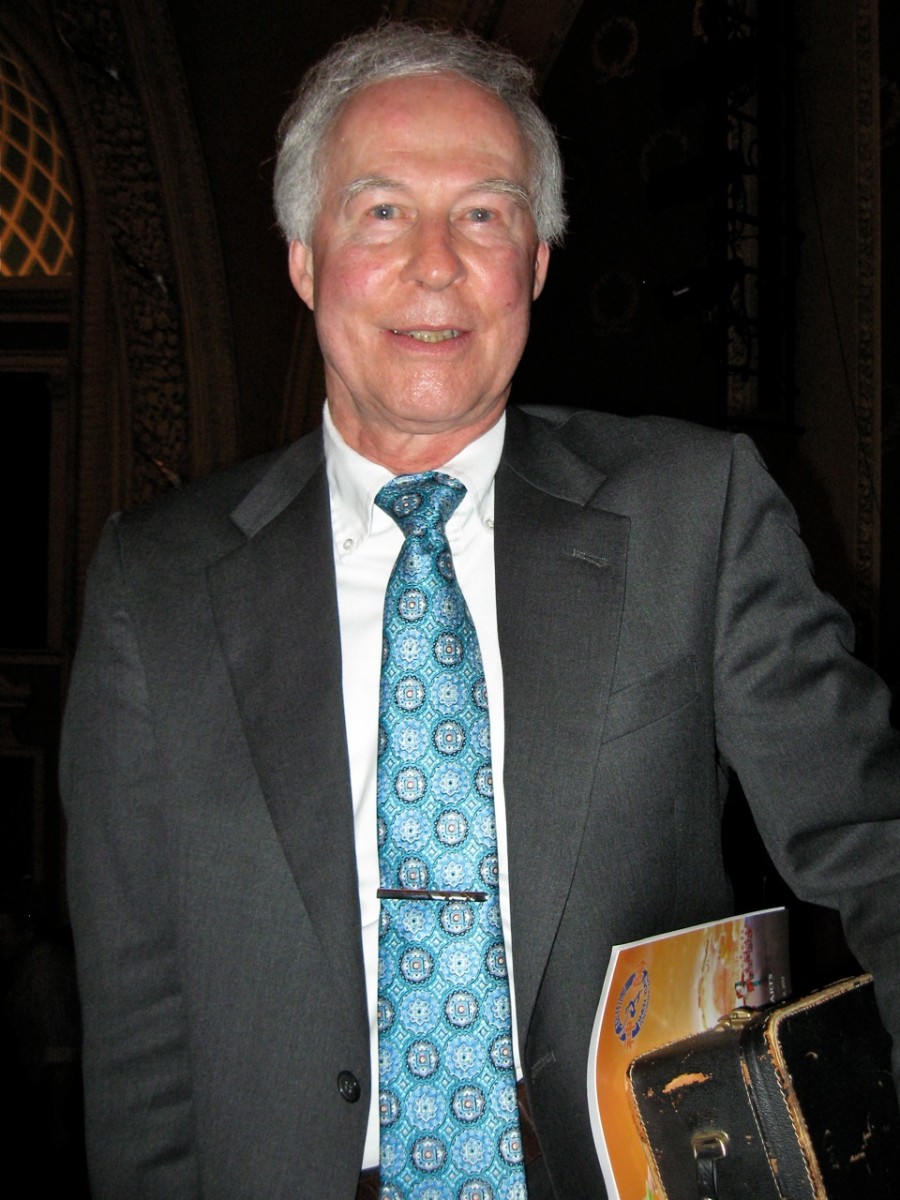 MINNEAPOLIS—Mr. Arthur R. Galbraith has something to say to the artists of Shen Yun, "This is an amazing company. This is unbelievable—extraordinary! This is absolutely one of the most extraordinarily creative dance events I've ever seen! Please bring it back!"
A retired cancer researcher at the University of Minnesota, Mr. Galbraith is an avid theater-goer and cultural arts fan. He said, "I am a cultural junkie. I go to every ballet. I love to go to symphony orchestras, ballets, musicals, operas, and symphonies. This is absolutely one of the most dazzling things I've ever seen!"
Mr. Galbraith was among the Saturday evening audience at the historical Orpheum Theatre on March 10, lauding Shen Yun dancers as they presented both story-based performances depicting ancient legends, and folk dances that reveal the breadth of Chinese culture.
Visibly moved, Mr. Galbraith explained why he was so excited about Shen Yun, "Dazzling color, incredible choreography, just the athletic and dance ability, the uniqueness. It doesn't matter what the theme is, the uniqueness of the dance, the dance moves, the training, the quality of the dance and everything they do is just unsurpassed! Please bring it back!"
Mr. Galbraith praised the opening performance, An Era Begins. As the curtain opens, China's glorious civilization is flourishing, however, a demon horde abruptly descends to earth, according to the program.
"The opening performance was absolutely stunning. Just the sounds, the color of the gowns, the costumes—unsurpassed. You just don't find anything like that. Everything—the color, the unique design of the costumes. The music was magnificent, the moves, the lighting, everything. I give it a perfect 10. And I'm very, very picky about what I go see—very picky! I have seen almost every kind of dance performance that comes to the Twin-Cities. So, I'm a very hard grader, but this is—just beyond!" he said.
He praised the magnificent handmade costumes and the skill of the artists, "I love what I'm seeing. You know, the gowns, the costumes, I've never seen anything like that before. It's like a fashion show on stage! The dance is just extraordinarily, skillfully done—couldn't be better! This is unbelievable—extraordinary!"
Mr. Galbraith said he would urge his friends to see Shen Yun. "I'm going to tell them to absolutely don't miss it, but it's only here for three days. Chinese culture, just covering spiritual values, spirituality, just the joy of dance, the creativity, the music, things that you can't put into words. You can't describe it, but you see it and you have such emotion when you see it you almost can't even express it in words—it's that good.
"I would say don't miss it. So, I'll tell everybody they really missed a good show. Please bring it back but advertise sooner! We need to know about it sooner. I will go again next year if you bring it back."
Reporting by Kerry Huang and Jeanmarie Lunsford.
Shen Yun Performing Arts Touring Company will be at Clowes Memorial Hall of Butler University in Indianapolis for two performances, March 13 and 14.
For more information, please visit ShenYunPerformingArts.org.