There was not a lot of uspide to the cancellation of most of the European Le Mans Series schedule, but there will be some benefit for North American sports car fans: seven ELMS teams are making the trip to Georgia for this weekend's American Le Mans Series season finale, the ten-hour Petit Le Mans.
The Euros are only in it for the glory of the race win; they won't collect ALMS class points.
Top of the list is the just-crowned World Endurance Championship LMP1 Privateer winner, Rebellion Racing, with its Toyota-powered Lola. The team is sending its spare car with its first team drivers: Neel Jani, Andrea Bellichi, and Nicolas Prost.
ALMS P1 contestants Muscle Milk Racing and Dyson Racing will have some serious competition as they race for the class title. Both did better than Rebellion when they raced, at Sebring this spring (until the Muscle Milk car withdrew with a broken fuel filler while leading the class with 30 minutes to go) but the Rebellion Lola has been remarkably reliable all season, while Muscle Milk has had its share of electrical and mechanical issues since then.
The Dyson squad has been struggling with pace all season; it is the only car on the planet using wide front Dunlops and has never quite found the right set-up—though the car was the fastest in Sunday's testing at Road Atlanta.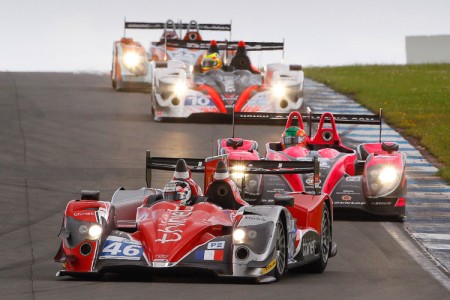 Four LMP2 teams have entered: Greaves Motorsports, Oak Racing, Thiriet by TDS Racing, and Murphy Prototypes. These four will join an already strong ALMS field of Conquest Endurance, the two Level Five cars, and Dempsey Racing's new Lola-Judd.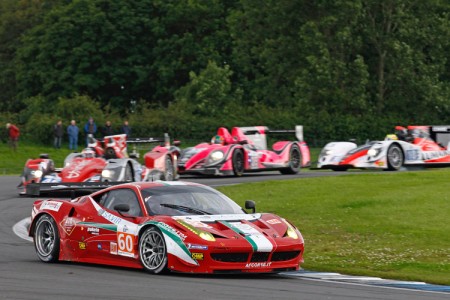 Two GTE-Am teams, AF Corse and IMSA Matmut Performance, will be on the grid. While ALMS doesn't usually run a GTE-Am class, there are two entries—the #44 Flying Lizard Porsche and the #02 ESM Ferrari—which are de facto Am cars.
The European pair swells the GTE grid to 15. Along with four P1s, eight P2s, six PCs, seven GTCs and the Delta Wing, the overall grids numbers 41 cars—enough to fill Road Atlanta's 2.5 mile track without causing traffic problems (though last year's record-setting  entry of 58 managed quite well.)
With the added competition, the race promises to be yet another endurance classic—ten hours o r 1000 miles of high-speed, high intensity competition between the fastest cars on two continents.
Tickets for the 2012 Petit Le Mans at Road Atlanta, Saturday, Oct. 20 are available through the track's website, RoadAtlanta.com.
The Epoch Times publishes in 35 countries and in 19 languages. Subscribe to our e-newsletter.