Here's this week's check-in with our panel of election-watchers as the campaign hits the midpoint mark before Canadians head to the polls on Sept. 20.
The text of the interviews has been edited for clarity and brevity.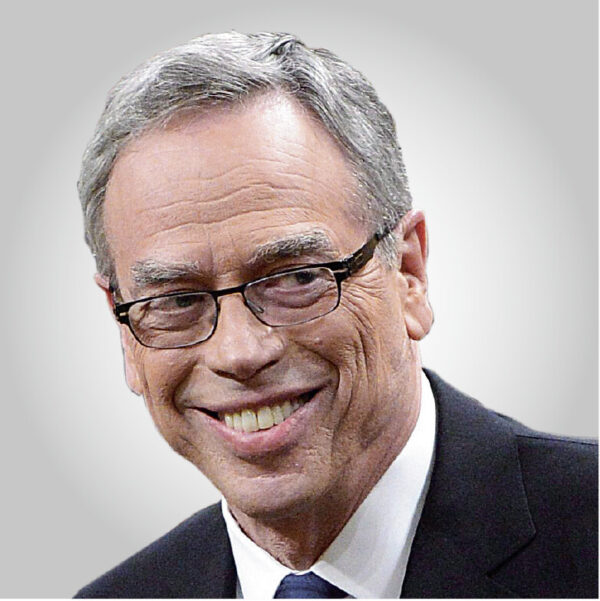 Joe Oliver: Polls Still Very Close
Former Conservative MP and minister of finance
The momentum seems to be continuing for the Conservatives.
The terrible tragedy in Kabul has turned into a national shame, and the responsibility is with the Prime Minister's Office or the ministers responsible.
There have also been a few self-inflicted wounds for the Liberals. The comment that [Minister for Women and Gender Equality] Maryam Monsef made about the Taliban being "our brothers" is not going over well, and before that there was the deputy prime minister [Chrystia Freeland] sharing that doctored video on O'Toole talking about health care.
'Political Game'
The crowds that were shouting at Trudeau—it's not unprecedented but it's rare. It also happened during the election between Brian Mulroney and John Turner over the free trade agreement with the United States, as well as when [former Ontario premier] Mike Harris was first elected.
People are entitled to protest but it has to remain civil, otherwise it's not the Canadian way. And the Liberals are obviously going to use the incidents for political advantage.
You can see in the mainstream media, those that favour the Liberals are trying to maximize the damage to the Conservative Party, even though O'Toole and the local Conservative candidate condemned the incidents immediately.
Another big issue that the Liberals are trying to use is the issue of mandating vaccinations—the political game is to try to drive a wedge and claim that the Conservatives are not in favour. But actually their positions are identical. There are some Conservative candidates who are not fully vaccinated, but there are also Liberal candidates who aren't fully vaccinated. And when Trudeau said he was going to mandate vaccinations for the public service and it turned out the union doesn't want that, he backed away from his position. So the positions of the two parties are identical, but there's an attempt to make it appear as if they're not.
With a close election, things could start getting uglier, and less civil.
Polls
The polls are still very, very close. But if it's at a statistical tie, the Liberals will likely have more seats. Remember, Andrew Scheer had more votes [in the last election] than Trudeau did, but because the Conservative votes were so concentrated in the Prairie provinces, it didn't translate into seats.
Now, interestingly enough, the Conservatives are not as strong in the Prairie provinces as before, so that means that the votes are not as inefficient as the last time, because they could lose five points in Alberta and still get the same number of seats.
But the key battleground is in Ontario, between the Liberals and the Conservatives, and also the NDP in the 416 region.
In Quebec, the Bloc is doing fine, and the Liberals are sinking somewhat.
But it's a bad look for the Liberals. What is puzzling is that it's almost as if the election caught them by surprise. It seems as if they weren't quite ready. Now that may be because they are deliberately waiting to have a big splash a little later, but they're leaving themselves open to the other parties defining themselves.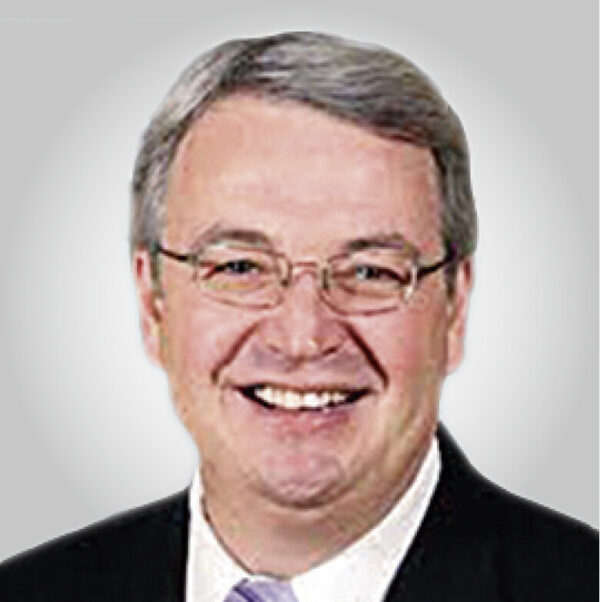 Dan McTeague: Beware of Push Polls
Former Liberal MP
In this campaign, the Conservatives came out much stronger while the Liberals tanked almost from day one, made a series of mistakes in the first and second week, and had no recovery. Now in the third week, the Liberals would need to figure out how to put this machine back together because right now they're in trouble.
But I'm not going to spend a lot of time on polls. We have to be careful about polls, allowing one party to peak early. There is something that we know in this business called a push poll, which is a poll designed to create a reaction and is not necessarily an accurate canvassing of public sentiment—it is in fact to try to achieve another end.
And where you see in a poll support for the Conservatives going through the roof, I think we should take those with a very serious grain of salt, because there may be more at play here.
For instance, I think it's clear that someone who would overinflate the Conservative support may be doing so to scare New Democrat supporters into voting Liberal. Of course, there may also be the whole theory about peaking too early in the campaign. There's some stigma to being the frontrunner, and the underdog status is something that people pay a little bit more attention to.
Not Tuned In Yet
At this point in the campaign, the best-case scenario for the Liberals is a weak minority.
The Liberals were putting too much emphasis on the ability to walk in and call a snap election—in essence a three-week election if you consider that 30-40 percent of Canadians aren't paying attention until next week. Many won't really take this election seriously until mid-next week, when kids start to get back to school and summer is officially over.
There's still a window of opportunity—a last chance saloon for the Liberals to hold on to government, and they know it.
At this point, the Liberals will have to go to their base. They're going to focus on the GTA, their bread and butter. They're in trouble in Atlantic Canada, they're in trouble in pretty much all of rural Canada, so they're going to try to reinforce their fortresses in major cities across Canada.
But their problem is that they continue to see their support chipped away by the NDP, and the fact that as the Green Party loses support, their voters go to the NDP as opposed to the Liberals. They are in a quandary; you can only play the left-wing game for so long.
The NDP has a leader who is experienced in elections, who is coming across very well to young people. The Liberals' Achilles heel isn't the Conservatives, it's the NDP.
Negative Attacks
Going negative [i.e. attack campaigns] would simply show desperation on behalf of whichever party puts it forward.
I haven't endorsed any party. I have not said whom I'm coming here to support and I'm going to keep it that way, but I got to say the Conservatives have run a very, very clean campaign as have the NDP.
If the Liberals want to go that route [of negative campaigning], I suspect that will only seal the fate of Justin Trudeau and the Liberals, as the public will respond dramatically, especially if it's stuff brought out at the last second to try to ebb the support that may be leaving them.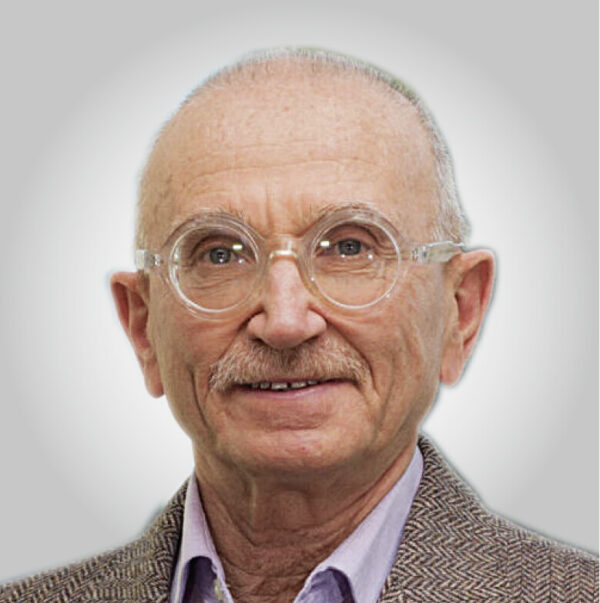 Nelson Wiseman: Liberals Likely to Resort to Negative Campaigning
Emeritus professor of politics, University of Toronto
It's been very good for the Conservatives, not because of what they've done or said but because the election so far has been more of a referendum on the Liberals and on Trudeau.
The Conservatives are the main opposition, so if people are upset, for example, about the election call, they will punish the government and reward whomever is the main opposition, and it happens to be the Conservatives.
A lot of people had never seen O'Toole, and some still haven't. What O'Toole has done well is he hasn't fallen on his face, he hasn't sounded bad in any way. With Trudeau, there's just no message. People know what Trueadeau looks like, what he sounds like, and what he's going to say. But people don't know about O'Toole, and so the image of him they may have had, if they had any, could be changing in his favour. So the Conservatives are in a good spot.
I think what's going to happen now is the Liberals are going to go a lot more negative, because I think they're getting frightened. I think they're going to start attacking O'Toole. And of course they'll talk about Harper, but I don't think that will help them in any way. Harper's already history.
Quebec's Voter Dynamic
Things are changing in Quebec, and I think they are changing very slowly against the Liberals.
The whole Liberal strategy was to win a majority. They weren't going to win any more seats on the Prairies; there aren't many more seats in Ontario. For them to win a majority, it was going to be in Quebec because [they thought] the Bloc would fade.
But my feeling is that what has actually happened is that because the Conservatives are doing much better, people who were going to switch from the Bloc to the Liberals in Quebec might now stick with the Bloc because they don't want a Conservative government. They think that if there's a strong Bloc representation, the Conservatives won't have a majority.
If the Bloc hangs on to its seats, not only the Liberals don't get a majority, but the Conservatives don't get a majority either.
But again, things are fluid.
Factors in Conservatives' Favour
The NDP's support is up, and that helps the Conservatives. Especially in the suburbs of Vancouver and Toronto—the 905—I think the NDP is going to gain votes, but they're not going to win any seats, as the NDP's support in the suburbs is very low.
But if some Liberals in those suburbs prefer the NDP, and I think some will, the NDP vote will go up a little bit, but what will happen is that the Conservatives could now win those seats. This is not because the Conservative vote went up, but because the Liberal vote isn't as strong as it was last time, and the NDP siphoned off some of those votes.
The other thing that's going to help the Conservatives is that older people are more likely to go and vote, and they tend to be more conservative than younger people. And also, a higher proportion of conservatives go to vote. If you ask people which party they support, they will respond quickly that they support Conservative, Liberal, or NDP, but if you ask if they will vote, the most committed are the ones who are planning to vote Conservative.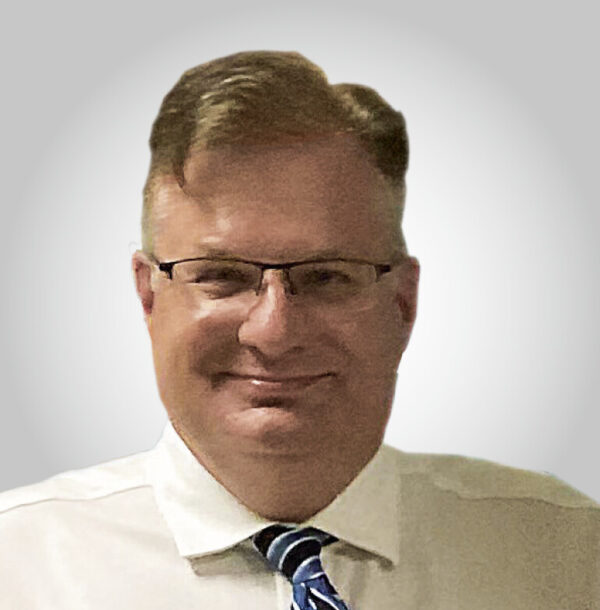 David Leis: Policy Issues Important
Vice president, Frontier Centre for Public Policy
At this point in the campaign, I think what you're going to look for is the Conservatives and Erin O'Toole trying to portray themselves as a government in waiting, that this is an opposition that's prepared to govern well. So that's why you see them being prepared from both a policy point of view and experience point of view, and they are trying to portray the current government as incompetent.
On the other hand, you'll see the classic playbook by the Liberals to portray the Conservatives as scary and as being unproven, and as being a government that is not going to serve Canadians and will be pursuing things that are not in keeping with the mainstream of Canadians' desire.
The NDP are going to try to make a breakthrough by trying to show that they are the true progressives, that the Liberals are superficial progressives, and that the NDP is going to be all about major change. And I think that's where the NDP has the potential to grow more. And that will change the electoral map for the Conservatives as well, who will continue to have some momentum.
The PPC [People's Party] is actually a concern for some Conservative ridings. Strategically, the other parties have been able to keep them out of the debates and the centre of the discussion. I think the O'Toole policy has shifted very much to mimic the Liberal policy on a number of key fronts, and in that regard the risk is that they will lose not just hundreds, but thousands of votes in ridings that put them in a vulnerable spot where they may not be able to successfully beat the opposition candidate.
A real factor will be the Bloc in Quebec. I think their campaign is being run quite well, and they're creating a significant problem for the Liberals. But interestingly enough, the Conservatives have been able to do much better than expected in Quebec, so there could be a breakthrough there.
Liberals' Risk
The only logical reason to justify an election at this juncture in our history would be serious policy decisions and deciding the vision for our country.
Canadians recognize that, whether we like it or not, Canada has gone through major historic challenges, whether it has been extraordinary overspending and debt that will plague the future generation, or whether it's going through a pandemic.
All Canadians I think are anxious about their future, and then suddenly we find the Afghanistan crisis appear. This is a challenging time. So the question Canadians are going to be looking for is this: Is there a leader who can address and has a vision and solutions for those challenging policy questions and not avoid them?
But the Liberals are avoiding that kind of substantive discussion, and so the default goes from policy to people, i.e. are the leaders likeable? And that's very unfortunate, because I think that will backfire.
That's what I would call the strategic boomerang of this election. Trudeau calls an election without a clear rationale, avoids serious policy talk, and ends up being judged for character flaws, and that will not serve him well.