A doctor who just returned to New York City from West Africa was confirmed to have Ebola on Thursday after being rushed to Bellevue Hospital in Manhattan.
Craig Spencer, 33, was rushed to the hospital with "Ebola-like" symptoms. The tests for Ebola later came back positive.
The city activated its Emergency Operations Center in Brooklyn after the positive test, for those who had contact with Spencer. Officials said in a press conference that they believe he had contact with four people, whom they have already identified. One of them, his fiancee, is already under quarantine. The others will have the option of home quarantine.
Spencer was working in Guinea with Doctors Without Borders and had been back for 10 days after returning via John F. Kennedy Airport.
He was under self-quarantine and monitoring his own health, checking his temperature twice a day. He developed nausea and a high fever on Wednesday, sources indicated, although health officials said that the first symptoms cropped up on Thursday morning around 10 a.m.
Spencer apparently wasn't completely under quarantine because he went to a bowling alley on Wednesday night, reported the New York Times.
An official briefed on the situation said that Spencer took the subway to Brooklyn and an Uber taxi home.


Spencer took A train from West Harlem before transferring to the L train, taking that into Brooklyn.
He then either got off at Bedford Avenue and walked over to The Gutter. 
The doctor later took a taxi home.
The Ebola epidemic in West Africa has killed about 4,800 people. In the United States, the first person diagnosed with the disease was a Liberian man, who fell ill days after arriving in Dallas and later died, becoming the only fatality. Two nurses who treated him were infected and are hospitalized.
"As a further precaution, beginning today, the Health Department's team of disease detectives immediately began to actively trace all of the patient's contacts to identify anyone who may be at potential risk. The Health Department staff has established protocols to identify, notify, and, if necessary, quarantine any contacts of Ebola cases," the Health Department said.


"New Yorkers that have not been exposed to an infected person's bodily fluids are not at risk," mayor Bill de Blasio said in a press conference.
Those fluids include urine, saliva, and sweat. 
"Being on the same subway car does not in itself put someone at risk."
Governor Andrew Cuomo noted that the state has been preparing for the risk of Ebola for weeks. "We can't say that this is an unexpected circumstance," he said. "We are as ready as one could be for this circumstance.
"What happened in Dallas is the exact opposite. We had the advantage of learning from the Dallas experience."
Officials have been tracking down people who had contact with the patient, and are prepared to quarantine people as necessary.
The fire department sealed off Spencer's apartment and removed the doctor after the symptoms began manifesting.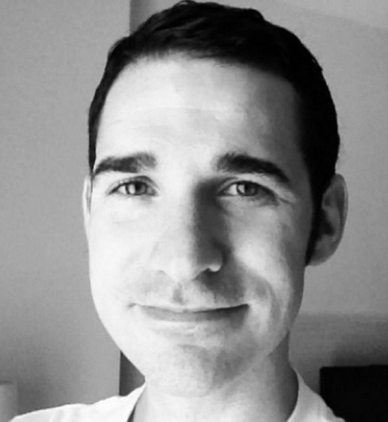 Spencer is a fellow in international emergency medicine at New York-Presbyterian Hospital/Columbia University Medical Center and an instructor in clinical medicine at Columbia University.
He graduated from Wayne State University School of Medicine and did a residency at New York Hospital, Queens.
He originally hails from Detroit.
Neighbors that heard the news at first weren't pleased to hear the news but weren't concerned. 
"I'm not concerned," said Brooke Christensen. "I've had no fluid exchange with my neighbors."
He's always wearing scrubs," added John Roston. "I hope he feels better, I hope it's not Ebola, I hope it's the flu."
"There's not a bad bone in his body," he added. "If he makes it through I'll buy him a beer."
Story developing … 
MORE:
Craig Spencer Fiancee Morgan Dixon in Quarantine for Possible Ebola
See an Associated Press story below.
How NYC's Bellevue prepared for an Ebola patient 
NEW YORK—Bellevue Hospital Center, the world's oldest public hospital, was designated this month as the main venue for handling Ebola cases should any show up in New York City. A look at the hospital's preparation:
ISOLATION: The city health commissioner said last week that Bellevue has dozens of staff at the ready and four isolation rooms established. That number can quickly expand to 20 if needed. Extra electrical capacity was being added to handle intensive care.
BLOOD: Bellevue was setting up a dedicated laboratory in the infectious disease ward to handle Ebola blood samples, a spokesman said. The samples would then not have to be transported around the hospital, minimizing the risk of contamination.
TRAINING: Hospital spokesman Ian Michaels told Scientific American that all nurses and other professionals have been trained to identify and isolate a possible Ebola patient. For an active Ebola patient, a highly experienced and competent team has been specially equipped. He said Bellevue's plan calls for as few people as possible to be exposed to the patient.
HISTORY: New York City's Health and Hospitals Corp. says Bellevue is particularly well suited to handle Ebola because of "its long history of being on the front lines of epidemics and emerging public health threats." It said Bellevue has managed isolation units for diseases such as tuberculosis for many years.