Ebert Funeral Protest Doesn't Happen; Critic Celebrated at Wake
April 8, 2013 6:41 pm Last Updated: April 8, 2013 6:44 pm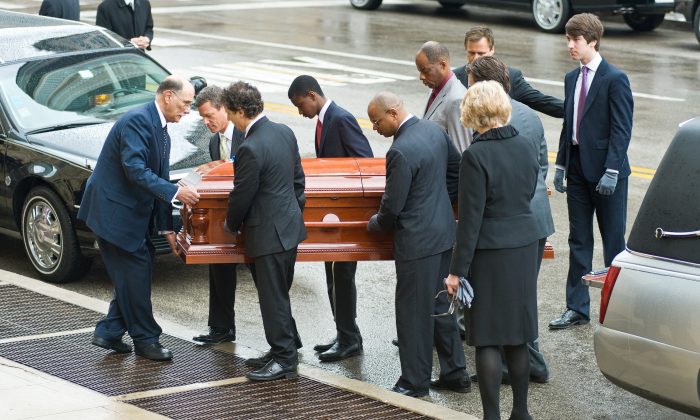 Ebert funeral protest:  Amid reports that the Westboro Baptist Church would protest at Roger Ebert's funeral in Chicago, it appeared that the controversial Kansas congregate did not show up. Instead, the renowned film critic's life was celebrated as someone who praised art and imagination.
His widow, Chaz Ebert, said during the wake that Roger "would have loved this. He would have loved the majesty of it. He would have loved everything about it. He would have loved (that) we're all here for him," according to the Chicago Tribune.
"He had a heart big enough to accept and love all," she continued.
Chicago Mayor Rahm Emanuel, who attended the funeral, described Ebert as "the most American of American critics in the most American of American cities," reported The Wall Street Journal. "Roger was able to bring the spirit of American film alive," Emanuel added, according to NBC News.
"He was a great and humble man with a servant's heart," said Illinois Gov. Pat Quinn, speaking about Ebert's penchant for social justice.
On Saturday, the Chicago Sun-Times published Ebert's final movie review for Terrence Malick's "To The Wonder," starring Ben Affleck. He gave the film 3 and a half stars out of four.
"He had a great generosity of spirit. He was generous in size, generous in style, and he had a generous heart," former "Siskel and Ebert" producer Thea Flaum told NBC. "He was kind and thoughtful, he was always eager to look at the work of young new filmmakers and support what they were doing."
Ebert passed away last week after a long battle with cancer. He was 70.
At the funeral, which took place in the morning, there were no reports of the Westboro Baptist Church.