Earthquake Strikes Off Coast of U.K.
January 3, 2017 5:24 pm Last Updated: January 3, 2017 6:06 pm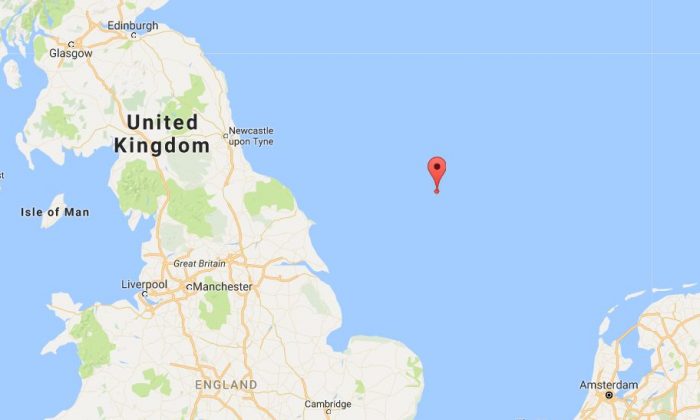 An earthquake struck off the coast of the United Kingdom late on Tuesday night.
The quake, which was registered as a 3.9, hit the North Sea off the coast of North Yorkshire, the British Geological Survey said, according to The Independent.
The cause of the tremor, detected some 100 miles from the city of Scarborough, is still being confirmed.
But, "it was most likely an earthquake," said a spokesperson.
The largest known earthquake to hit the U.K. occurred near the Dogger Bank in 1931, and had a magnitude of 6.1.
It caused minor damage to buildings on England's east coast.
The British Geological Survey says on its website: "Earthquakes are almost completely absent from eastern Scotland and north east England. Similarly, Ireland is almost completely free of earthquakes."