A California teen is facing charges for driving drunk and live streaming a car crash that killed her little sister, police said.
Police booked Obdulia Sanchez, 18, into the Merced County Jail on Friday, July 21, on suspicion of driving under the influence and vehicular manslaughter, according to Yahoo News.
Sanchez was allegedly drunk as she recorded a live stream on Instagram as her Buick veered off the road, crashed through a barbed wire fence, and flipped onto a field. Sanchez's 14-year-old sister, Jacqueline, was ejected from the vehicle and suffered fatal injuries.
According to police, Sanchez was recording herself singing along to music, shortly before screams and a crash are suddenly heard. Sanchez is then heard calling out her sister's name. She then positioned herself with her sister's lifeless body in the frame, still streaming the video in Instagram.
"I [expletive] love my sister to death. I don't give a [expletive]. We about to die. This is the last thing I wanted to happen to us but it just did," Sanchez says in the video.
"Jacqueline, please wake up. This is the last thing I wanted to happen..I killed my sister, but I don't care. I killed my sister. I know I'm going to prison, but I don't care. I'm sorry baby. I'm a hold it down….rest in peace sweetie."
Jacqueline was about to celebrate her 15th birthday on Sunday, an important occasion in Hispanic culture called "quinceañera."
According to police, the crash occurred near Henry Miller Road and Highway 165.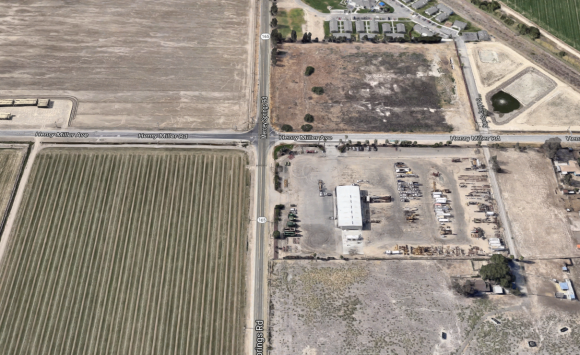 Mary Hernandez a friend of Sanchez's friend, recorded the Instagram video before its 24-hour expiration time and posted it on Facebook. The post was taken down on Sunday, police said.
"At first we didn't even want to believe it was real," Hernandez told ABC30.
"I recorded it and posted it mainly because as someone who uses Snapchat I see a lot of people driving with their Snapchats doing what she was doing so to me it was like an eye-opener."
Sanchez's bond was set at $300,000.