Deputy Chairman of China New Democracy Party Arrested
November 14, 2008 4:36 pm Last Updated: October 1, 2015 10:40 pm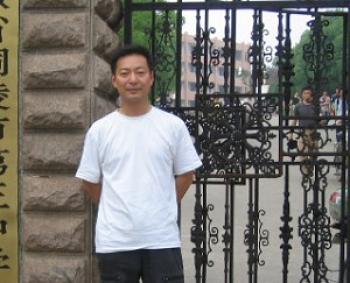 Associate professor of Nanjing Normal University and deputy chairman of the China New Democracy party, Guo Quan, was arrested in Nanjing City yesterday morning and charged with subversion of state power.
"He was arrested as he was taking our child out the door around 8:00a.m.," said Guo's wife, Li Jing. "[Police] showed his mother an arrest warrant which read 'subversion of state power.' I was not very clear what happened then. The police held me this morning in Gulou police station, and I was questioned before my release. About twenty policemen raided our house and took away his belongings."
"He could be sentenced for subversion of state power," police told Li Jing.
Two days ago, Guo posted on the Internet that he would file a case with two other dissidents: Wang Zhaojun, standing member of the Anhui Province Political Consultative Commission, and Zheng Cunzhu, a contact person for the China Democracy Party in the U.S. The case targeted NetEasy.net, a Chinese company on the U.S. stock market that promised to assist the Chinese authorities to filter contents related to Guo and his colleagues.
But that might not be the direct cause of Guo's arrest. "Guo has been writing articles advocating Chinese democracy over the years and collaborating with overseas dissidents," explained Zheng. "For example, he wrote a famous open letter to Chinese leaders calling for the establishment of a multiparty democracy in China on November 14 in 2007."