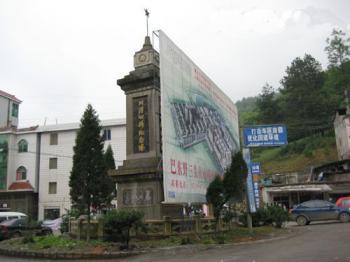 Deng Yujiao's alleged rape case and her killing one of the officials who attempted the rape have greatly caught the attention of Chinese media.
According to local media, the Badong County authorities claim that Deng is currently living a comfortable life. At the same time, officials have ordered martial law on the county. Two reporters covering Deng's case were beaten, and tourists were harassed and expelled from the county. In addition, soldiers have been mobilized to block traffic and communication to the outside.
Beijing's Official Media Condemns the Beating Incident of Reporters
An interview posted on Beijing's mouthpiece China National Radio (CNR) became widely adapted and posted by other media. The interview was titled 'Reporters Covering Deng's Case Beaten and Forced to Write a Statement.'
On May 29, two reporters covering Deng's case in Yesanguan Town were beaten by a group of people whose identities were unknown. The reporters were forced to sign an agreement to never conduct interviews without the approval of local authority. Their recordings and pictures were deleted. The two reporters were Kong Pu (female) from The Beijing News and Wei Yi from Nanfang People Weekly. They were interviewing Deng's grandmother when five people broke into the house to harass them.

According to CNR's report, Wei Yi said that they were forced to write a statement.
"The group of people told us we were not authorized to interview there. We must have approval from the county, town and village. They wanted us to promise never to interview there without permission."
The report in the end questioned, "Exactly what is the truth (of the beating)? Who committed the violence? The CNR will continue to follow the case."
This report is currently being shut out. The links to this report on CNR's website and other news websites have been disabled.
Lawyers Supporting Deng's Case Release a Statement
Thirty eight lawyers have joined the support group of Deng's case since May 18. On May 29, the support group released an urgent statement regarding the beating of the two reporters. The lawyers expressed their discontent and condemned the authorities. They were willing to provide the two reporters legal support.
Attorney Lan Zhixue, a member of Deng's support group, confirmed the situation in Badong County through a friend. Lan said, "A friend of mine in Chongqing City called me. He runs a business in Badong. The authorities would not allow him to return to Badong because of Deng's case. The Badong officials have violated the citizens' freedom and safety and disturbed their lives and business."
Lan said he hopes to hear and read more about Deng's case in the media, and would not want to see the issue "disappear" from Chinese media.
Read the original article in Chinese