Former Vice President Joe Biden said during the Oct. 15 Democratic presidential debate that he's the only one among 12 top contenders that has gotten even one big thing done.
Saying he would hurt some feelings, Biden alleged on stage in Ohio: "I'm the only one on this stage who has ever gotten anything really big done."
Biden cited the Violence Against Women Act, which was signed in 1994 by President Bill Clinton while Biden was a senator, and the Affordable Care Act, or Obamacare, which was passed and signed while Biden was vice president.
Biden, situated between his two top challengers, Sens. Elizabeth Warren (D-Mass.) and Bernie Sanders (I-Vt.), attempted to distance himself from them, accusing both of being "vague on the issue of Medicare for All."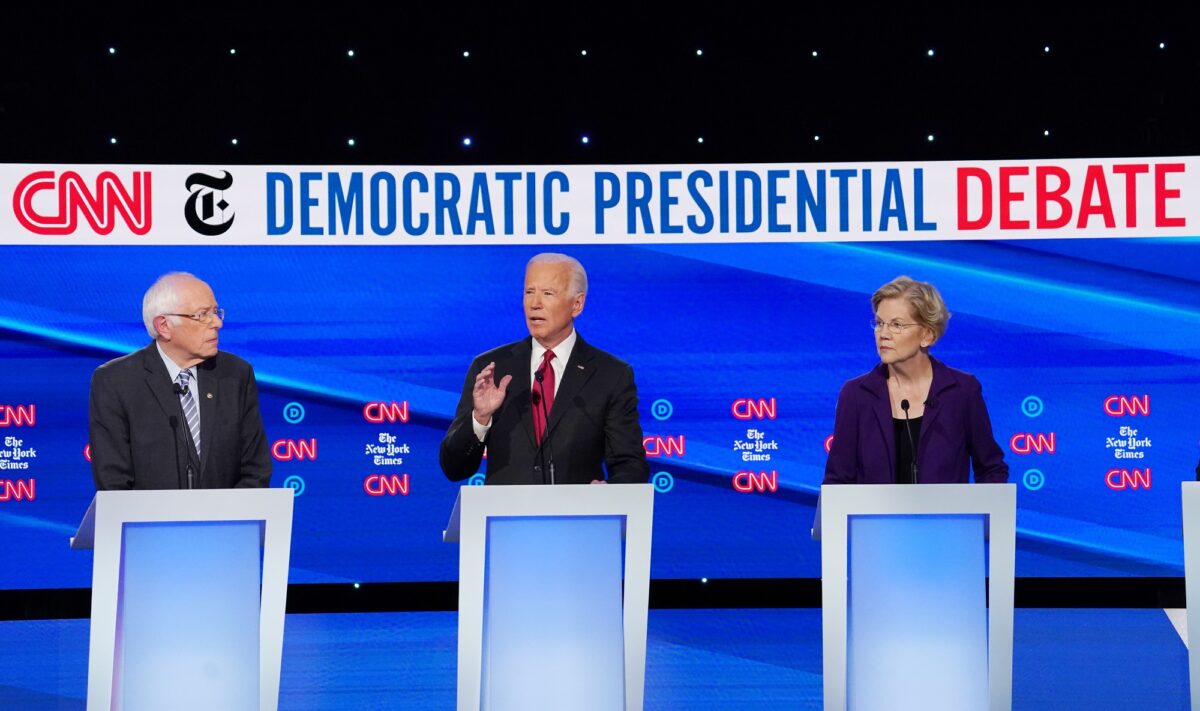 Warren has declined to say higher taxes would be required to fund the government takeover of the healthcare sector while endorsing Sanders' Medicare for All bill. Sanders has said higher taxes will be required but claimed most people would pay less overall because they'd get healthcare for virtually nothing.
Sanders hit back, saying: "You know what you also got done? I say this as a good friend. You got the disastrous war in Iraq bill done. You got a bankruptcy bill done, which is hurting middle-class families all across this country. you got trade agreements like NAFTA and PNTR with China done, which cost us 4 million jobs."
He said Americans pay too much for healthcare and lawmakers need "guts" to stand up to drug companies to try to bring down the costs.
Biden said that he favors a public option, which would build on Obamacare.
Warren then said she's gotten things done, too, citing the creation of the Consumer Financial Protection Bureau, which was created in 2011 through the odd-Frank Wall Street Reform and Consumer Protection Act.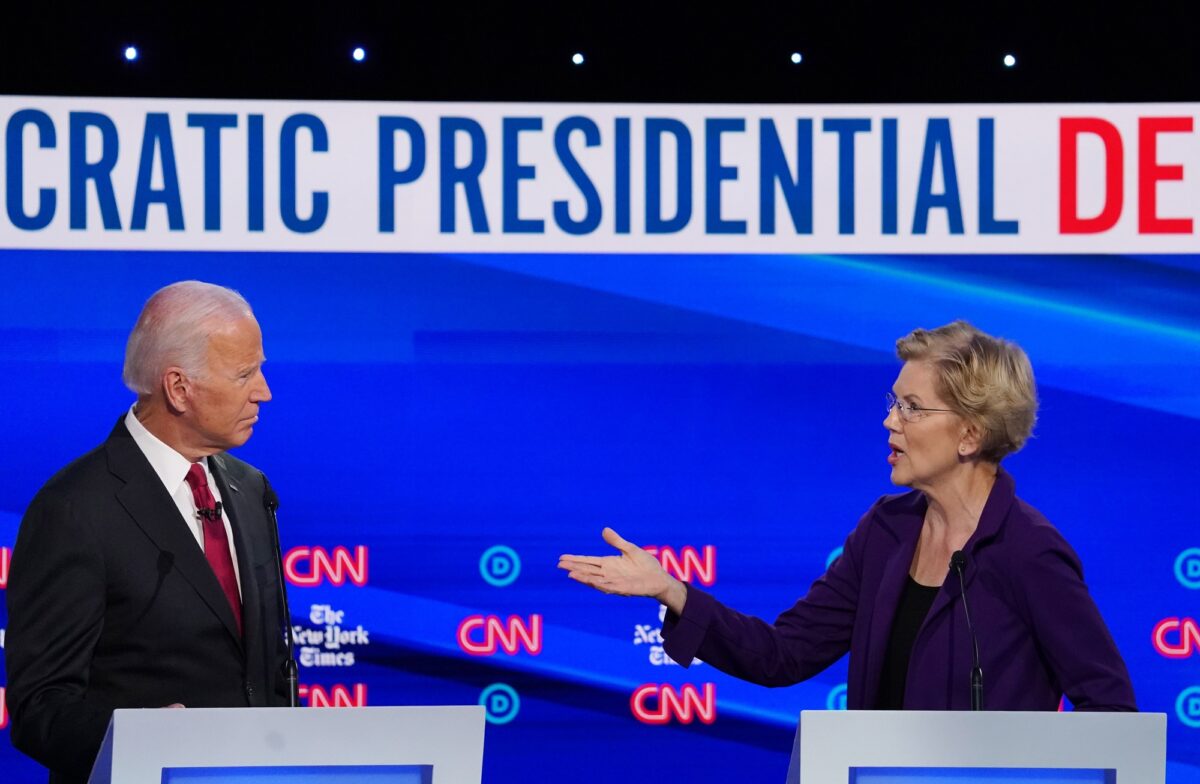 "All of the Washington insiders and strategic geniuses said 'don't even try, because you will never get it passed.' And sure enough, the big banks fought us, the Republicans fought us, some of the Democrats fought us, but we got that agency passed into law."
Biden raised his voice, telling Warren: "I agreed with the great job she did. And I went on the floor and got you votes. I got votes for that bill. I convinced people to vote for it. So let's get those things straight, too."
"I am deeply grateful for President Obama who fought so hard to make sure that agency was passed into law," Warren responded, avoiding looking at Biden.
"You did a hell of a job in your job," Biden interjected.
"Thank you," Warren said.