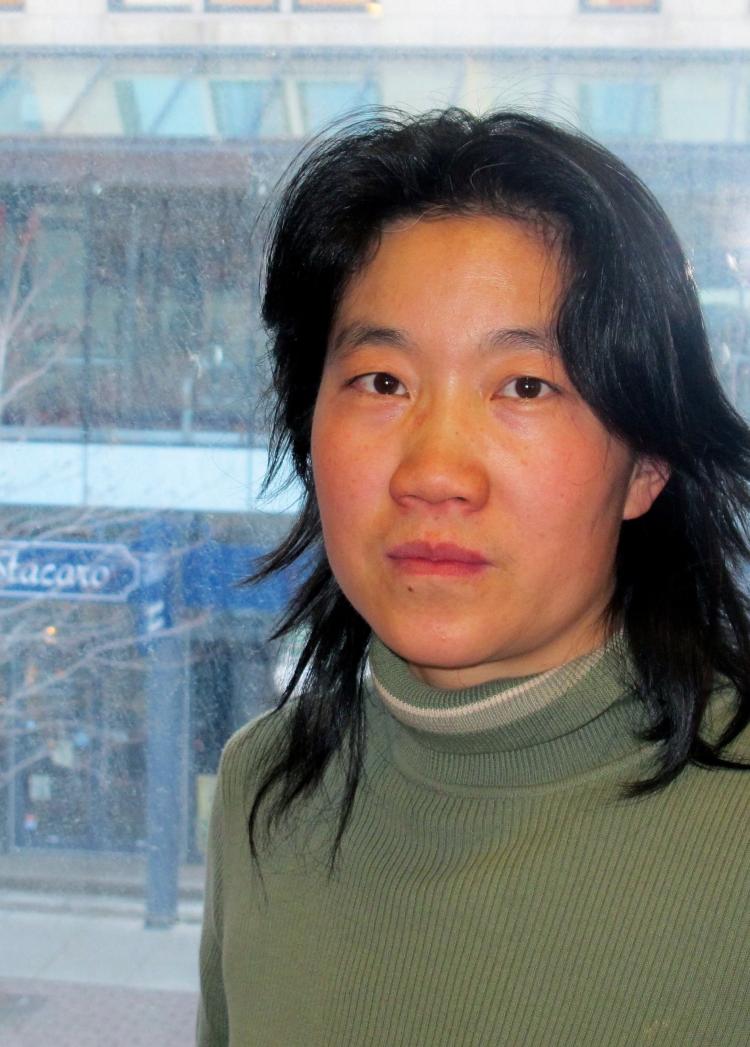 OTTAWA—An Ottawa-based Chinese democracy activist says ongoing problems with her Internet and phone connections are the work of Chinese security agents working on Canadian soil.
As human rights director of the Democracy Party of China, Maggie Wenzhuo Hou says she has been experiencing ongoing irregularities when using the Internet or accessing her email accounts for about two years.
"I first noticed it when I started teaching about human rights at Ottawa University," she says. A few months ago, Hou began having problems with her phone as well.
"There was noise on the line, echoes, clicking, the sound volume was up and down, and the line would go dead several times during a conversation, especially when talking with people in China," she says.
"That's not normal, so I called Bell. As soon as I said that I believed that my phone was tapped and monitored, the line immediately went dead." A remote check of her telephone line did not reveal any irregularities.
Hou places the blame for the interference firmly at the door of the Chinese regime.
"For sure I think it's the state security agents of the regime. I believe they are operating in Canada," she says, adding that the interference increased after the failed Jasmine revolution that began in China in February, in which her organization was involved.
"I was in communication with many people about what actions should be taken and so we could advise each other. On Feb. 27 I found that when I tried to access one of the many democracy websites I use, I couldn't access the Internet at all."
Overseas dissidents and democracy activists have also experienced a lot of Internet hacking and telephone monitoring, she says.
Hou was a human rights activist in China for over 10 years, during which time she was arrested, detained, and evicted from her home several times. In addition, her home was broken into and personal items were stolen, including the human rights documents she needed for her work," she says.
"In 2008, just before the Olympics, I was abducted from a café, had a hood put over my head, taken to a secret location, and held in a place that had curtained windows all the time. I was [held there and] constantly watched by dozens of police for 18 days."
Although she wanted to expose the abuse, she became pregnant later that year, and rather than jeopardise the safety of her child she decided to leave China and move to Canada.
The Democracy Party of China, which was formed in 1998 by former leaders of the student democracy movement and other democracy activists, defines a system of democratic ideals that could be used to transition China into a democratic country—something the communist regime is not exactly amenable to.
Hou says she has received threatening emails and messages that looked like they were from people she knows. She says she feels that someone is trying to intimidate her. To find the source of the bogus emails she called the RCMP, but was told that they couldn't trace such emails.
"I want the Canadian people, government, and companies to know that they can't presume that such things are not possible," says Hou. "I have friends who also feel that their phones are being tapped. People who make such claims are not just being paranoid. Even government offices are being spied on, but it seems there is little serious commitment to investigate the issue."
In January, Cyber attackers believed to be operating in China hacked the computers of three Canadian government departments and may have accessed sensitive information. China is frequently the source of cyber attacks on foreign governments.
"Sometimes people assume that what happens in China isn't relevant to them," Hou adds. "I am amazed that the Canadian government isn't doing enough to protect its own Internet and telephone lines. All of democracy is at stake."