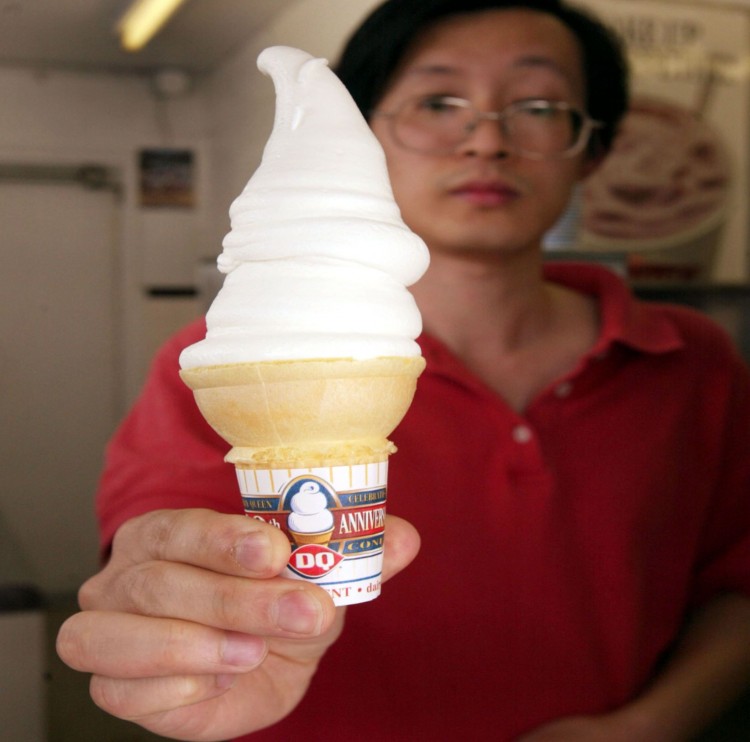 NEW YORK—Restaurant chain Dairy Queen will bring its mixed offering of soft serve ice cream and fast food into the city this summer.
John Gainor, CEO of International Dairy Queen Inc., told Bloomberg Television the first New York City restaurant will open in Staten Island Ferry Station this summer. Manhattan will open its first restaurant later in the year with more to potentially follow.
Gainor said he was aware of the city's proposed ban on selling sugary drinks larger than 16 ounces. "Obviously, if it's passed, we will have to work with it," he said.
Dairy Queen has fat-free and low-sugar menu items. Gainor told Bloomberg Radio that the company has put a smaller Blizzard, a type of milkshake, on the menu.
"That really was a result of the consumers saying, 'We love Dairy Queen treats but we really want to eat in moderation,'" Gainor said.
The Epoch Times publishes in 35 countries and in 19 languages. Subscribe to our e-newsletter.