It seemed to be a funeral like no other.
Thousands of mourners lined the streets of Blackhall Colliery, County Durham, to attend Bradley Lowery's funeral in his hometown.
The six-year-old British soccer fan struck the hearts of a nation as he battled a rare form of cancer called neuroblastoma, which ended up taking his life on July 6.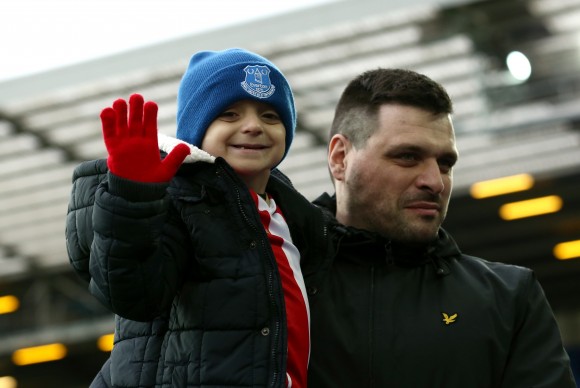 What inspired the hearts of so many were photos his winning smile, which seemed to show a spirit unwavered by such a debilitating disease.
Lowery's mom, Gemma, revealed in a Facebook post on July 7 that he passed away.
"My brave boy has went with the angels today 07/07/17 at 13:35, in mammy and daddies arms surrounded by his family. He was our little superhero and put the biggest fight up but he was needed else where," the post reads.
The inspirational boy was a fan of Sunderland's soccer team and formed a special bond with England soccer player Jermain Defoe, who also attended the funeral.
Defoe, now signed with soccer team Bournemouth, left training in Spain to attend the service, BBC reported.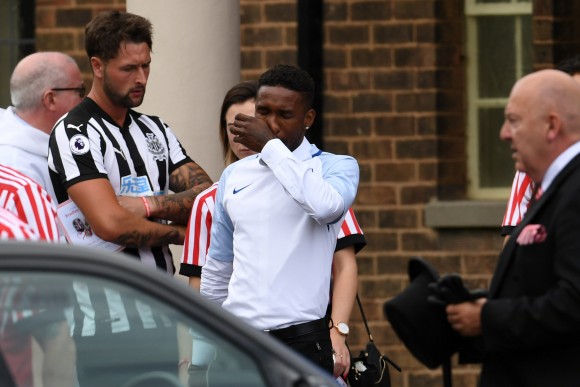 The service, held at St Joseph's church in the town, paid tribute to the boy.
A tweet was sent out from Sunderland's official twitter account saying the team's thoughts are with his family and friends.
Our thoughts are with the family and friends of @Bradleysfight on this sad day. #OneBradleyLowery  pic.twitter.com/UmnOnUuC1V

— Sunderland AFC (@SunderlandAFC) July 14, 2017
Streets leading to the service were full of balloons and tribute messages, according to the BBC.
Many attending the service wore soccer shirts as an emotional farewell to a boy who touched their lives.
Lowery battled cancer for nearly all his young life, and appeared to be slowly getting better, until the cancer came back last year.
The family tried desperately to raise money for treatment through crowdfunding, but the cancer turned deadly. 
A bagpipe player and horse-drawn carriage led the funeral procession.
From NTD Television