The uncle and cousin of the man accused of murdering the wife, son, and mother-in-law of Blake Bivens, a 24-year-old professional pitching prospect, has spoken out about the situation.
Police arrested Matthew Bernard, 18, the brother of Blake Bivens's wife, for the killings, which took place in Virginia on Aug. 27.
Bernard's cousin, Jenn Stallard, said that Bernard was struggling with mental health issues.
"Unfortunately he was suffering with mental illness and came to a breaking point," Stallard said in a statement sent to the Daily Mail. "Matthew is my cousin and I will love him and be there for him if I am ever able to because what the public has seen was not him at all and as a family, we would never imagine this could have happened."
"As this is all still extremely fresh for our family, I remain cautious for our words not to be twisted nor our family's name, including Matthew's, not to be turmoiled any more than it already has," Stallard's statement continued. "My main concern would just be pushing the fact that mental illness doesn't have a type and awareness of help when needed."
Bernard's uncle, Bryant Bernard, said that he and his family were having difficulty understanding what happened. He asked people not to judge the situation until more information comes to light.
"Unless you know someone, you don't know what happened," Bryant Bernard told WDBJ. "We don't know what happened and it's our own family. But we have to stick together. That's the only way this world is going to make it."
Bryant Bernard said that Blake Bivens's wife, Emily Bivens, and her mother, Joan Bernard, had a strong bond.
"Emily and her mother had a bond that other people could only wish to have. She had that with all of her kids," he said.
He noted that the pair strongly resembled each other.
Emily Bivens was "very proud" of her husband, her childhood sweetheart, the family member said.
Blake Bivens is a pitching prospect for the Montgomery Biscuits, the Tampa Bay Rays Double-A affiliate.
The Rays said in a statement that team officials learned of the "terrible family tragedy" that Blake Bivens suffered.
"Our hearts are broke for Blake. We are grieving with him and will support him any way we can," the team wrote.
"We ask that everyone respect the privacy of the Bivens family and the Biscuits family during this extremely difficult time."
Bryant Bernard, the uncle, also told WDBJ that Joan Bernard spent much of her time watching over a campground that the family-owned or taking care of her husband, children, and grandchildren.
He said that he had affection for the accused killer, noting what happened the last time he saw the teenager.
"I saw Matthew last Saturday," Bryant Bernard recalled. "The first thing he said to me was 'hey Uncle Bryant. I love you.'"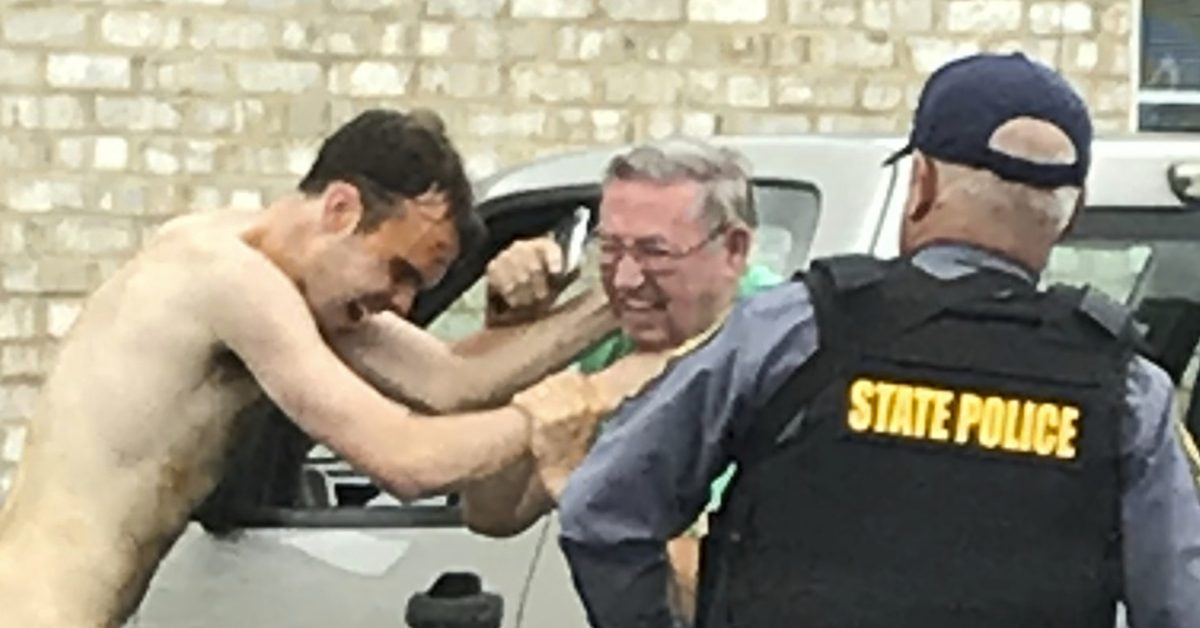 Man Seen Running Naked
Matthew Bernard, the suspect, was captured running out of the woods near the Bivens family home by a local broadcaster.
"I saw a male, tall skinny male, with no clothes on running around," a woman told reporters with WSET. "He took off running."
Police said Matthew Bernard then ran up to a groundskeeper outside a nearby church and tried choking him.
Officers attempted to knock him back with mace and batons but weren't able to subdue him until a police dog leaped on him. Officers handcuffed him and put him in a police car.
The Pittsylvania County Public Safety agency said that Matthew Bernard was spotted at one point armed with a rifle.
Officials said at a press conference on Wednesday that they could confirm Joan Bernard, 63, Emily Bivens, 25, and 14-month-old Cullen Micah Bivens were the victims. They all lived at the home where they were killed.
They said Matthew Bernard banged his head against the cage in the police car once arrested, causing cuts to his head, and was taken to a hospital for treatment before being released back to police and booked into jail. His booking photograph showed his head bandaged.