A couple who allegedly attacked a woman and her daughter because they were served cold chicken surrendered to authorities, according to police.
Baxley, Georgia, told The Atlanta Journal-Constitution that Nathaniel and Latasha Smith turned themselves in on Wednesday, July 5, and they'll face assault charges for the June 22 attack.
The incident was captured on a surveillance camera. It happened at the Qwik Chick takeout stand near US Route 1.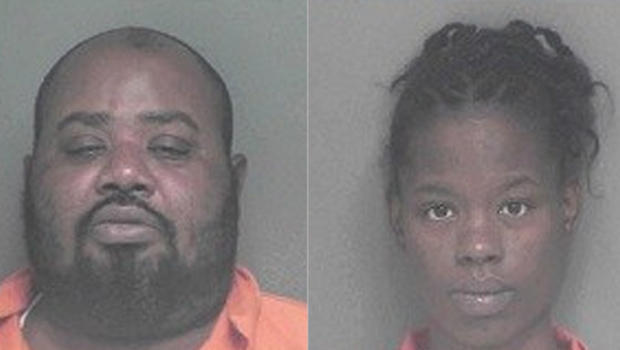 They both have outstanding warrants for aggravated battery and cruelty to children, Fox News reported. Nathaniel Smith had a prior felony conviction for selling marijuana and cocaine.
Owner Jeanette Norris said the couple had complained after ordering two chicken meals, saying their food was cold. As she checked their food, a female suspect attacked her. Then, as Norris's daughter got out to intervene, the male suspect punched her in the face.
They drove away as other customers arrived, Fox5 reported.
Norris was left with a broken nose and two black eyes, and her daughter suffered a black eye and a concussion, The Smoking Gun reported.
U.S. Marshals got involved in the search for the couple, and a $2,000 reward was offered for their capture.
The video can be viewed here (warning: it contains content that some might find distressing):