Costco is changing store protocols amid the viral pandemic after the warehouse club has experienced a huge surge in sales as people try to stock up on essential items.
CEO Craig Jelinek, in a letter to members, said the chain has experienced a significant rise in business over the past several weeks as the CCP virus continues to spread.
The Epoch Times refers to the novel coronavirus, which causes the disease COVID-19, as the CCP virus because the Chinese Communist Party's coverup and mismanagement allowed the virus to spread throughout China and create a global pandemic.
"We've increased our protocols in sanitizing surfaces, including shopping cart handles, merchandise shelves, front-end belts, and registers. Limits have been implemented on certain items to help ensure more members are able to access the merchandise they want and need. Our buyers and suppliers are working to ensure in-demand merchandise as well as everyday favorites are available in our warehouses," Jelinek said in his letter.
Jelinek's letter also said the warehouse is "closely monitoring the changing situation, and complying with public health guidance," Fox News reported. The firm has also "taken steps to control the number of members," meaning customers, inside the store.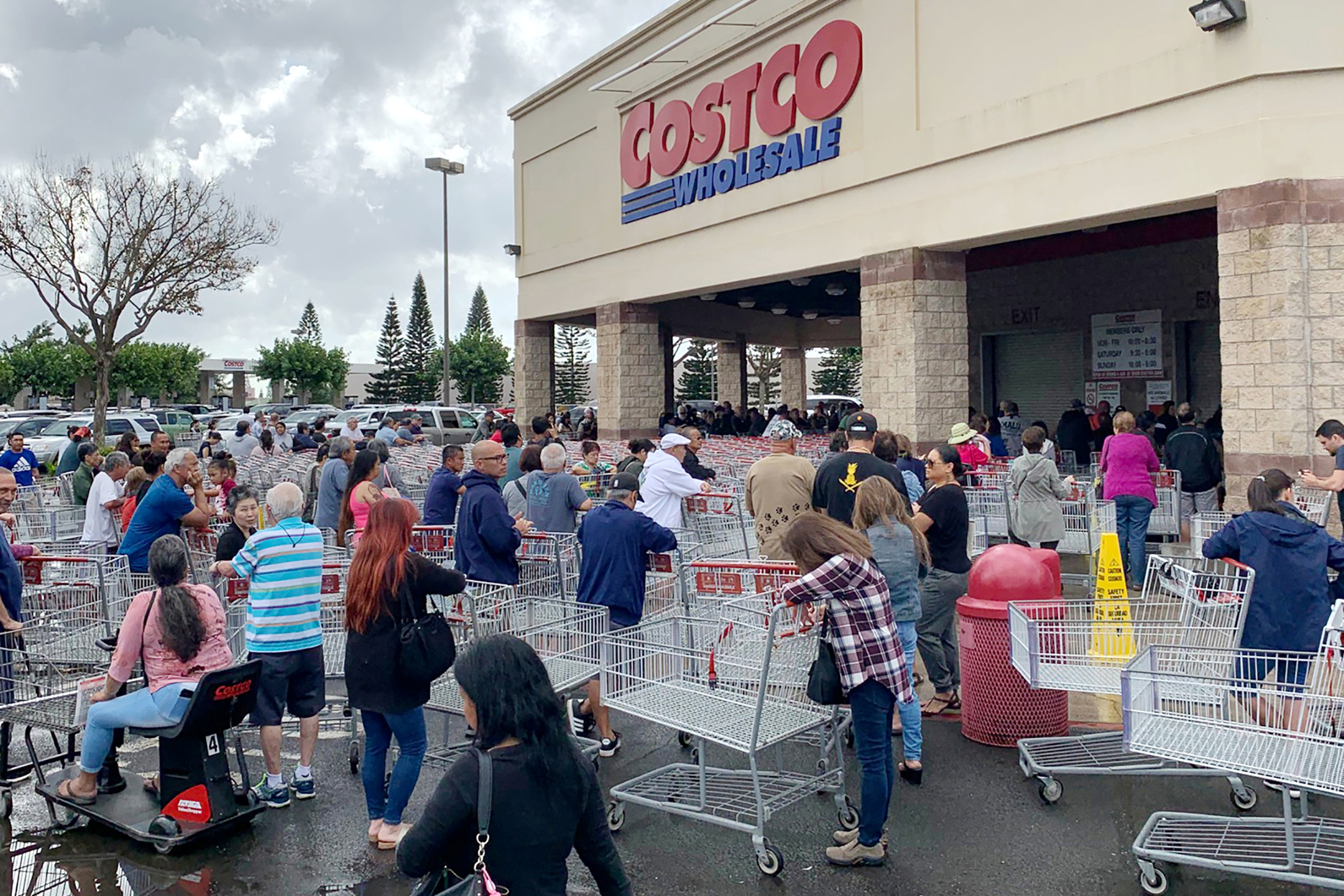 The letter also asked customers and employees to "practice social distancing." It's not clear how many people will be allowed inside at one time.
"As new information becomes available, management is keeping warehouse staff well informed so they can respond swiftly and appropriately. While the circumstances continue to change and we modify our operations as necessary, we thank you for your patience and cooperation," the email said.
President Donald Trump on Monday urged Americans to avoid groups of 10 or more people while states have banned most, if not all, public gatherings.
Costco has not responded to a request for comment.
Amid the pandemic, viral photos have shown Costco shoppers with large quantities of toilet paper and other items, while other photos and footage have shown lines of people stretching from outside the building into the store.
The new virus, which emerged last year in mainland China, has spread to more than 150 countries and has infected tens of thousands of people across the world. More than 6,000 cases and more than 110 deaths have been reported inside the United States, according to data provided by Johns Hopkins University.
West Virginia's governor announced on Tuesday evening that the state now has its first CCP virus patient, meaning that all 50 states have at least one confirmed case.