A Denver man died after getting sick while on vacation in the Dominican Republic, his family said on June 26.
Khalid Adkins traveled to the Dominican Republic with his daughter. He then became suddenly sick, Fox31 reported.
Over the weekend, when he attempted to fly back to the United States, he was sweating profusely and vomiting in the plane's bathroom.
Denver Man in Critical Condition After Getting Sick During Dominican Republic Vacation https://t.co/Qup303ybqk pic.twitter.com/HVkDVDfRDe

— Jairo Rodriguez (@RealtorJairo) June 26, 2019
The report said he was then forced to get off the plane.
Adkins was hospitalized in Santo Domingo, the country's capital, the Fox affiliate reported.
Before his death, his sister-in-law, Marla Strick, said that officials "transferred him to Santo Domingo and [said] that his breathing is really bad and that his kidneys were failing."
Denver dad in critical condition on Dominican Republic vacation https://t.co/dtj4Za7UHx pic.twitter.com/E14YG16kvB

— New York Post (@nypost) June 26, 2019
Doctors said they could try to find dialysis in Santo Domingo or take him back to the United States.
His family said they were having trouble communicating with hospital staff, and as of June 24, they weren't sure of his diagnosis.
"He said his leg started to swell and that's why he couldn't get up. And he started sweating and vomiting. He is just yelling and in pain, so he couldn't talk to me," Strick said.
It's not clear where he was staying.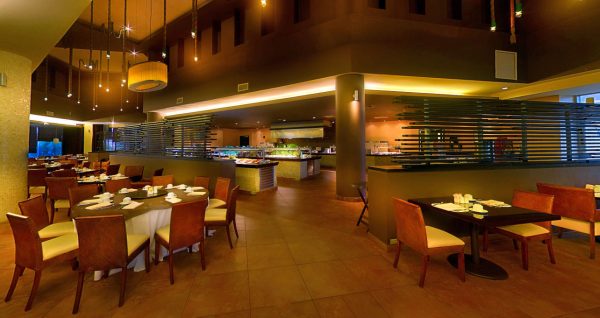 The New York Post reported that the hospital told them that he could take a $20,000 air ambulance flight home.
As a result, before he died, his family set up a GoFundMe page to help raise money for the trip home.
"I am absolutely detested to make this update but we have lost Khalid!!! We found out this morning that he passed away last night!! I am at a loss for words we have no explanation of what happened all they will say is he get sick!! We need to get his body home anything helps please!! We really want to know what happened!" the page said.
Around a dozen American tourists have died in the past year while visiting the country.
Not Unusual
The Dominican government has said that the number of deaths is not out of the ordinary, adding that they aren't related.
Autopsies show the tourists died of natural causes, Tourism Minister Francisco Javier García told reporters. He said five of the autopsies are complete, and three are undergoing further toxicological analysis with the help from the FBI because of the circumstances of the deaths.
With some 3.2 million U.S. tourists visiting the Dominican Republic last year, he said, it's not unusual for eight people to die while on vacation over any six-month period. Dominican officials say they are confident the three deaths still under investigation were also from natural causes.
"We want the truth to prevail," García said, according to The Associated Press. "There is nothing to hide here."
The first deaths to make headlines, and still the most mysterious, were those of a couple who seemingly died at the same time in the same hotel room. The bodies of Edward Nathaniel Holmes, 63, and Cynthia Ann Day, 49, were found May 30 in their room at the Grand Bahia Principe La Romana hotel. Several medications were found in the room, including an anti-inflammatory drug, an opioid, and blood-pressure medicine, García said.
Autopsies found pulmonary edema, an accumulation of fluid in the lungs frequently caused by heart disease.
Soon after the couple's death, family members appeared in U.S. media reports questioning the death of Miranda Schaup-Werner, 41, of Allentown, Pennsylvania, who died May 25 at the Luxury Bahia Principe Bouganville hotel. A family spokesman told reporters that she collapsed after getting a drink from the minibar.
An autopsy found that she died of a heart attack, García said.
The Associated Press contributed to this report.