A Colorado baker who won a Supreme Court case over his refusal to make a wedding cake for a gay couple is being sued for the third time over claims of discrimination.
Jack Phillips, the owner of Masterpiece Cakeshop in the city of Lakewood, is being sued again by Denver attorney Autumn Scardina, a transgender woman, for refusing to bake a cake with a blue exterior and pink interior to "celebrate [the seventh anniversary of her] transition from male to female" as it violates his Christian faith.
According to the complaint (pdf) filed on June 5, Scardina is accusing Phillips of discriminating against members of the LGBT community by refusing to bake the cake, despite repeatedly stating he would sell "birthday cakes" to the general community, including to the LGBT community.
Jim Cambell, senior counsel for Alliance Defending Freedom, who represented Phillips in his other cases called the case another attempt to harass the cake artist.
"So this latest attack by Scardina looks like yet another desperate attempt to harass cake artist Jack Phillips," Cambell told Fox News. "And it stumbles over the one detail that matters most: Jack serves everyone; he just cannot express all messages through his custom cakes."
Phillips describes himself as an artist who uses cakes to express himself. Campbell said that although the baker is happy to serve all customers, as well as the attorney who lodged the complaint against him but does not create cakes that express messages against or celebrate events in conflict with his religious beliefs.
"Over his years as a cake artist, Phillips has declined to create cakes with various messages that violate his faith, including messages that demean LGBT people, express racism, celebrate Halloween, promote marijuana use, and celebrate or support Satan," a January press release said.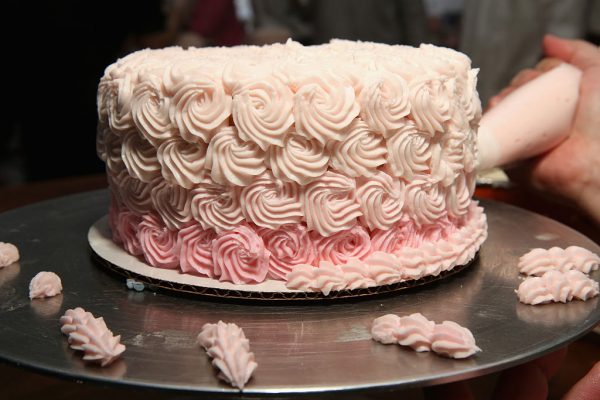 Past Legal Dispute
In a 2018 Supreme Court case, Phillips won a case against Colorado's Civil Rights Commission where he refused to bake a same-sex wedding cake. The court ruled that the commission was influenced by anti-religious bias in reaching its decision against Phillips. The court said this violated Phillips' rights under the First Amendment.
"The commission's hostility was inconsistent with the First Amendment's guarantee that our laws be applied in a manner that is neutral toward religion," Justice Anthony Kennedy said in the majority opinion on the case.
Kennedy claimed the commission was required under the First Amendment's free exercise clause to "proceed in a manner neutral toward and tolerant of Phillips' religious beliefs." However, the Supreme Court did not rule on whether Phillips' actions actually violated Colorado's anti-discrimination laws.
In June 26, 2017, the same day the Supreme Court announced it would hear Phillips' case, a Denver attorney Autumn Scardina called Phillip's shop to order a cake with a blue exterior and pink interior "to celebrate [the seventh anniversary of her] transition from male to female," court documents (pdf) say. Phillips declined the order on religious grounds.
Scardina filed a complaint against Phillips with the Civil Rights Division, who ruled in her favor on June 28.
The director of the state's Civil Rights Division, Aubrey Elenis, ruled that Phillips discriminated against Scardina and ordered both sides to resolve the issue through "compulsory mediation."
Phillips subsequently sued Colorado's Civil Rights Commission of violating his constitutional rights to free speech, freedom of religion, equal protection, and due process, according to the lawsuit (pdf) filed in U.S. District Court in Denver on Aug. 14, which a federal court judge allowed to go ahead in January this year.
The complaint says that the state "has been on a crusade to crush … Phillips because its officials despise what he believes and how he practices his faith."
"This lawsuit is necessary to stop Colorado's continuing persecution of Phillips."
In March this year, the Commission and Phillips agreed to drop both cases, resolving the ongoing dispute between the state and the baker, reported The Associated Press.
"We hope that the state is done going along with obvious efforts to harass Jack," said Campbell, reported the wire. "He shouldn't be driven out of business just because some people disagree with his religious beliefs and his desire to live consistently with them."
Cathy Zhang contributed to this report.