Coca-Cola is planning to launch its first alcoholic drink in its 125-year history, with an alcopop in Japan.
The world's largest soft drink company is looking to cash in on the growing market for Japanese alcopop, known as Chu-Hi—canned low-alcoholic drinks that contain the popular shochu spirit with flavored sparkling water.
Coca-Cola said it plans to launch its product in Japan as a small experiment.
Jorge Garduño, Coca-Cola's Japan president, said in an interview on the company's website, "We haven't experimented in the low alcohol category before, but it's an example of how we continue to explore opportunities outside our core areas."
He added, "Coca-Cola has always focused entirely on nonalcoholic beverages, and this is a modest experiment for a specific slice of our market."
He indicated that the idea of an alcoholic drink from Coca-Cola is to stay within Japan and is not likely to be sold globally, because of the "very unique and special" culture of the Japanese market. He did not specify a timeline for the new product.

"The Chu-Hi category is found almost exclusively in Japan. Globally, it's not uncommon for nonalcoholic beverages to be sold in the same system as alcoholic beverages. It makes sense to give this a try in our market," he said.
Chu-Hi is an abbreviation for "shochu highball" and appeared shortly after World War II, when alcohol was in short supply, according to the Japan Times.
Chu-Hi is typically 3 percent to 8 percent alcohol by volume. Major Japanese beverage companies, Kirin, Suntory, and Asahi have Chu-Hi products that come in multiple flavors, including lemon, grapefruit, kiwi, and yuzu.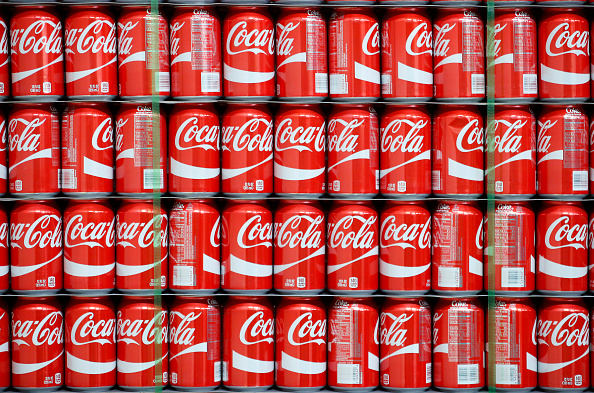 The drinks have become particularly popular with female drinkers, according to the BBC.
Coca-Cola has been diversifying from soft fizzy drinks by buying water and tea brands, as a growing number of younger consumers are becoming more health conscious, reported the Financial Times.
Tonight's drink #chu-hi #peach #shibuyaparco #shibukaru #シブかル祭 #akihabara http://t.co/RlNYwI6pMY pic.twitter.com/shGLDA6iJl

— rachael (@pianica) October 23, 2014
Recommended Video:
Video Catches Woman Climbing Through Drive-Thru Window