CNN contributor Andrew McCabe, who was fired from the FBI for lying, said on the air late Nov. 21 that he could not discuss the Department of Justice Inspector General's report into possible wrongdoing by the FBI.
CNN and other agencies reported on Thursday night that an FBI official is under investigation by the inspector general. A little bit later, McCabe appeared on "Cuomo Prime Time."
"My understanding is this: Andrew, you can't talk about it," Cuomo said while introducing McCabe. "You're restricted from discussing the report of the investigation."
"I've currently reviewed the report. I'm in the process of doing that," McCabe responded. "I've agreed not to speak about it in any way until that process is over."
"OK, I'll respect that," Cuomo said.
The probe into the FBI official, who allegedly altered a document tied to the bureau's surveillance of a Trump campaign associate, is expected to be part of DOJ Inspector General Michael Horowitz's report on the investigation into a Foreign Surveillance Intelligence Act (FISA) warrant the FBI obtained to spy on Trump campaign associate Carter Page.
Horowitz is expected to release the report on Dec. 9 and is scheduled to testify about it before the Senate Judiciary Committee on Dec. 11, according to Sen. Lindsey Graham (R-S.C.), the chairman of the committee.
Horowitz referred the finding to U.S. Attorney John Durham, who is conducting a criminal investigation into issues tied to the investigation and surveillance of the Trump campaign before and after the 2016 presidential election.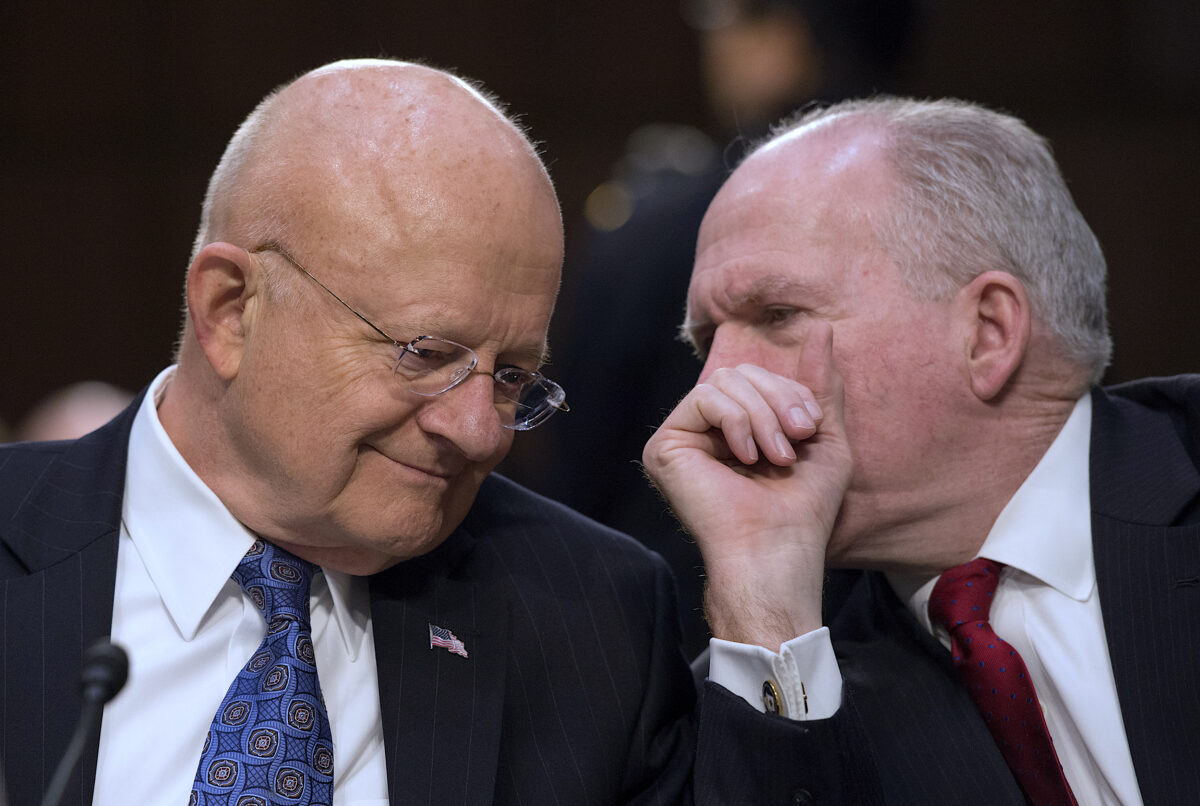 McCabe, 51, was signed by CNN in August. He was fired from the FBI for "lack of candor." McCabe has alleged his firing was improper, suing the Department of Justice and the FBI in August.
McCabe is one of a number of ex-intelligence officials who are highly critical of President Donald Trump, had some involvement in the so-called Spygate schemes, and have found jobs at major networks. James Clapper, former director of national intelligence, is a CNN contributor and Josh Campbell, a former assistant to FBI Director James Comey, is a CNN correspondent.
John Brennan, the former CIA director, was brought on as an MSNBC analyst, making a number of outlandish claims that he later attributed to possible "bad information."
The hosts who interact with the former intelligence officials frequently failed to disclose the background of the officials. Chris Cuomo, for instance, did not inform viewers on Thursday that McCabe was fired, and why he was fired.
After McCabe said he couldn't comment on the report that an FBI official is under investigation, he was asked for his analysis of how the Democratic-led impeachment effort against Trump was going.