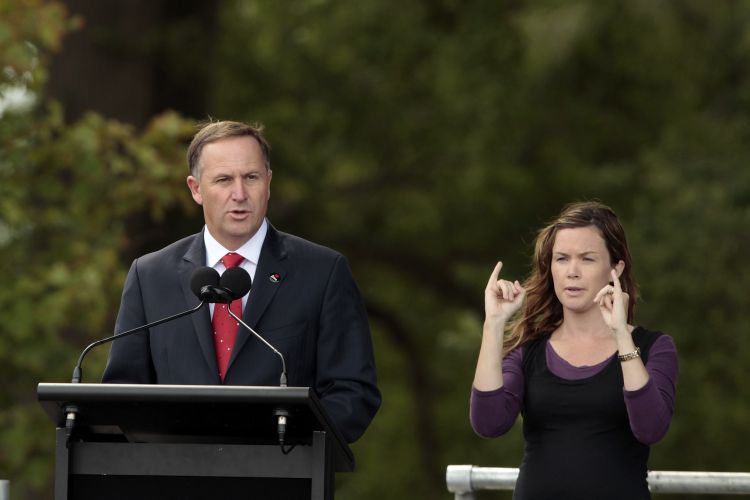 Residents of Christchurch, New Zealand, gathered on Wednesday to pay tribute to the 185 people who were killed and the countless who suffered in the city's magnitude-6.3 earthquake on Feb. 22, 2011.
Events included memorial services at parks and cemeteries, a flower festival, community picnics, candlelight services, and ceremonies to honor the heroes who saved others. City Council arranged to collect the variety of nonperishable tributes and mementos to be placed in the Canterbury Museum.
At least 20,000 residents filled a park in the city center where 185 monarch butterflies were released to honor the victims, according to the New Zealand Herald.
"We are seeing a resurgence of strength and spirit. We are learning a new way to do things. … No city has ever been more strongly united in wanting to recover, rebuild, and once more be a great place to live and to work,"' said Christchurch Mayor Bob Parker, according to the Brisbane Times. '"Let us work together to rebuild a city fit for heroes.'"
During the magnitude-6.3 earthquake, many buildings crumbled, trapping victims inside, which triggered a national state of emergency. At the CTV Building alone, 115 people were killed.