Religion will play a major role in the highly anticipated wedding of Chris Pratt and Katherine Schwarzenegger, according to reports.
"They're going to want a religious wedding," an insider source told People. "I know that Chris does, and I assume that she does, too. God is going to be a part of this marriage."
Pratt also loves that Schwarzenegger doesn't shy away from discussing her beliefs openly, the source added.
"He's constantly around other people who have no faith or are apologetic about it, but not her," the source said. "She is willing to talk about it to anyone who will listen."
Another insider source close to Schwarzenegger added the pair won't be waiting too long before getting married.
"They are one of those rare couples that you root for from the beginning," the source told the publication. "It won't be a long engagement—Katherine has already talked about having a summer 2019 wedding."
Anticipated Summer Wedding
That only gives the couple about six to seven months to get everything ready. However, they seem to already have a venue in mind. Surprisingly, it seems like it won't be in California or Washington, Schwarzenegger's and Pratt's respective home states. Instead, it will be on the opposite coast.
An insider told E! News, "They are thinking about Martha's Vineyard [in Massachusetts], which is a special place for Katherine and where she spent a lot of time growing up."
"Chris wants her to have the perfect day and whatever she wants," the source said. "It will be a big wedding and very traditional."
Schwarzenegger's mother, Maria Shriver, who reportedly set the two up, is helping plan.
"They will have an engagement party and bridal shower for Katherine coming up," the source said. "It's a very special time for the family and everyone is completely thrilled. They can't stop smiling and celebrating."
Schwarzenegger confirmed her engagement to Pratt hours after he initially posted about it on Instagram. She shared the same picture with a message: "My sweet love. Wouldn't want to live this life with anyone but you."
My sweet love. Wouldn't want to live this life with anyone but you ♥️💍 https://t.co/Ylm81Xl5Kn

— K Schwarzenegger (@KSchwarzenegger) January 14, 2019
It also marks the first time she's publicly acknowledged their relationship on her own Instagram.
Both families have reacted positively to the news. Her father, Arnold Schwarzenegger, commented on his daughter's post: "Congratulations to both of you! I love you!"
Shriver commented on her daughter's engagement photo, "Love you. Enjoy this next chapter. Make it fun. You are so loved."
She also left a touching note for her future son-in-law: "Congratulations to two loving, kind, caring, thoughtful, spiritual people." Shriver said, "We are so happy for you. You are blessed as is everyone who knows you. Yes, let's go."
Another source told E! News that Shriver "already treats Chris like a member of the family, but she's excited to make it official."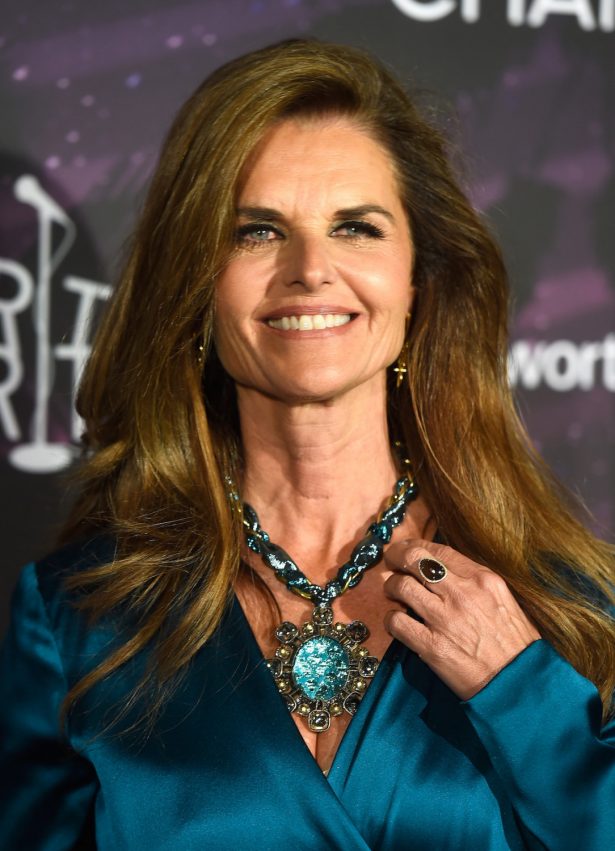 Family and Tradition
Pratt has indeed been spending a lot of time with the Schwarzenegger family.
Last Thanksgiving, the duo spent their first holiday together, hanging out with Shriver and Schwarzenegger's brothers on Thanksgiving morning, according to People.
"You can tell Chris knows Katherine's family really well," an insider told the publication. "Chris always seems very comfortable around her family. It's like he is part of the family."
And soon he will be an official part of the family.
Before proposing to Schwarzenegger, "[Pratt] asked for Maria and Arnold's blessing and was very traditional about things," an insider source told People. The source added that the question came as no surprise to her parents as Pratt has long been vocal about his desire to start a future with Schwarzenegger.
"Chris has been very straightforward about his intentions from the beginning," the source said. "Over the last few months, he's been bonding with all of Katherine's siblings and it was clear to her entire family they would get married."
Even when they first started going out, "[Chris] was taking things slow with Katherine at first, but overall, he is not seeing anybody else and considers what he has with Katherine as exclusive," an insider told E! News. "Chris is doing things differently by not putting too much pressure on anything, but they are very happy so far."
They do indeed seem very happy.
Sweet Katherine, so happy you said yes! I'm thrilled to be marrying you. Proud to live boldly in faith with you. Here we go! 💍🙏♥️

由 Chris Pratt 发布于 2019年1月13日周日
From NTD News