Just days after Chinese media reported that an unprecedented number of corporations have defaulted on bonds they owed, the Chinese regime has announced that local governments can issue bonds to repay debts that will mature in 2018—highlighting the enormity of China's debt problem.
The policy was announced on May 15 by the Ministry of Finance, essentially allowing local authorities to keep covering their debt with more debts.
The Chinese regime allowed this practice back in 2014 as well. In 2015, central authorities issued local government bonds to replace non-bond debt stock that the local authorities owed—as a way to reduce their interest burden.
According to data from China's State Council, from 2015 to 2017, debt replacement has lowered the burden by 1.2 trillion yuan (about $188 billion).
Meanwhile, many of China's big firms—some of which are publicly listed—have already defaulted on bonds this year, including the state-owned Sichuan Coal Industry Group and Dalian Machine Tool Group; Dandong Port Group, which manages the eponymous port located on the border to North Korea; China City Construction Holding Group, a construction engineering firm; and China Security and Fire Co., a firm specializing in security systems, according to a report by the state-owned newspaper China Securities Journal.
Since the beginning of this year to May 7, 19 firms have defaulted on corporate bonds, according to data from the Chinese finance database Wind. The total value of the bonds was 14.35 billion yuan (about $2.25 billion), an increase of 20 percent from the same period last year. The number of defaulting firms also increased, 19 percent, from the same period last year.
According to the China Securities Journal a total of 5 trillion yuan (about $784 billion) in corporate credit bonds will mature this year — the highest so far.
But due to financial deleveraging and the Chinese regime's recent tightening of the real estate market and other sectors, debt repayment could come with risks. The Journal warned that the risk could grow beyond an individual company defaulting and into a large-scale, system-wide financial crisis.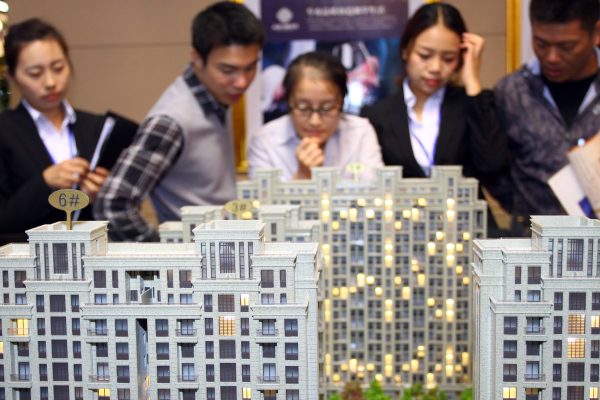 Chinese commentator Wen Xiaogang told The Epoch Times that since much of local governments' revenues come from real estate (all land in China is owned by the authorities, which then doles out leases on the land to developers and homeowners); their revenues could shrink amid regulations, forcing them to borrow more.
The Shanghai edition of the Journal, Shanghai Securities News, reported on May 10 that short-term loans were also in trouble. According to data from Wind, 116 short-term bonds—repayable within a year—have been cancelled or postponed since the beginning of the year. The value totaled 63.94 billion yuan (about $10 billion). Surprisingly, most of those debtors possessed AA or AA+ ratings.
Late last year the International Monetary Fund (IMF)'s assessment of China's financial stability found that the country's total debt—including central and local government, corporate, and household—amounted to 2.55 times its GDP (Gross Domestic Product).
The IMF report warned against the Chinese regime's continued financial support of bankrupt zombie firms, such as the state-owned firms mentioned above, which have defaulted on their bonds before.
According to estimates by American-based Chinese economist Dr. Cheng Xiaonong, out of China's 31 provinces and directly governed municipalities, 25 are in debt, surviving by relying on funds from central authorities.
Liu Yi contributed to this report.