China-Wide Live Organ Harvest Network Busted, Says State Media
August 7, 2012 8:05 pm Last Updated: October 1, 2015 12:40 pm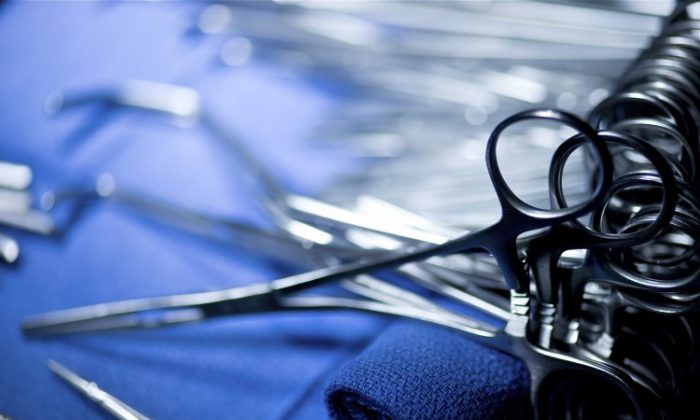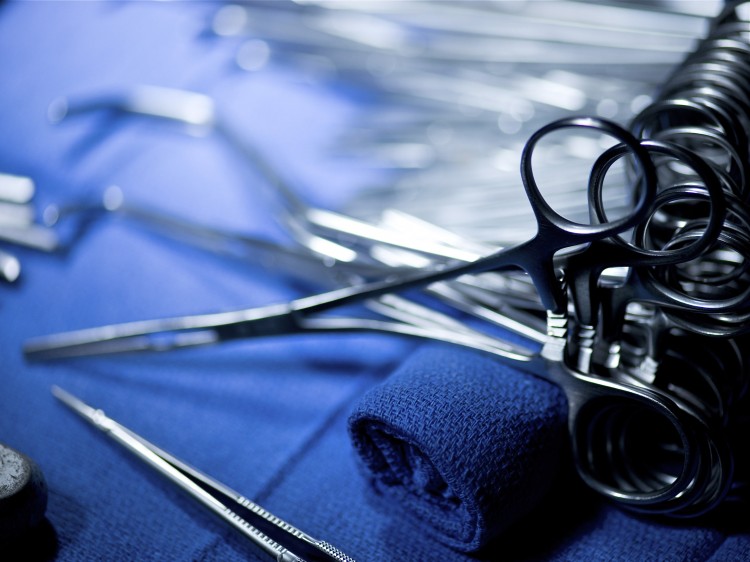 The Chinese Communist Party (CCP) has indirectly admitted that a large-scale black market and network for live organ harvesting exists in China, according to a report in the state-run media Beijing Times on Aug. 4.
The report says that Chinese police have arrested 28 gangs involved with removing organs from living victims and selling them to patients via hospitals. This is the first time Beijing has officially acknowledged the existence of live organ harvesting in China since it was publicized in 2006. At that time The Epoch Times reported that prison camp and hospitals in Liaoning Province were trafficking in organs from detained practitioners of Falun Gong.
China's Ministry of Public Security (MPS) said there were 127 individuals and 18 doctors involved, representing 18 organizations, in the recent network. The groups incarcerated their victims, then contacted hospitals to match tissues with patients awaiting transplants before doctors removed organs from the victims, according to the report.
The report said the network spread across 18 provinces and cities, including Beijing, Hebei, Anhui, Shandong, Henan, and Shaanxi. A typical example was given of a young man's kidney being sold for 35,000 yuan (US$5,500) for which a patient would eventually pay as much as 200,000 yuan (US$31,000).
In 2006, witnesses said communist authorities were mediating between hospitals and prisons that the Party had permitted to harvest organs from Falun Gong practitioners. Since the persecution of this spiritual discipline began in 1999, organ transplants in China increased five-fold between 2000 and 2006.
Live organ harvesting was mentioned for the first time in the State Department's 2011 Human Rights Report for China. Earlier this year, a question about involvement in organ harvesting was added to the non-immigrant U.S. visa application, Form DS-160.
Experts on CCP politics said that increasing exposure of live organ harvesting in China has led the regime to seek a scapegoat for its crimes.
"Criminal gangs alone cannot handle the whole process," said commentator Heng He, an analyst with New York-based Chinese-language broadcaster New Tang Dynasty (NTD) Television. "With organ transplants, there must be an organization willing to receive the organs from outside sources. They are the regular hospitals; hospitals in China are often affiliated with governmental agencies, the military, or police agencies. The [organ] transportation itself needs time, and organs have to be provided fresh. So, it cannot be resolved with common means of transport."
Since February, when Chongqing police chief Wang Lijun fled to the U.S. Consulate and revealed his involvement in organizing organ harvesting, the regime has started to crack down on organ sales.
"The Chinese Communist Party wants to release itself from the crime," Heng He said. "It doesn't want to take responsibility. Why was the Ministry of Public Security allowed to crack the case now? It is likely they themselves are part of the criminal system, and now they have exposed some of the things they are accountable for."
In March, the regime pledged to end organ harvesting from prisoners within five years.
"Before, the Communist Party didn't admit [the organs were from] executed prisoners. Then it thought using executed prisoners might be the least evil of the sins it had committed, so it started to admit that organs were from executed prisoners," NTD news analyst Dr. Jason Ma told the Sound of Hope Radio Network.
He continued: "However, the statistics on organs transplanted were not right. So who are the rest of the organ sources? The regime hopes that people will focus on individual cases, such as a homeless person having their organs harvested."
Read the original Chinese article.
The Epoch Times publishes in 35 countries and in 19 languages. Subscribe to our e-newsletter. 
Click www.ept.ms/ccp-crisis to read about the most recent developments in the ongoing crisis within the Chinese communist regime. In this special topic, we provide readers with the necessary context to understand the situation. Get the RSS feed. Get the new interactive Timeline of Events. Who are the Major Players?