Chinese Official Jailed After Smiling at Fatal Accident
September 5, 2013 7:15 pm Last Updated: September 7, 2013 1:21 am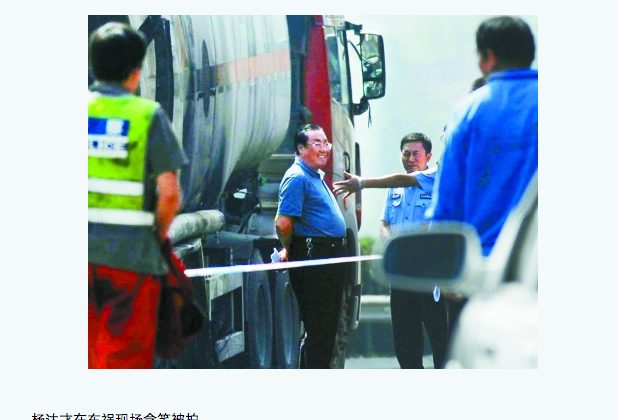 An official in Shaanxi Province was sentenced to 14 years in prison on Thursday for an inappropriate smile at the scene of a tragic accident that upset netizens, eventually leading to a corruption investigation.
Yang Dacai, ex-director of the provincial work safety administration department, was found guilty of bribery and unaccountable ownership of properties worth 5 million yuan (over $800,000), according to state mouthpiece Xinhua. He was fined 50,000 yuan (about $8,200).
Last August, Yang attended the aftermath of a traffic accident that killed 36 people, and was photographed smiling, triggering outrage among Chinese netizens. An Internet user subsequently found pictures of Yang wearing a different designer watch on five separate occasions, and the information was widely reposted online.
Using his Weibo microblog, Yang apologized to the families of the victims, and claimed that he had bought the watches over the past decade using his salary. However, a corruption investigation was launched last September. Yang was expelled from the Communist Party and relieved of his position in February.
Ironically, Yang was also photographed smiling at the trial. Netizens responded to the news about his imprisonment as a symptom of wider issues plaguing the Communist Party.
One commented: "If you randomly investigated an official, they would be found to be corrupt, because there are so many corrupt officials in China."
Another said: "None of the big corrupt officials have been executed. I've completely lost my hope in the Party and nation. Maybe our common people's level is too low. Tens of millions of yuan is nothing to the Party, but we can never earn that much money, even in 10 lifetimes."
Research by Lisa Huang and Lu Chen.