Chinese Experts Predicted the Earthquake Three Times
May 23, 2008 12:00 am Last Updated: May 23, 2008 12:00 am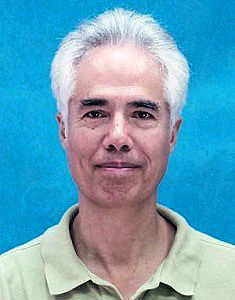 Was there any prediction of the recent earthquake in China? The person in charge of the China Seismological Bureau told the media, "They did not receive any prediction, it is impossible to predict earthquakes." However, Chen Yiwen, an advisor of the Committee of Natural Hazard Prediction (CNHP) said, "This is a lie."
Chen stated on a China Central Television (CCTV) program, "China Seismological Bureau cannot shake off its responsibility for the earthquake."
At about 3:00 p.m. on May 18, 2008, Chen explained to The Epoch Times the related background in a phone interview, and then forwarded a simple memorandum through email.
On May 14, 2008, Chinese Central TV Station Channel Nine (CCTV9) held a talk show about the Wenchuan earthquake. The program host Yang Rui interviewed Chen by phone during the program.
Chen commented, "The China Seismological Bureau cannot shake its responsibility!" The CNHP has offered the China Seismological Bureau predictions on three different occasions about the possibility of a strong earthquake in the Wenchuan area since 2006. Especially on May 3, 2008, Chen personally sent the prediction report to the China Seismological Bureau."
Serious Predictions Received No Consideration
According to Chen, there have been other scientists also providing predictions of strong quakes in the Wenchuan area to the China Seismological Bureau. However, these serious scientific predictions received no consideration. The leaders of the China Seismological Bureau and the director of the Institute of Earthquake Prediction have never interviewed experts of CNHP. They have never acquainted themselves with its earthquake prediction work.
"It is a lie that the leaders of the China Seismological Bureau claimed that they've never received any predictions," said Chen.
Although Chen's interview was removed when the program was rebroadcast in the evening, the afternoon interview was broadcast live. So the information revealed by Chen has been exposed to the world through CCTV.
Chen added that the locational variance between the actual epicenter and their prediction is only one degree in longitude. Chen welcomes all media and websites to reprint his views from the website http://cheniwan.sea3000.net .
Distinguished Researchers
It is said that the CNHP has a group of well-known experts who accurately forecasted the Tangshan earthquake in 1976, such as professor Guo Zengjian, Wang Chengmin, Qiang Zuji, and Geng Qingguo, vice researcher Huang Xiangning, researcher Xu Daoyi, Xu Haomin, Zhang Wanghou, Zeng Xiaoping, Qian Fuye, and Zhao Yulin, and earthquake prediction expert, Sun Wei, to name a few.