Chinese Dissidents Sticking Together
October 16, 2007 12:00 am Last Updated: October 16, 2007 12:00 am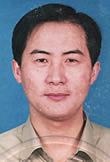 BEIJING—In an unusual act of public defiance and solidarity, at least 112 Chinese intellectuals and activists jointly sent an open letter to top officials last week protesting the recent abduction and beating of prominent defense lawyer Li Heping.
Li, known for taking sensitive cases including of house Christians and Falun Gong adherents, was abducted on Sept. 29, hooded and taken to a basement outside Beijing, says the letter. He was then slapped, kicked, and shocked with electric batons for five hours.
"This treatment aimed to humiliate Li Heping, but this was not his shame alone," says the letter, its translation posted on the Web site of the New York-based Human Rights in China. "This is the collective shame of the Olympic host city; this is the shame of the 'harmonious society' that we have committed to build; and this is the shame of our Party and government."
The letter urges the authorities to promptly conduct a thorough investigation of the incident and to strictly prohibit violent assaults on lawyers, academics, and rights activists. It was submitted to the State Council, the Supreme People's Procuratorate, and the Ministry of State Security, early last week.
Signing the letter were Mainland lawyers, writers, professors, workers, and teachers, as well as prominent Chinese activists in Hong Kong, New Zealand, and the United States. The full text of the letter is available on the HRIC website.
In China, writing such letters has often landed its authors in jail. Thus, in 2004, Chinese authorities detained Dr. Jiang Yanyong, a leading surgeon who had exposed SARS, after he wrote to party leaders urging them to redress the 1989 Beijing Massacre (in Tiananmen Square).
Yet such bold letters have increased in recent years following the Falun Gong's open defiance since 1999, the publication of the Nine Commentaries on the Communist Party in 2004, and a human rights relay hunger strike led by Beijing attorney Gao Zhisheng.
"We wrote this open letter to sternly warn the Chinese Communist Party (CCP), the Ministry of Public Security and other departments: we will not ignore these things," Hu Jia, a rights activist living in Beijing, told The Epoch Times on Oct. 10. "If one lawyer is beaten up, it means that the interests of all rights activists are damaged. We will not stand idly by."
Hu said that the letter was not only on behalf of Li Heping but in response to a broader trend of abductions and torture carried out against lawyers and rights defenders in recent months. Among those he listed were Gao Zhisheng, who has been missing since Sept. 22; and Guo Feixiong, who was reportedly shocked with electric batons on his genitals by police.
"As human rights defenders, if even lawyers are beaten and in a state of extreme insecurity, then what is the fate of ordinary people?" said Hu. "The purpose of our exposing the CCP's evil acts is so that people in the future will no longer be assaulted by the gangster-like means of the CCP."
'It Was My Only Option'
Professor Ai Xiaoming, an expert on women and gender issues who also signed the letter, is concerned about the broader implications of Li's assault. According to Ai, the purpose of the letter was not only to ensure Li's personal safety, but to allow the victims he has represented to obtain justice and to protect all human rights defenders.
"Their beating lawyers is like beating my own brothers and sisters," she says. "We cannot sit by and watch such a thing happen. We can not afford to remain silent. "
Still, Ai says she knew she was taking a great personal risk in adding her name to the letter.
"Signing it means standing together with lawyer Li and that can make you [a victim] of behind-the-scenes treatment," she says. "The reason I cried out was not because I am brave, but because I am worried."
"I am frightened that such a thing could happen and cannot tolerate it. So I signed the letter even under enormous pressure," she says. "It was my only option."