Chinese Celebrities Tweet Plugs for State-Run TV Special
March 18, 2013 4:15 pm Last Updated: April 2, 2013 3:43 am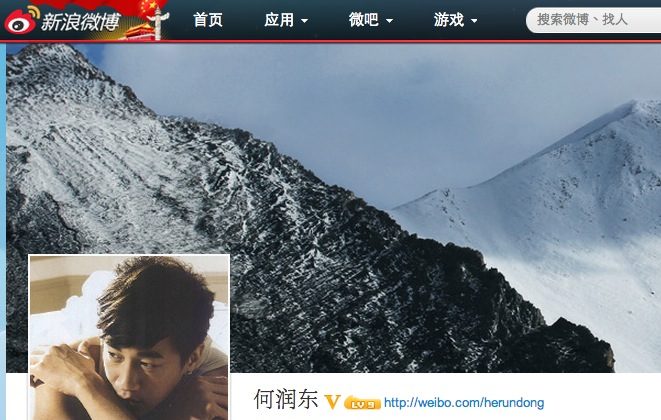 After China Central Television, the Chinese regime's official mouthpiece, broadcast a critical consumer report on Apple, social media was alive with commentary.
The CCTV segment got a helpful push from celebrities and Internet personalities who had been pressed into promoting it, according to the sleuthing of some Chinese netizens, who left barbed remarks after discovering the apparent design behind the promotion.
At around 8:20 p.m., a handful of celebrities forwarded similar critical remarks about Apple, referring to the segment and attacking the company as discriminatory. All of the comments were preceded with the hashtag, a kind of online marker, "315IsLive." The term "315" refers to CCTV's headline consumer report, broadcast annually on March 15. 
Jiao Shou TV, a television studio director with a million fans on Weibo (a twitter-like platform in China), wrote:  "Apple products have a kind of epoch-marking design aesthetic, but to Chinese consumers, being frank and fair is the only way to win acclaim."
Liu Jishou, an artist with 350,000 fans, said, "Apple, you make enough money in China, but your computer warranty period in the U.S. is two years, and in China only one year; the repair period for your cell phones in America starts again after a servicing, but in China it doesn't. As an American company that advocates fairness and equality, why do you bring these double standards to China? Something big will happen."
And then Peter Ho, a Taiwanese celebrity that is a regular on Chinese television, gave the game away. 
He jumped in at 8:26 p.m. with: "How does Apple dare to play all these tricks on consumers? As an 'Apple fan' I'm deeply hurt. Would this be worthy of Steve Jobs? Or to those young people who sold their kidneys [to pay for Apple products]? Sure enough, big corporations take advantage of their customers. Publish at around 8:20."
The last line was the kicker. After that, netizens looked at all the posts including 315IsLive, and found the other opinion-makers on Sina that had also posted a criticism around the same time, right on schedule. 
After seeing the controversy, Peter Ho later posted: "Now it's me, Peter Ho. Some people stole my Weibo account and sent the above message! Who can tell me what's going on! This is ridiculous!"
The attempt at self-defense was roundly ridiculed.
Amidst all the commentary and torrid joking, a key piece of information most observers wanted was the specific chain of command between CCTV and the celebrities, and whether money changed hands. 
Wuyue Sanren, a Internet personality with 800,000 followers, came the closest of any to answering that question. He first did some throat-clearing by dismissing the idea that the individuals that posted the remark were paid. 
"It's roughly like this," Wuyue wrote. "CCTV and Sina have an agreement. They invite the previous Weibo VIPs to cooperate, and at some point during the show send out a message to help propel the news."
He compared it to the way in which regime officials, when holding a press conference, first pick journalists who they know will ask the right questions. "It's an activity that Sina itself promotes. It's just that Peter Ho is an idiot," Wuyue wrote.
State-run media channels went ahead with their reports on the CCTV special, with no mention of the brewing controversy online.
The Epoch Times publishes in 35 countries and in 21 languages. Subscribe to our e-newsletter.