The China Securities Regulatory Commission (CSRC) convened on Dec. 22 to address the challenges of the capital market for the year 2021. The authorities emphasized the importance of investing in public funds to spur economic growth and urged financial institutions to increase public equity funds by transforming household savings into investments.
Chinese state media Securities Daily stated that the citizens' household savings will be one of the most important factors underpinning China's capital market, and that citizens should be enticed by "gains" to enter the market.
However, some financial experts have raised doubts about the CSRC's plans.
Experts: No Credible Sources of Investment 
Zheng Yi, former manager of an investment bank in mainland China, told The Epoch Times on Dec. 24 that Chinese citizens do not have much savings right now and most of them are burdened with mortgage loans.
"The so-called household savings are the only emergency funds that ordinary people could have on hand. The Chinese regime wants to maintain a certain level of poverty in order to maintain their oppressive rule," Zheng said. In other words, the Chinese Communist Party (CCP) fears that if the people have wealth, then they can grow powerful and overthrow the regime.
He believes the CCP is calling on ordinary citizens to invest in public funds or crowdfunding, and to spur the entire capital market, and that the CSRC will continue to lobby retail investors to pour funds into the capital market.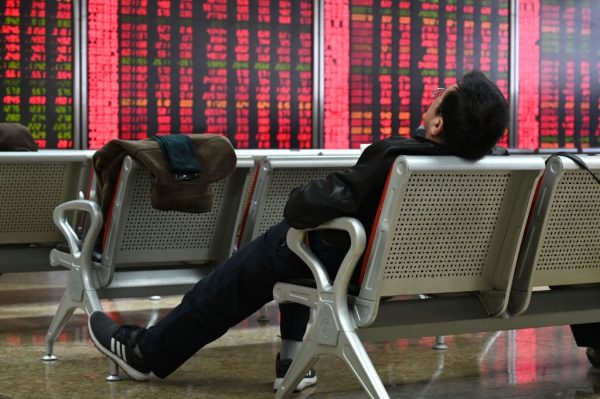 Li Hengqing, director of the Washington D.C.-based Informatics & Strategies Institute, told The Epoch Times in an interview on Dec. 24 that China lacks a favorable investment environment. He said that as retail investors, ordinary Chinese have only three destinations—banks, the stock market, and the property market—because the privileged "red aristocrats" have monopolized all markets to their own advantage. "Red aristocrats" are the elites with close ties to the CCP.
Li believes that investing in China's real estate market could be risky because some people speculate that a new real estate tax could be introduced, and land-use rights are only valid for a few years until they need to be renewed with a fee. In China, under communism, all land is owned by the state. When Chinese citizens buy a home, they only own the building and they can buy the right to use the land.
He warned that the CCP has been considering how to shift financial risks to the common people by steering their household savings into investments, which they regard as a win-win situation for both the individual and the financial institution.
However, Li added that "if your money goes to a company that ends up going bankrupt, then that would be your own problem. You would be held accountable [for the financial loss], which means that it has nothing to do with the government. So, that's the trick that the Chinese regime is playing."
Li emphasized that transparency is one of the most important foundations of a capital market, which requires its accounting system and financial data to reflect real information based on current market conditions. However, he believes transparency is impossible to achieve in China's financial industry because its stock market has never been truly open.
However, Li said that millions of mainlanders are less likely to be fooled by Chinese authorities because they have learned from past experiences of falling into financial traps such as the online peer-to-peer (P2P) lending companies that have collapsed.
"They no longer trust their government, which they know is a liar; nor would they invest their money in the stock market."