China's Real Estate Market on the Decline
September 5, 2011 3:01 pm Last Updated: October 1, 2015 3:44 pm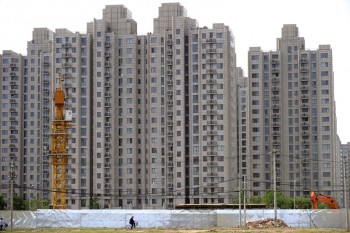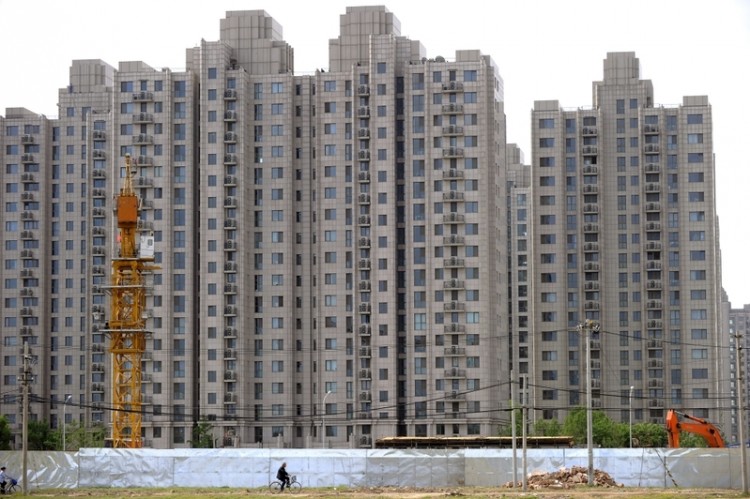 China's overheated real estate market is showing signs of correction. With a glut of overpriced, vacant residential real estate on their hands, many large developers in Beijing have been offering steep discounts recently, even 60 percent. But the developers may be taking a hard hit, Chinese experts say, as they are sitting on a mountain of debt, according to a recent report.
During the past couple of years China has experienced a real estate boom. Residential real estate prices have gone sky-high. Behind the boom have been local governments who needed to prop up their GDP numbers, large real estate development companies taking out mega-loans, and a small, rich, select group of citizens scrambling for a safe place to park their money.
Thrown into the mix are many other factors, including forced evictions, opaque connections between state and private enterprises, corruption, and the central regime's all-pervasive macro management, making this a real estate boom with "Chinese characteristics."
Now there is a glut of vacant residential real estate, and developers are feeling the heat to sell them off by lowering prices. But lowering prices is a problem for the debt-laden developers and banks.
The mid-term report of China's 98 real estate development companies that are listed on the stock market showed that they have an average debt to equity ratio of 62 percent–with 40 of them exceeding 70 percent–and a total combined debt of 1.01 trillion yuan (US$158.3 billion), far exceeding their revenue growth.
In June, China's central bank raised the bank deposit reserve ratio for the sixth time this year and the 12th time since 2010, reaching a historical high of 21.5 percent and resulting in lending restrictions. Chinese industry experts say these regulations have created great pressure for debt-heavy real estate developers, and as a consequence there will be a drop in housing prices.
Guangzhou Daily said in an Aug. 30 report that, with the ongoing "macro-control" policy, real estate developers' cash flow is becoming increasingly tighter.
Mr. Liu, an analyst at the Shanghai Zhongyuan Real Estate Research Center told The Epoch Times that there are increasing numbers of properties that have dropped in price recently. In the near future, even more developers may be lowering prices.
Mr. Liu said real estate in China has been rising too fast, and not proportional to people's income. The difference between lower and middle class income and housing prices is also widening, he said.
Zhao Xiao-ming, an economist from Xi'an, said in an interview with The Epoch Times that the growth rate of the housing market this year will not exceed the Consumer Price Index (CPI), meaning that investing in real estate will produce a loss. However, real estate developers do not want to lower prices because they have high debts. Dropping prices will cause them huge losses, and they may default on their bank loans, Zhao said.
Xie Yifeng, the research director at Asia-Pacific Urban Development Research Center agreed. He told The Epoch Times that developers will only cut prices as a last resort since lowering real estate prices will lead to profit losses and pressure from lenders.
"These are very large loans. Selling at reduced prices will make it hard to recover the huge capital investment," Xie said.
Buyers Wait and See
Lowering prices is still no guarantee that people will buy.
Mr. Liao, who works in the financial sector in Chongqing, told The Epoch Times that a price cut does not entice people to buy a home right now.
"A price cut is like opening a flood gate, it's impossible to reverse in the short term. And even with a price cut, not many people will buy because everyone will think the price will continue to drop, so they will wait," Liao said.
Beijing resident, Mr. Chen, said real estate prices in Beijing are absurdly high, the most expensive selling for 50,000 yuan per square meter (US$728 per sq. ft). Prices have started to drop recently, Chen said, though very few people are buying right now.
"Everyone is still watching [and] waiting to see if prices will continue to drop," Chen said, adding that the average price of 20,000-30,000 yuan per sq. meter is still too expensive for the average person, especially since food prices–meat, vegetable, and oil–have gone up again.
Chen said he himself is still renting. He pays 1,800 yuan per month while sharing a place with other people.
Another Beijing resident, Mr. Mi, said he recently saw many people handing out real estate advertisement fliers in the streets that said developer cut prices 20 percent.
Chen Renxiong, the CEO of Beijing Fangtianxia Real Estate company told China Economic Times on Aug. 10 that home prices in Tongzhou, a Beijing neighborhood and an indicator of Beijing's real estate market, recently started to drop.
"Many large real estate developments in Beijing started to promote discounts recently, even 60 percent discounts were offered in Tongzhou," Chen said.
The Epoch Times also contacted residents of various other cities, including Dalian, Yinchuan, Lanzhou, Chengdu, and Shijiazhuang. Residents mostly said they didn't notice any sign of home prices dropping.
Mr. Dong, a recent college graduate in Chengdu, Sichuan Province, said, "I can't understand why it takes a lifetime to save up to buy a room made of concrete and steel. I don't have money, so I never even consider this issue. I will take one step at a time, who knows, the government may change one of these days."
Read the original Chinese article.