Commentary
A number of Southeast Asian states are being bullied. The mercantilist threat posed by the Chinese regime can't be emphasized enough. This is an uncontroversial point to make.
However, Christian Bachheimer, a researcher with an interest in "unpacking, exploring and expanding the traditional concept of hedging in international relations as applied to Indonesia and Asean," begs to differ. In a piece for East Asia Forum, Bachheimer argues, rather unconvincingly, that "the dominant narrative" surrounding China's "mercantilist strategy to drive ASEAN acquiescence" has been greatly exaggerated.
There's none so blind as those who will not see. One needn't possess a Ph.D. in international relations to recognize the Chinese Communist Party's (CCP) negative influence in Southeast Asia. For some reason, Bachheimer goes to great lengths to paint a picture of a highly uninfluential Beijing. The reality, however, tells a different story. For the Association of Southeast Asian Nations (ASEAN), an intergovernmental organization consisting of the following 10 countries: Brunei, Cambodia, Indonesia, Laos, Malaysia, Burma (also known as Myanmar), the Philippines, Singapore, Thailand, and Vietnam, there is much to fear.
Not only have the members failed to thwart the CCP's claims in the South China Sea, countries like Cambodia and Laos now find themselves heavily indebted to Beijing. In many ways, both countries are fast becoming client states of China. In Cambodia, the CCP's credit activities appear to be entrapping Cambodia into colonization. As VOA notes, at the end of last year, "Cambodia's foreign debt stood at $8.8 billion." China accounted for almost half that sum. The VOA piece also discusses the fact that other countries, including the United States, "have expressed skepticism about Cambodia's growing relations with China, including fast-growing economic ties." They're also fearful "that the Southeast Asian nation would allow a Chinese military presence at a Preah Sihanouk navy facility." Considering China is now "Cambodia's largest source of infrastructure investment and has become the country's chief patron on the economic and political front," the VOA piece makes it abundantly clear that Phnom Penh cannot survive without Beijing's "economic largesse." The article finishes with the African proverb, "when a man walks with his hand in another man's pocket, he must walk where the other man walks." Wherever China goes, Cambodia has little option but to follow. In other words, the CCP pulls all the strings—a fact that appears to be completely lost on the aforementioned Bachheimer.
Some 500 miles away from Phnom Penh, the CCP also casts an ominous shadow over another country's economic and political dealings. In Laos, the CCP looks likely to saddle the Laotian government with $18 billion worth of debt. For one of the world's least developed countries, owing such a sum is the equivalent of a death sentence. Unfortunately, Laos is fast becoming an extension of all things China. As the author Peter Janssen wrote, a 257-mile rail link, which joins southern China to Vientiane, the capital of Laos, is due to open in the first week of December. With this new, state-of-the-art rail link, as the author noted, Laos holds just 30 percent of ownership; of course, China holds the other 70 percent. When discussing Vientiane's dependence on Beijing, Janssen didn't mince his words: "The future of the Lao economy, and its fiscal stability, hinges greatly on mainland China." He's not exaggerating. Last year, Laos was left with little option but to surrender its national power grid to a Chinese company. Along with its interconnectors and storage facilities, the country's high-voltage power lines and gas pipelines are all controlled by Beijing.
Meanwhile, in Burma, another ASEAN member, the CCP is also exerting a nefarious influence. With current national debt standing at roughly $10 billion, Burma owes 40 percent of this to China. Last year, the county's auditor general, Maw Than, voiced his concerns about China's debt-trap diplomacy. He feared the country was on a path similar to Sri Lanka and some African states. Than's comments came before the country's armed forces staged a coup and seized power.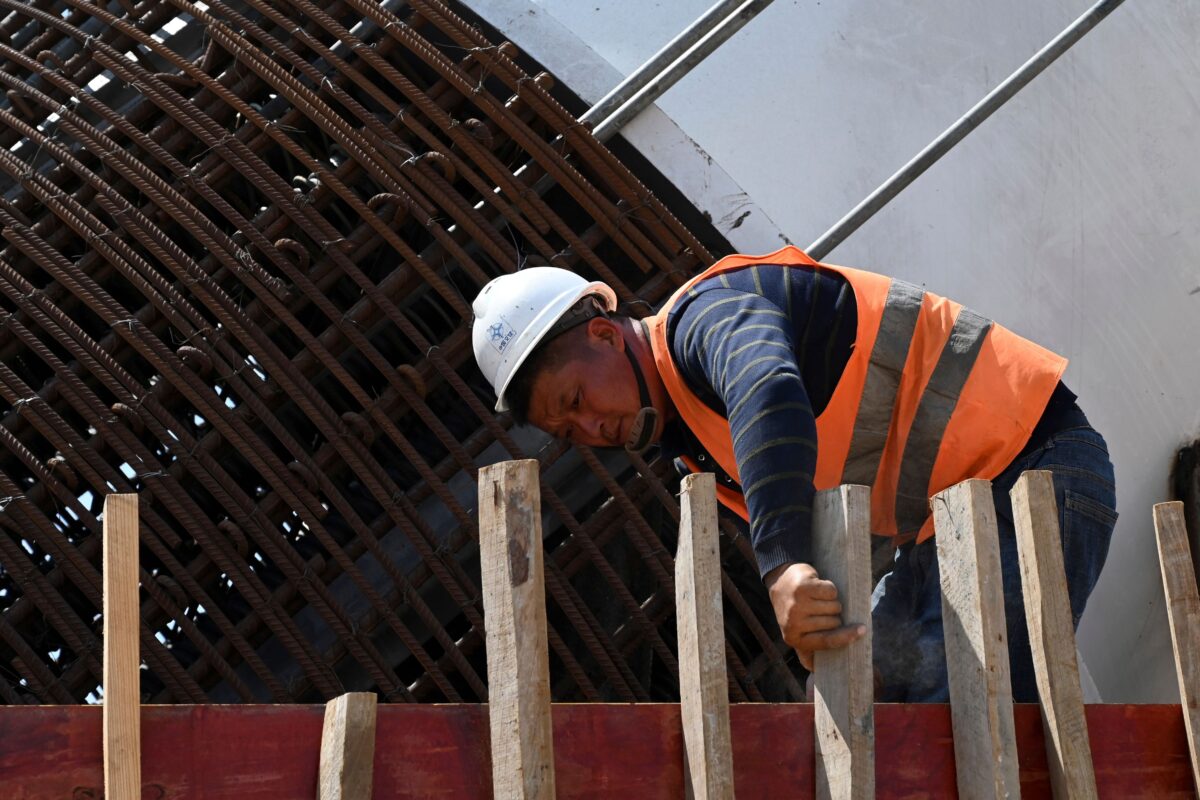 Southeast Asian countries—like Thailand and Vietnam, for example—are understandably weary of doing business with China. Up until very recently, Indonesia also appeared to be cautious of the CCP. Now, however, things appear to be changing, with ties between Jakarta and Beijing strengthening.
As Xi Jinping attempts to align the Belt and Road Initiative (BRI, also known as "One Belt, One Road") with Indonesia's Global Maritime Axis—an initiative designed to connect the country's 17,508 islands—Indonesia would do well to learn from the mistakes made in Cambodia, Laos, and Burma. As one of the fastest emerging economies in the world, the CCP is salivating at the idea of capitalizing on the Indonesian market.
This brings us back to Bachheimer's comments. To say that the CCP's influence in Southeast Asia is "exaggerated" is both disingenuous and dangerous. If anything, China's influence in the ASEAN region—home to some 600 million people—is intensifying. The threat posed by Beijing is growing, both in Asia and abroad.
Views expressed in this article are the opinions of the author and do not necessarily reflect the views of The Epoch Times.