HONG KONG—China's Liu Yan shot a final round of four under par to secure her maiden tour win in the EFG Hong Kong Ladies Open. Played May 10-12, on the Old Course at The Hong Kong Golf Club. She took home a winner's cheque for first prize of HK$175,000.
Starting the final round at seven shots behind the leader Du Mohan, Liu kept to her task picking up 2 birdies on the first 9 holes and 3 on the back nine but dropped a shot at the par 3, 12th hole to card 68 and at total of 209.
Du Mohan on the other hand although keeping her game together over the first nine holes to hold level par, she lost shots on the back nine as the pressure came on, dropping 5 shots and only collecting a birdie at the par 5, 14th hole to finish on  210 total. She needed a par at the last hole to force a playoff but did not make it. Du however, is only 17 years old and played superbly for much of the tournament – she has time on her side to learn how to cope with the pressure.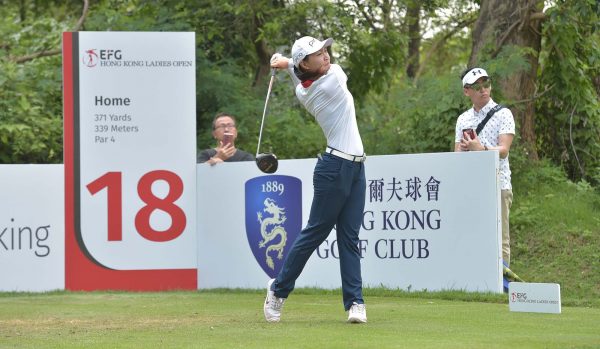 But it was a fine tournament for Liu Yan. She improved as the tournament progressed carding 71, 70 and 68 in the three rounds of the tournament.
Liu said: "I am speechless now. I am so happy and over the moon. I expected that I can score a 68. I played well for the past two days after bad starts. I didn't expect that Mohan would drop so many and opened the door for the other players," said the Xiamen native.
"I didn't make any birdies at the final two holes, even when I was within 10 feet. I definitely could have a better score, but I will take this."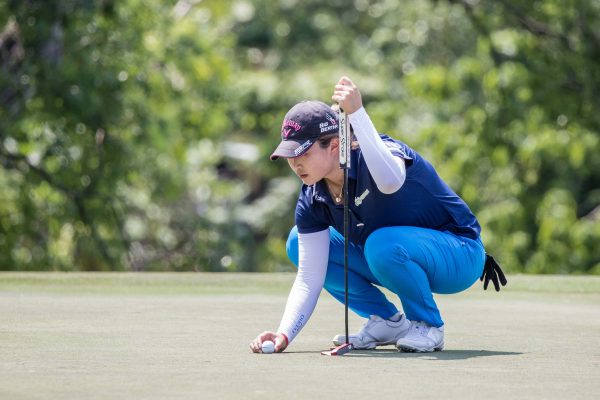 Renuka Suksukont from Thailand started the final round at just two-under-par, attacked early with 5 birdies to the turn and secured a further 3 Birdies on the homeward stretch, but dropped shots at the 12th, 15th (double Bogie) and the 17th hole destroying her winning surge.
Zhang Wei Wei started the final day at 5-under par, had an up and down round and could only improve by one shot. They (Suksukont and Zhang) both finished in a three-way tie for second place at six-under-par (210 total) with Du Mohan.
Mohan said: "I didn't have a lot of luck today, but I did my best and have no regrets. I had some nerves, but I controlled my emotions OK. I'm happy to get this far and I'll come back next year. I have a long way to go as I'm still young. It will help me get stronger".
Local star Tiffany Chan the highest placed Hong Kong player carded 70, 73 and 69 for a 212 total to finish in joint fifth place.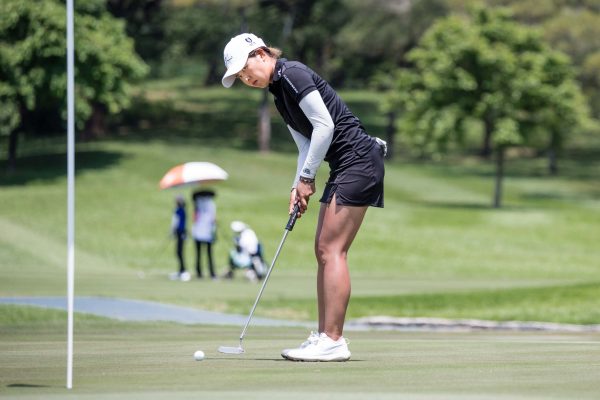 Chan, who won the tournament in 2016, said: "I played pretty well today despite some soreness in my back. I was a little disappointed with my second round, but you can't blame yourself when you're not feeling the best. But I made a birdie on the last hole, which was good for the spectators and for me."
"I'm pleased to be the best of the 12 Hong Kong players competing and hope it motivates the team to do better together. Isabella Leung did very well this week and I hope that one day we might be able to play on tour together."
The prize for the top amateur went to Hou Yu-Chiang of Chinese Taipei, who finished with a par on the 18th hole and an even-par score of 216 after three rounds.
Albert Chiu, Executive Chairman, Asia Pacific, EFG Bank, said: "The EFG Hong Kong Ladies Open has once again over-delivered. As title sponsor, we cannot be more thrilled with how things have turned out this week, with the world class golfing action under glorious playing conditions, and the thousands of fans who came to support the players'. EFG have extended their sponsorship for a further two years.
The 2019 edition of the tournament saw 123 players from 14 countries competing for a share of the US$150,000 purse over 54 holes on the Old Course at Hong Kong Golf Club.
Andrew Wood is a sporting enthusiast, sport player in Hong Kong and contributor to Epoch Times.
Bill Cox contributed to this article