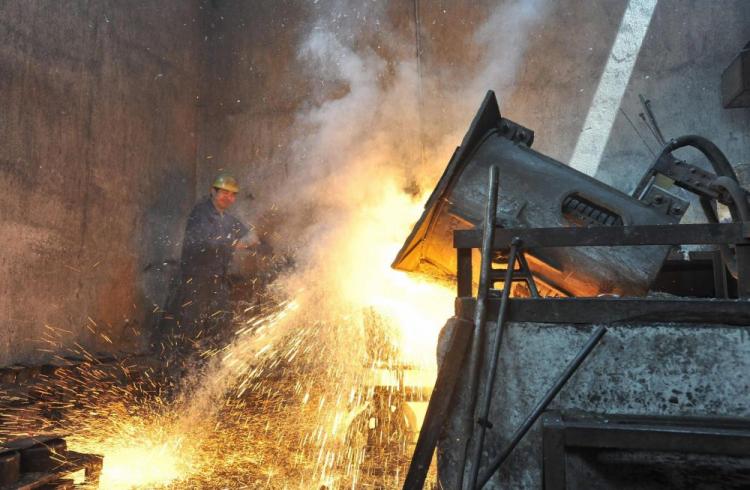 In China, the realized profit of large- and medium-sized steel corporations dropped as much as 94.26 percent in the first five months of 2012 compared to last year, according to an insider from the country's Iron and Steel Association who spoke with state-controlled media Economic Information.
A decreasing market price and growing prices for raw materials are the main reason for the downfall of the industry's profit, the insider said to Economic Information. 
According to the statistics given by the association, the overall profit for the 80 iron and steel enterprises marked by the government as "focal enterprises" for production experienced a 2.05 percent decrease in sales income in May 2012 compared to May 2011.
"The main problem is that the market is experiencing a downturn as a whole. As a result, the manufacturing industry is not doing so well," said a managing director of Hunan province's Hualing Xiangtan Iron Limited.
He said that his company has started to lay off excess staff and take back production tasks that were once given to small companies. Hualing Xiangtan is a large iron and steel production enterprise established in 1958, and currently has over 180,000 employees.
Read the original Chinese article. 
The Epoch Times publishes in 35 countries and in 19 languages. Subscribe to our e-newsletter. 
Click www.ept.ms/ccp-crisis to read about the most recent developments in the ongoing crisis within the Chinese communist regime. In this special topic, we provide readers with the necessary context to understand the situation. Get the RSS feed. Get the new interactive Timeline of Events. Who are the Major Players?