News Analysis
No country welcomes economic trouble. Everyday citizens suffer, but even the nation's leadership, though its members can avoid personal hardship, regret the loss of international influence that accompanies economic setbacks and fear that it will undermine people's faith in the government's competence.
If anything, Beijing has extreme sensitivities on these scores. Much of the nation's global prestige rests on perceptions of its great economic strength. There is also the tacit contract that the Communist Party has made with the Chinese people—they will tolerate the Party's position of power and the Party will ensure prosperity. For these reasons, and no doubt others, China's leadership must feel concern about the latest economic news.
The official line has it that China's economy grew 8.1 percent in real terms in 2021. Many have expressed skepticism about this figure, pointing to the retarding effects of COVID-induced shutdowns, the financial strains imposed by Evergrande and other property developers, as well as the waves of power shortages that disrupted production and shipping. Others doubt the figure because of the amount of political influence Beijing often imposes on government statisticians.
But even if the figure is strictly accurate, signs of weakness are apparent in the economy's quarterly pattern. Most of the year's overall growth occurred during the first half of the year. The third quarter of 2021 showed only a 4.9 percent annual rate of increase, while the fourth quarter showed only a 4.0 percent rate.
Aware that last year's disruptions are still very much present, Beijing has announced a much lower 5.5 percent growth target for 2022. The International Monetary Fund (IMF) has examined China's situation in its so-called "Article IV Review" and declared the official target optimistic.
Even though Beijing has instituted expansive fiscal and monetary policies to stimulate growth, the IMF's mission chief in China, Helge Berger, has stated that it is "not enough." Accordingly, the IMF has cut its 2022 China growth estimate from 5.7 percent to only 4.8 percent.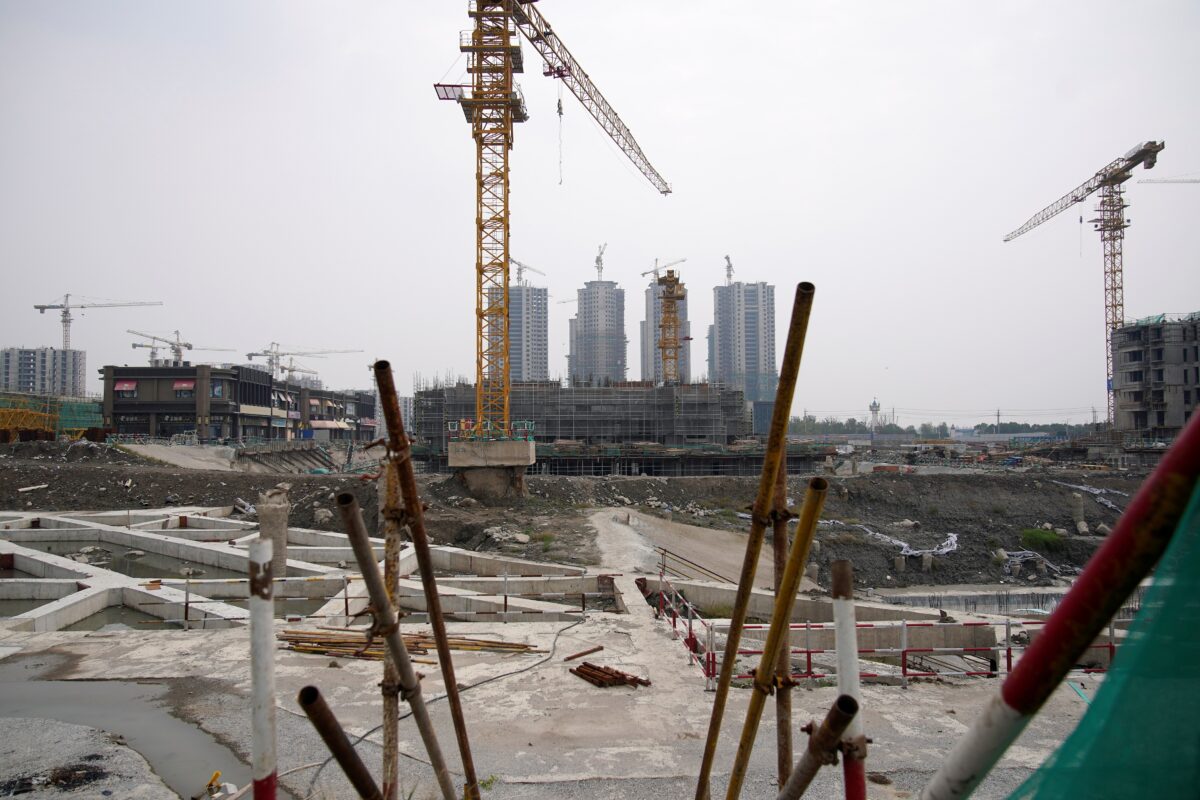 Whatever the IMF's judgement, China's leadership has acknowledged the need for policy support just to meet the reduced target. The People's Bank of China (PBOC) has eased monetary policy, first reducing the percentage of reserves the banks must hold back from lending and then making two cuts in its benchmark lending interest rate, once in December and once in January.
Beijing has stepped up fiscal stimulus, too, cutting taxes to smaller businesses and increasing government spending on infrastructure, including several grand and costly projects. This renewed emphasis on infrastructure may thwart China's longer-term effort to rebalance its economy in the direction of consumption, something the IMF has stressed.
But infrastructure is the classic way Beijing supports the economy, and it seems to have gone this route again. The nation's leaders must see no other way in the circumstance. It says something of the urgency with which Beijing is proceeding that Chinese leader Xi Jinping, while speaking at the World Economic Forum in Davos, pointedly asked the U.S. Federal Reserve (Fed) not to raise interest rates as it plans to do, presumably because higher U.S. rates would slow the flow of financial capital to China and curtail American demand for Chinese exports.
Meanwhile, the latest data are far from encouraging. The government's survey of manufacturing Purchasing Managers Index (PMI) produced a value of 50.1 in January, down from 50.3 in December. Since an index reading of 50 demarcates the difference between expansion and contraction, the message of these figures is that the economy is hardly growing at all.
Perhaps even more discouraging is that the overall orders index fell in January to 49.3, while the survey of export orders came in at only 48.4. An alternative purchasing managers survey by the private firm, Caixin, saw a drop to 49.1 in January from 50.9 in December. Non-manufacturing figures were only slightly better, falling to 51.1 in January from 52.7 in December. The index for retail and hospitality hit a low of 45.0.
Given this poor initial picture, Beijing will almost surely have to redouble its stimulus efforts in the months to come. Even in the unlikely event that the Fed responds positively to Xi's request, the PBOC will have to make more interest rate cuts before all is said and done.
In addition to tax cuts and even more infrastructure spending, Beijing will likely have to make some concession to the needs of property developers. Property development is, after all, one-third of China's economy. That might take the form of direct cash injections, through purchases by various state-owned enterprises or perhaps special loans from the PBOC or state-owned banks.
Even then China will have trouble hitting its 5.5 percent real growth target and accordingly lose some of its well-known reputation for breathtaking economic advances.
Views expressed in this article are the opinions of the author and do not necessarily reflect the views of The Epoch Times.